… a summer festival in Tokyo
Shrines carried around the ward in a huge, slow-moving procession with the temperature in the high 30's. How else would you spend a Sunday morning?
This is before the parade even arrives, the people in the truck filled with water from a fire hydrant pour water over a tourist who needs to cool off a bit… at her request.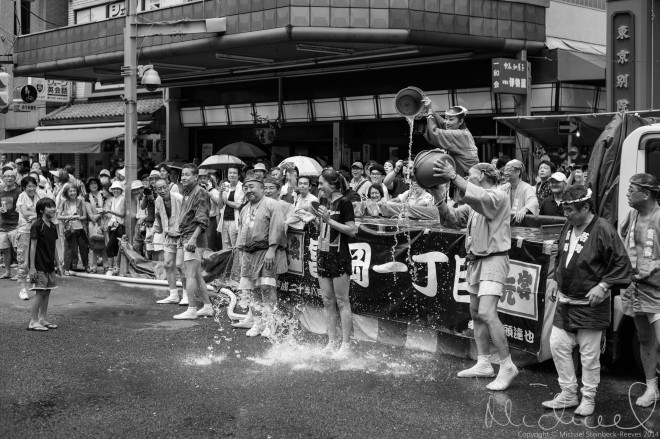 The police ask everyone to move back, making excellent use of their hi-tech megaphones.  Everything is in good spirits…
With all that water flying around a plastic bag is a necessity if you're megaphone isn't a yellow plastic one…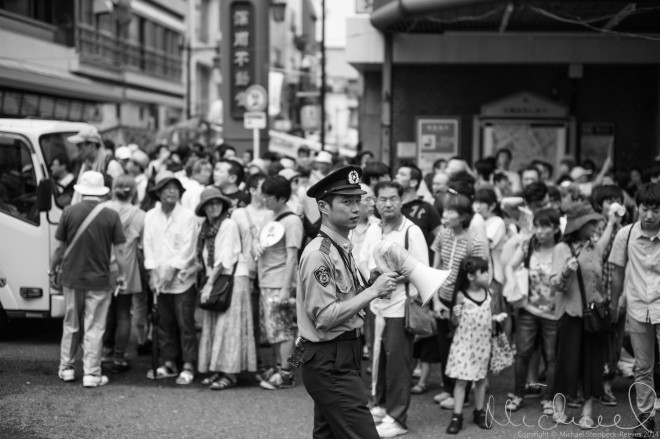 Some happier than others.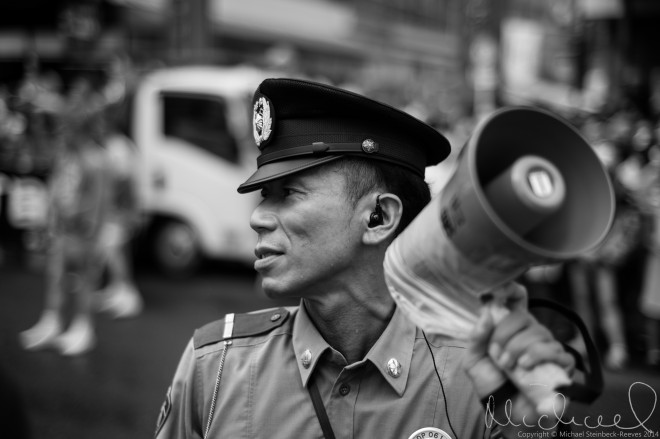 Geishas singing in costume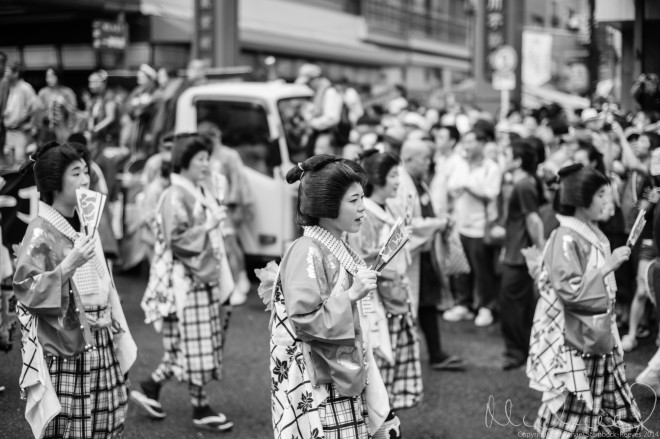 More practice… everyone loves a drenching!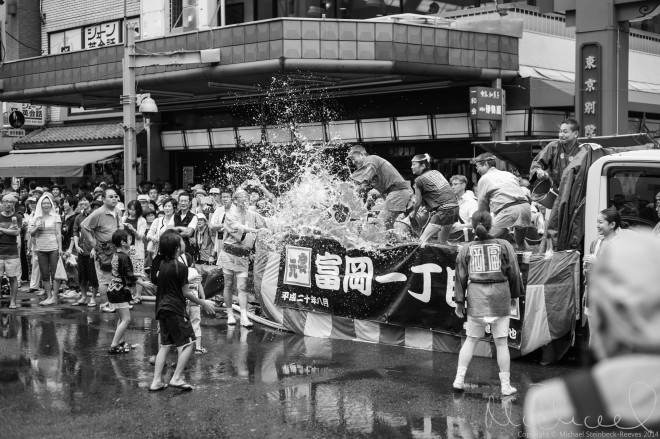 And so, to the parade. This lot don't have water thrown over them.
Makeup perfect, which is amazing given the heat.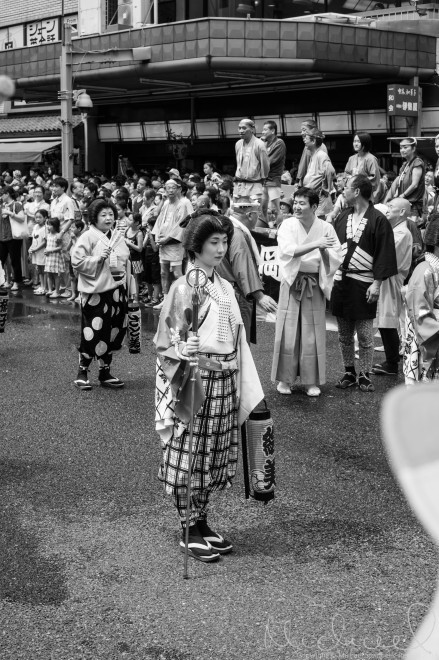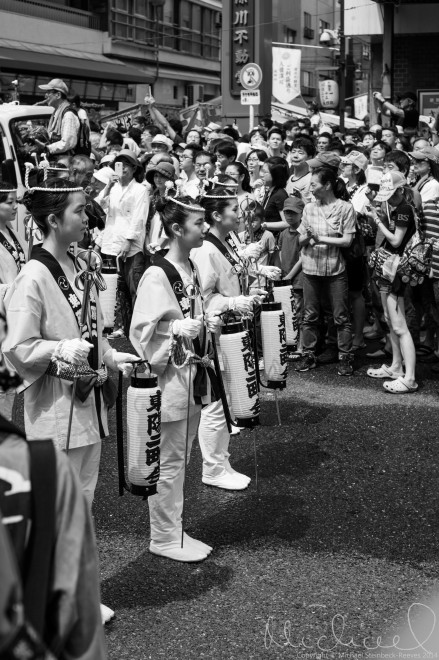 Back to the water throwing but this time with shrines as targets.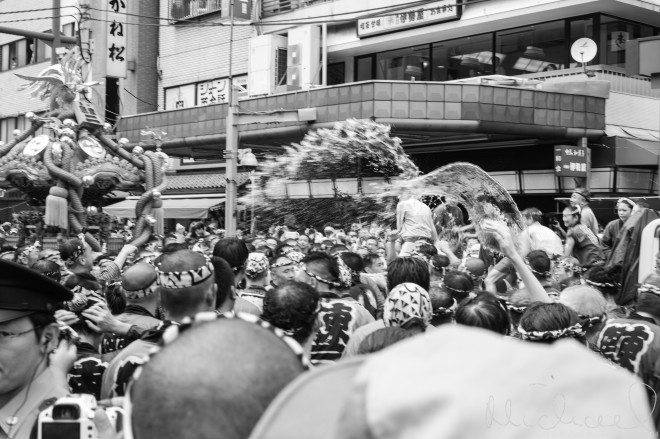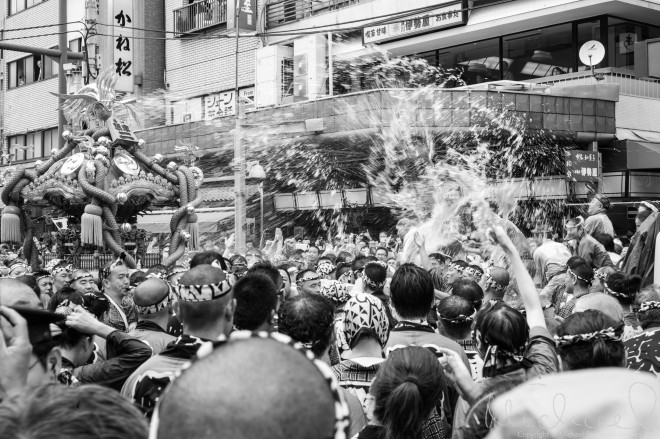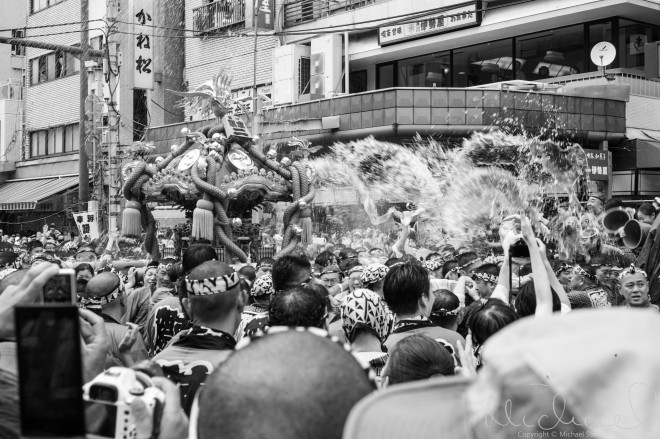 They really do go for it!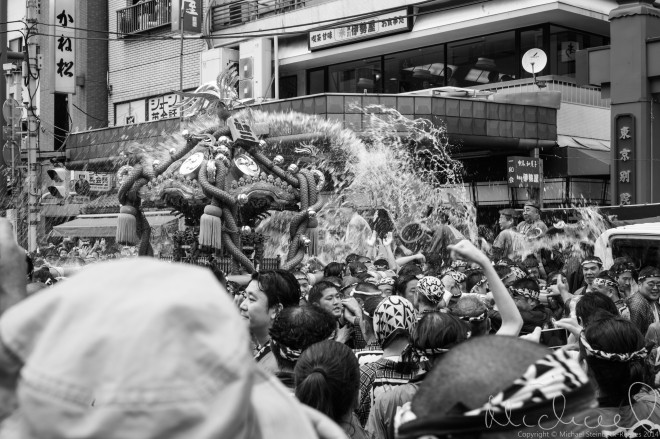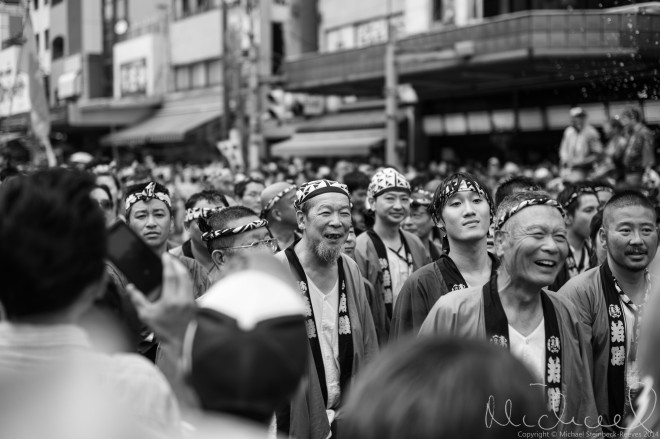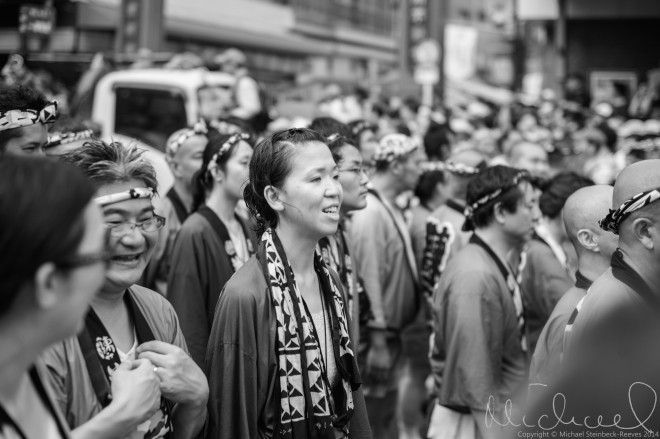 Hold that shrine up!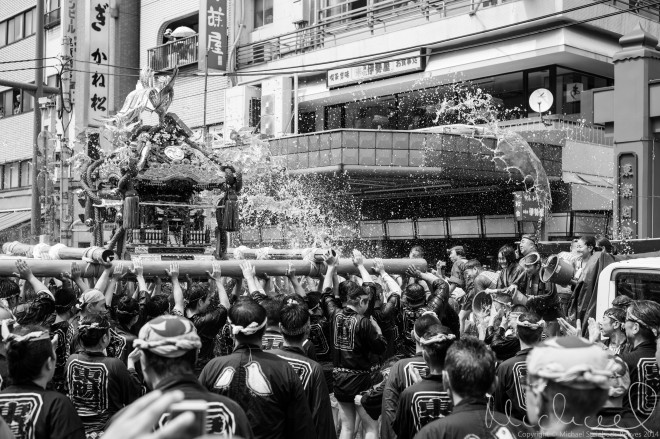 Bit damp?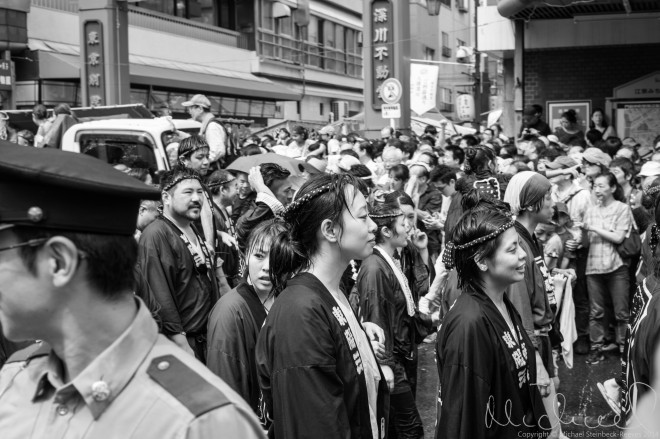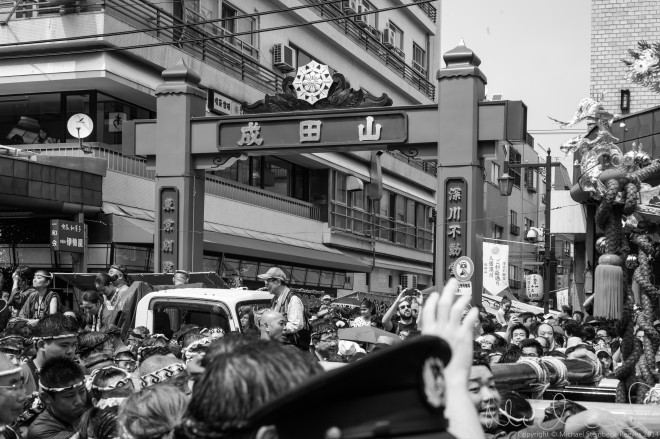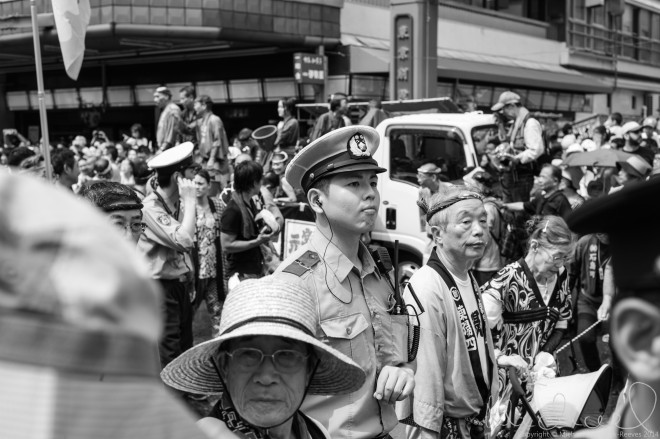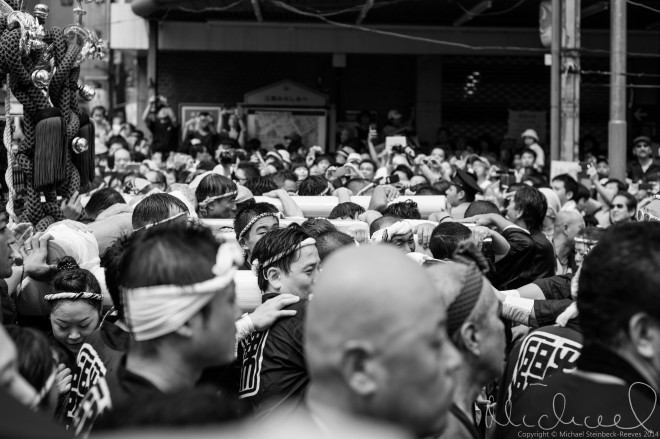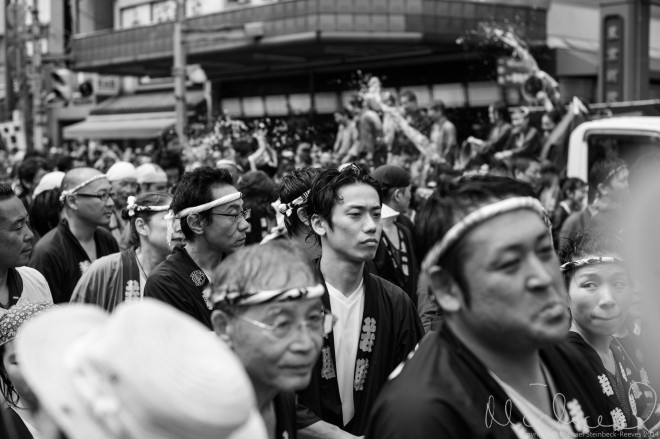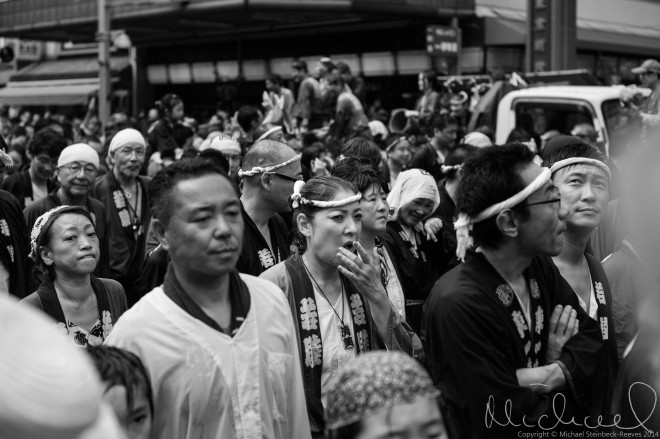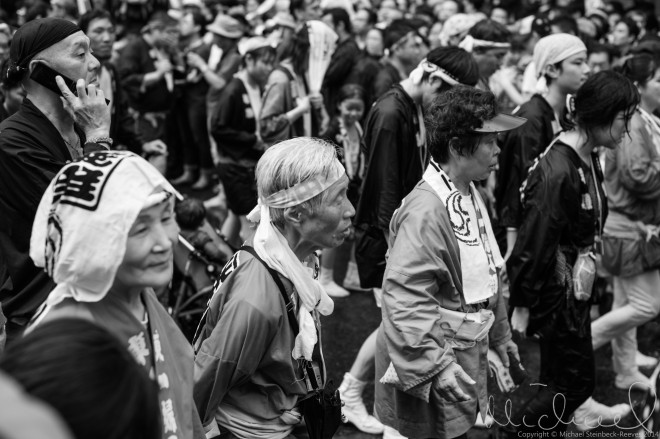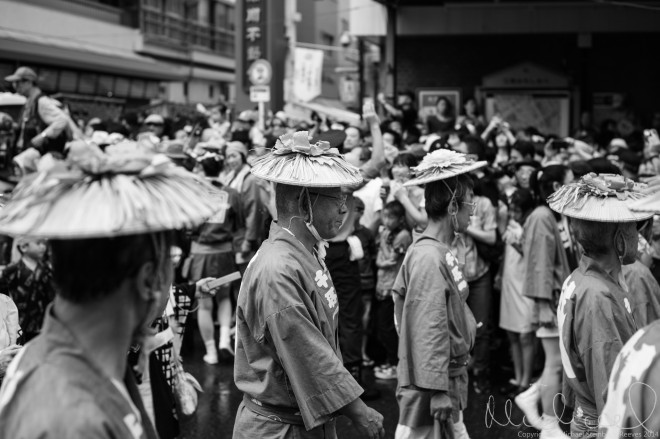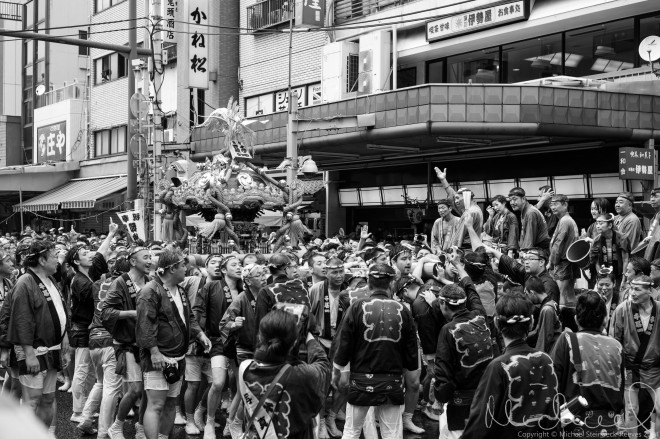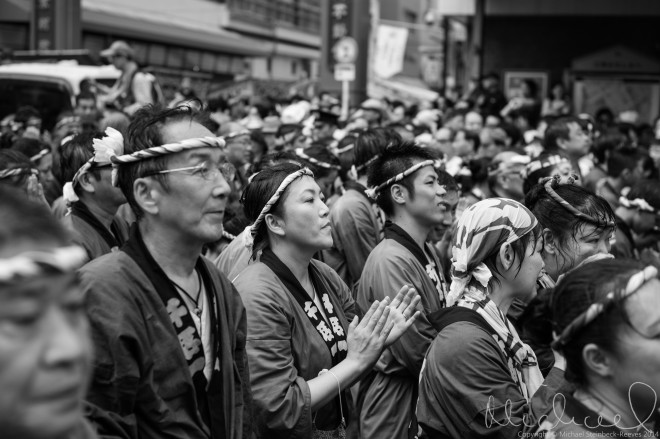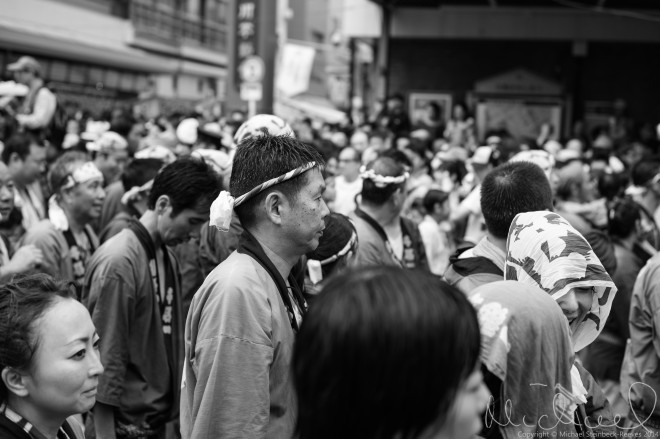 There is a limit to how many shrines I can enjoy seeing soaked… and this is about it.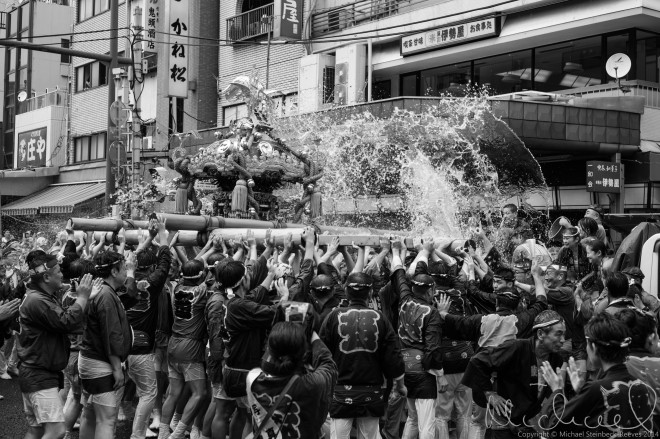 That said, the atmosphere was amazing – this is a must-see in Tokyo!