This is a photographic journey from Akasaka Mitsuke to Tosho (Tokyo Stock Exchange) by Metro, my first Tokyo map.
Our journey starts outside the Prudential Tower …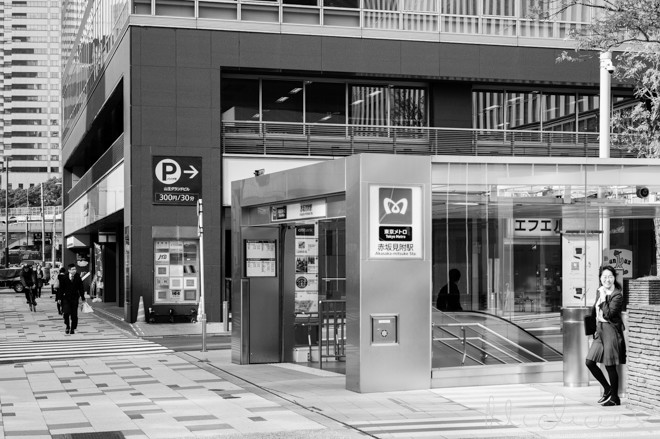 at exit 11 of Akasaka Mitsuke Station.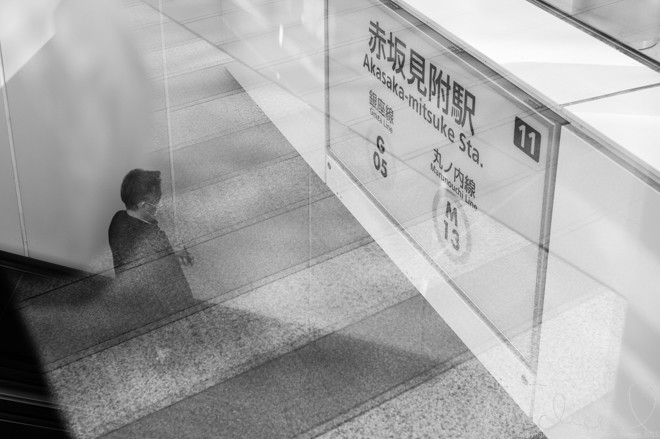 We take the escalators all the way down …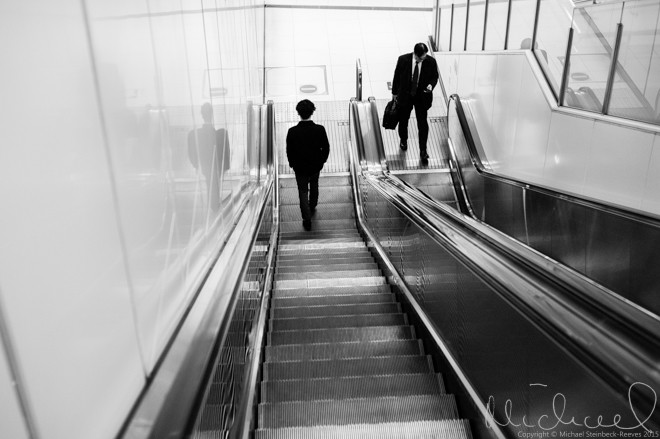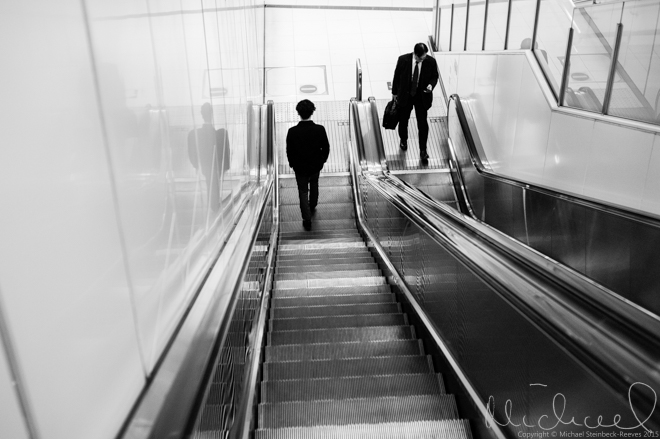 to the ticket barrier …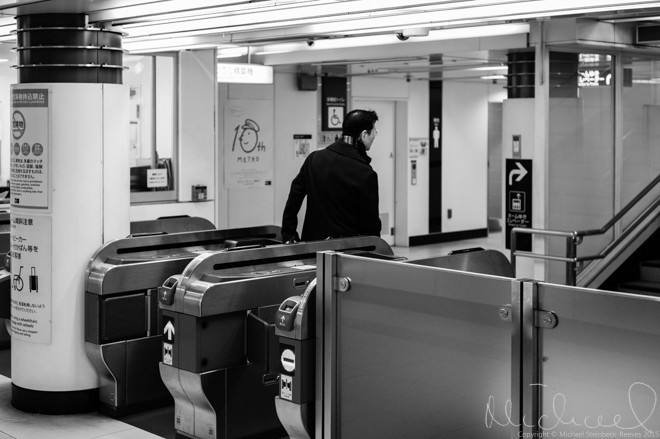 up one flight of stairs and getting into the first carriage of the Ginza line train, the optimum for our arrival at Nihonbashi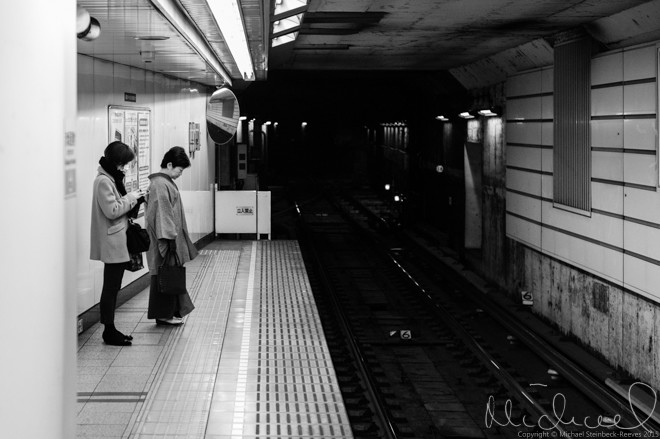 Not a long wait. Here's the train!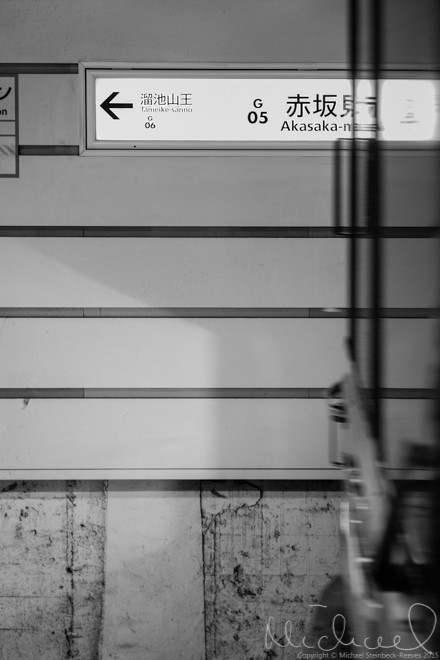 Getting off the train at Nihonbashi we make our way through the the kaisetsu…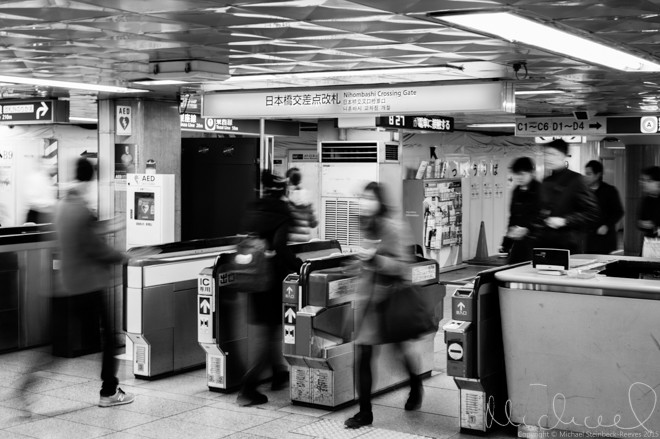 and through the columns into the basement of Coredo Nihonbashi…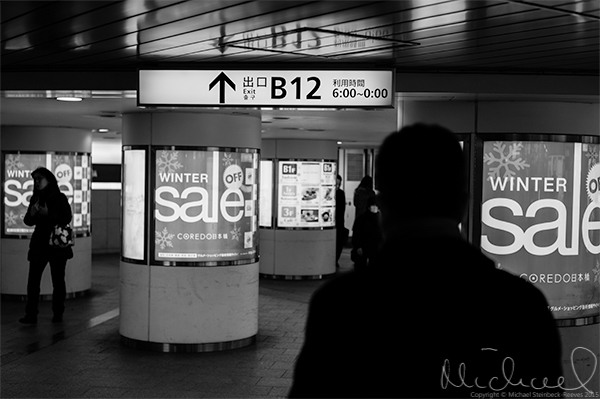 before climbing the escalator and turning left towards the back exit from the building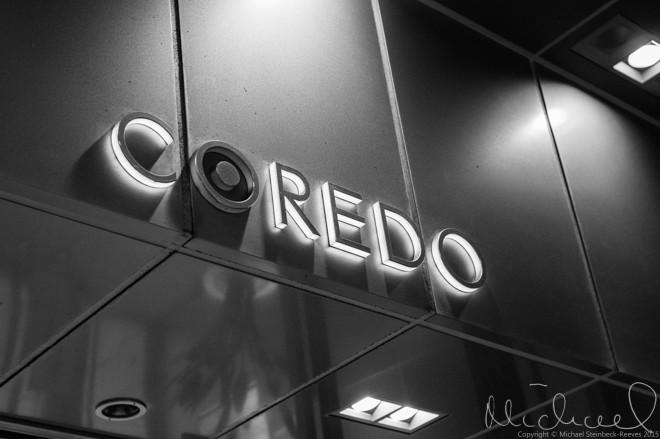 Then a diagonal walk across the park before crossing the main road and we're almost there (follow the lady with the bag)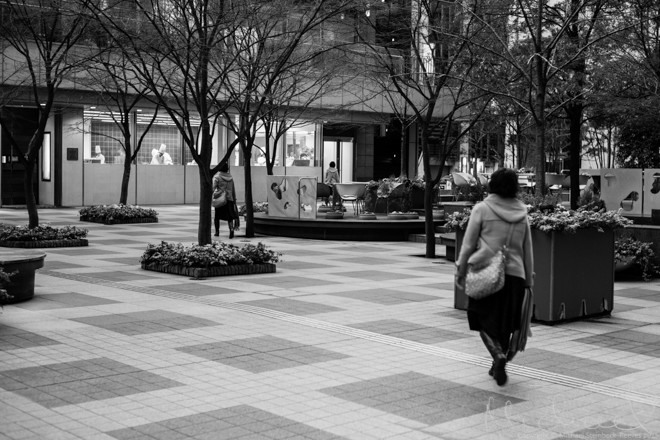 Walking around the building to the iconic front (not the main entrance), we have arrived!