The Kagurazaka Matsuri, a festival and with a folk music and dance competition, all rolled into one.  The participants dance in front of a group of judges at Bishamonten Zenkoku-ji Temple.  The evening was unbelievably hot with humidity running close to 100%.  The participants… or maybe contestants dance in effortless uniformity, perfectly coordinated, with the occasional character providing contrast – obviously the result of hours of practice.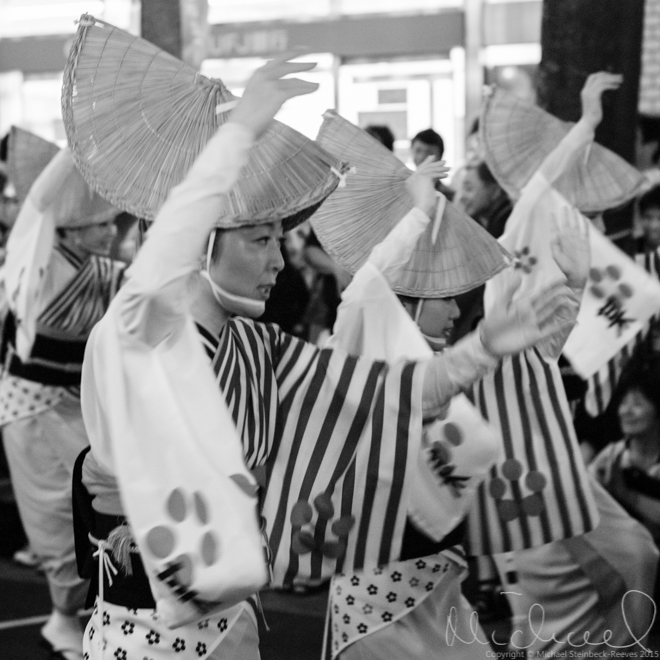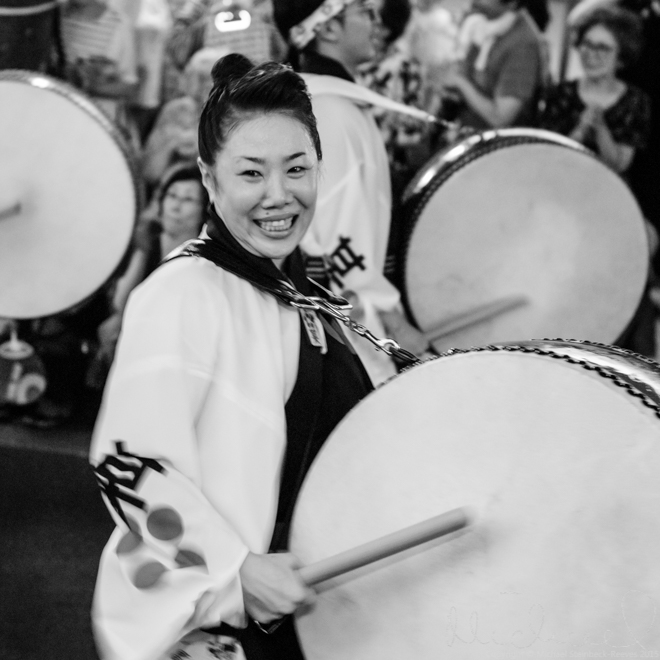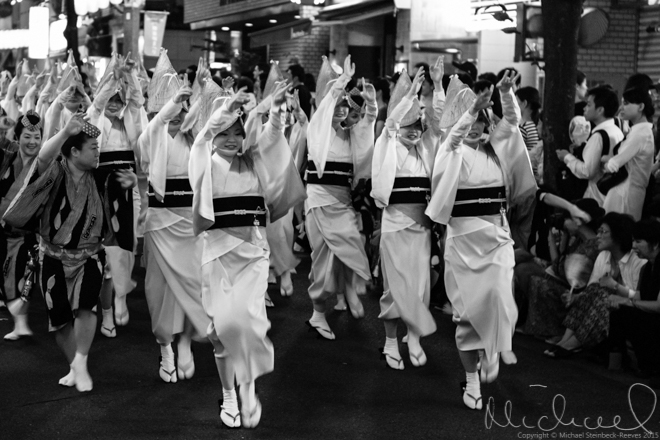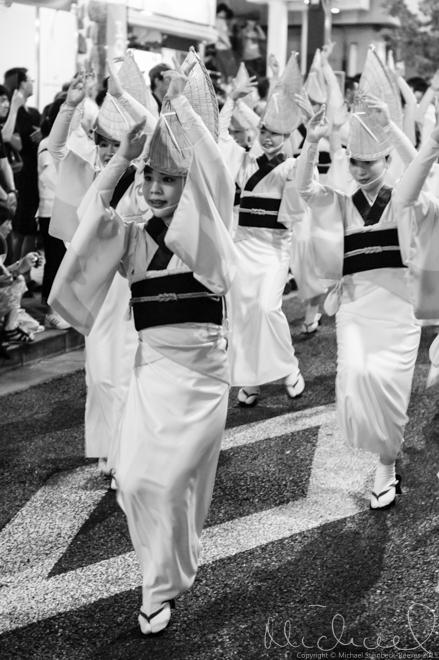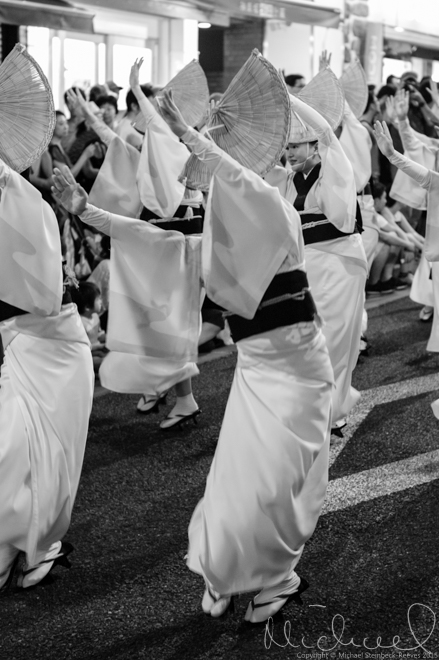 A "thief" breaks away from the group and threatens the crowd… with his fan.  He pauses briefly before darting off hither and thither, his fan in constant motion.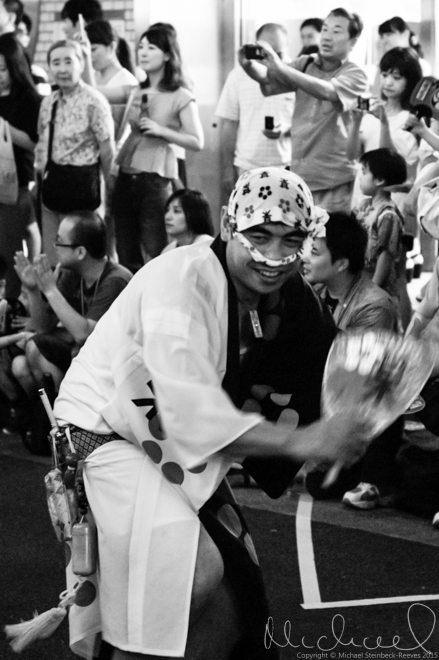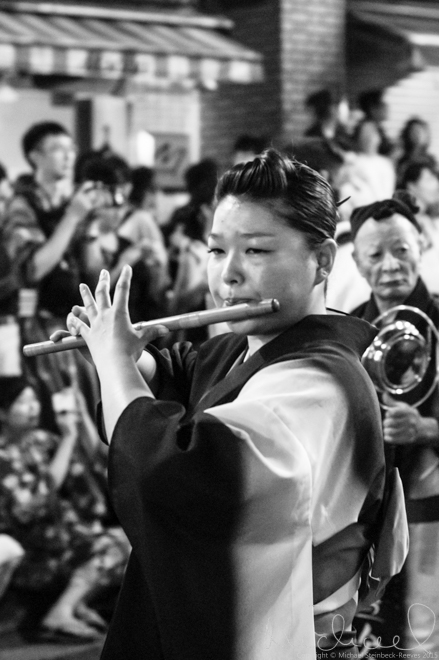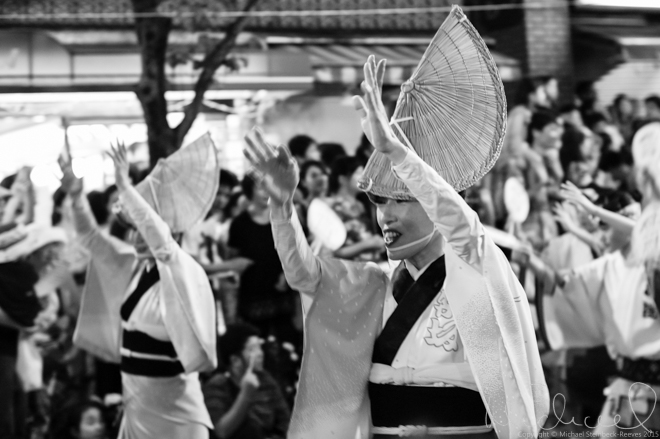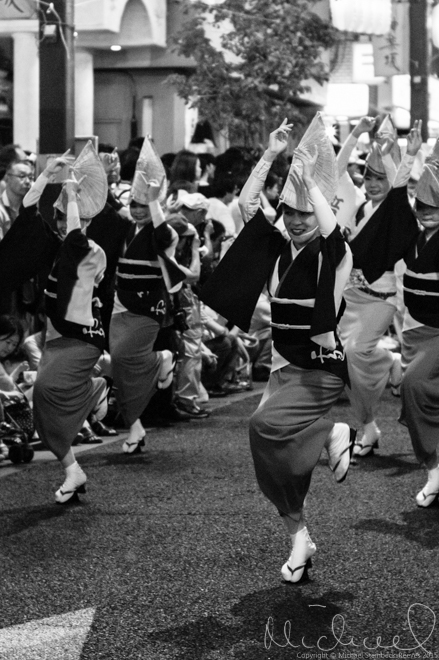 Nobody cares about the heat and humidity, that dance goes on and on and on!