The journey to and a summer afternoon's walk around Korakuen (beside Tokyo Dome), taking in the sights and sounds of a Tokyo weekend.
On the way, a fellow passenger protects his travelling companions… and only looks a little sinister.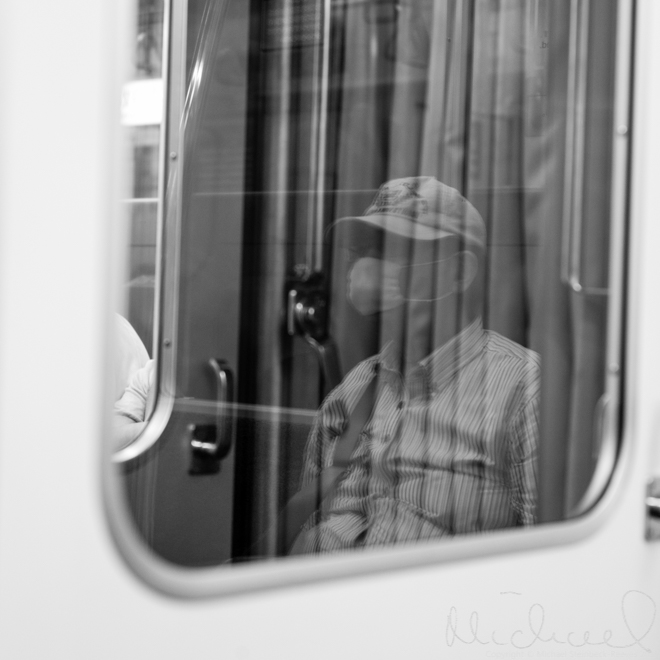 The roller coaster… not the first time I've been here (Tokyo Winter).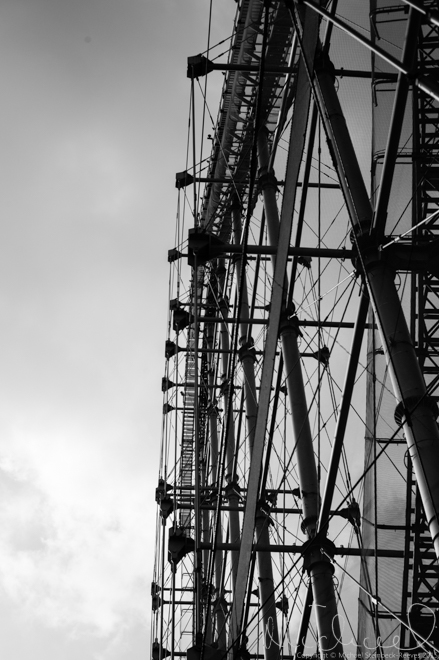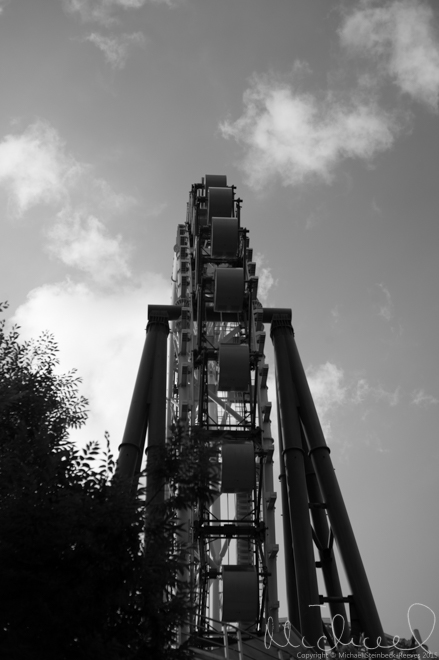 The weave of the coaster.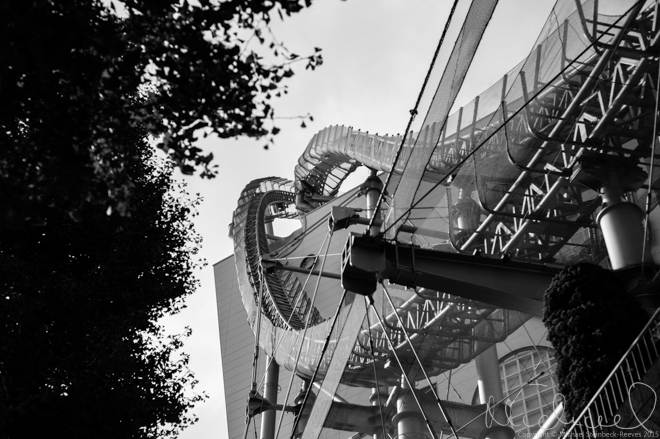 A Metro train passes under the footbridge.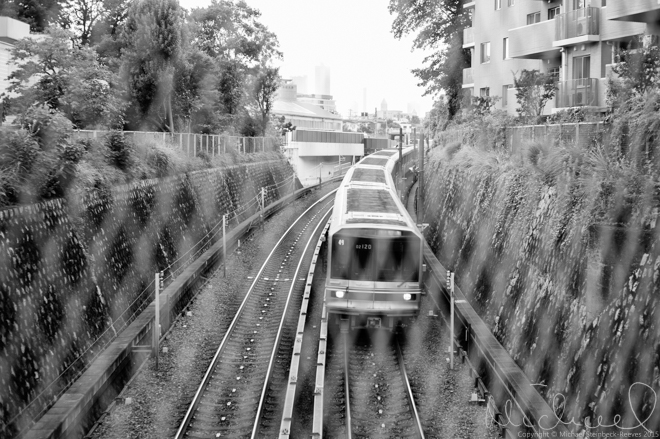 A stangely shiny building – silver tiles, making it stand out in an otherwise conventional street.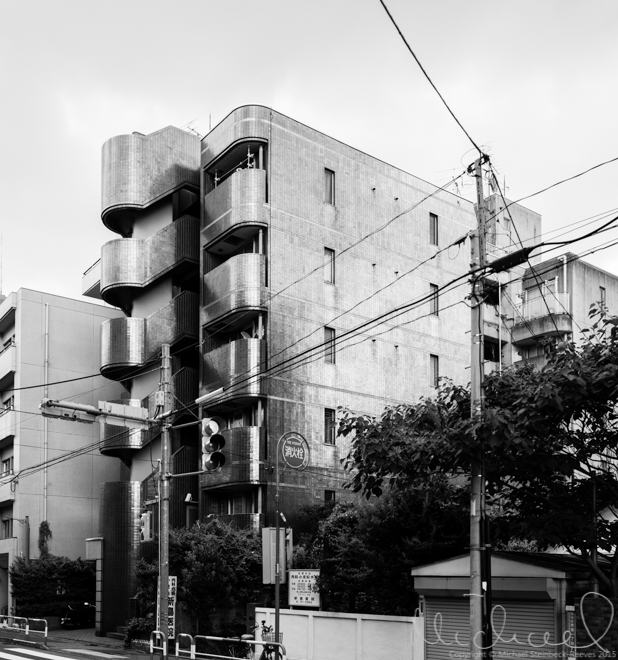 And some reminders of those who have gone before…