A late stroll down the Sumida River on a sunny afternoon.
One of the local residents ready for sunny weather… with an umbrella.  Best to be prepared for all eventualities!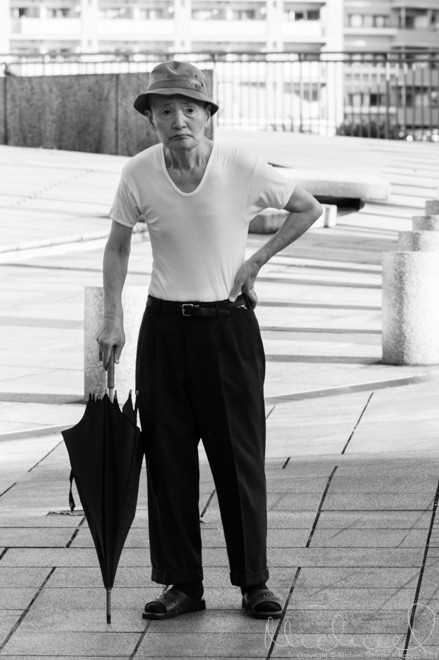 Factories backing on to the river.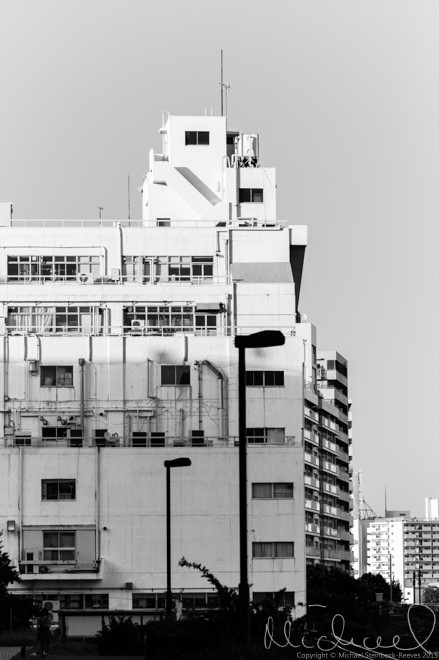 Other sightseers.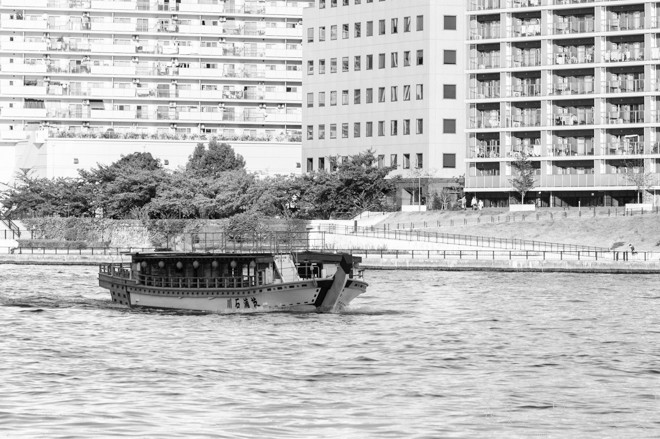 And apartment buildings, although this one is in the midst of preparation for demolition – not a bad thing given some of the more obvious cracks!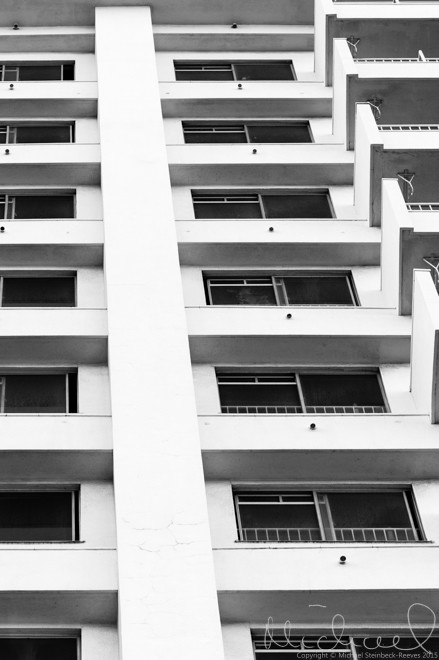 A tributary joins with more bridges and flood gates. All the bridges seem to be of totally different designs.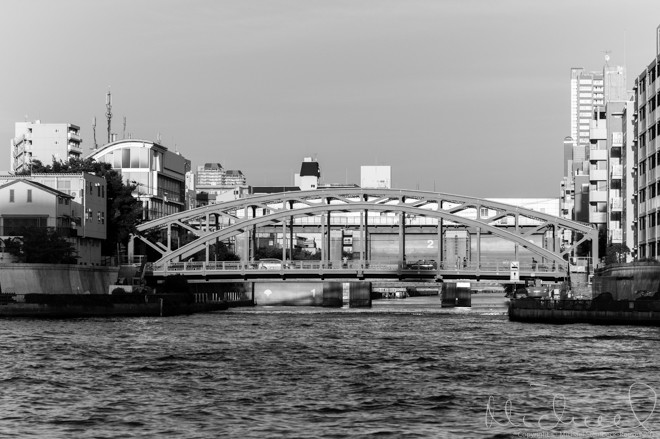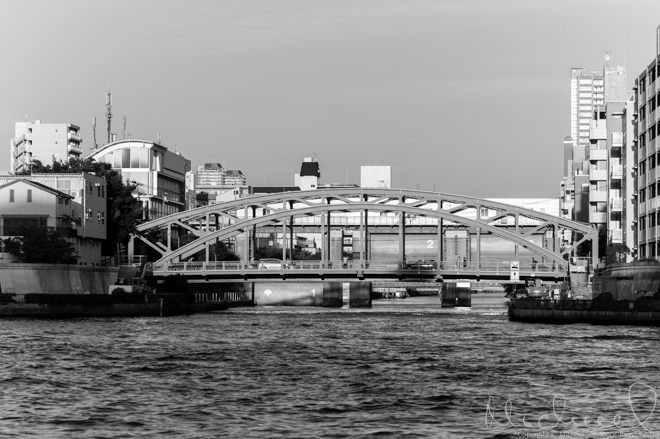 A little snooping!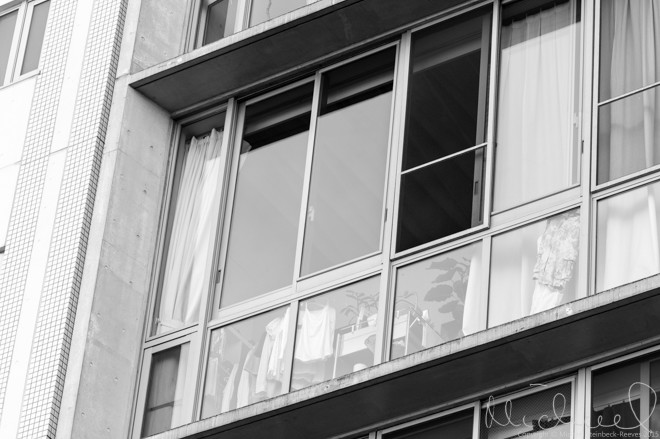 The banks are full of people practising sports and other activities, sometimes a little strangely… the girl below is practising drumming but isn't actually hitting the drum (that would be noisy and might annoy passers by).  After watching for a few minutes I can only say that it was very weird indeed!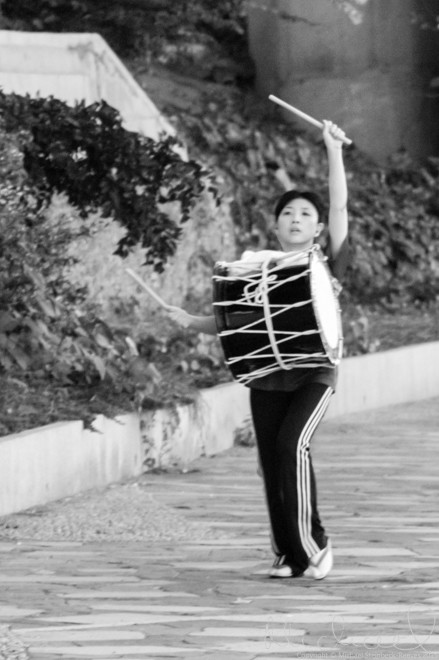 A classic cast iron suspension bridge.  Underneath are amazing arrays of rams, rollers and chains to deal with expansion and general movement, as well as earthquakes.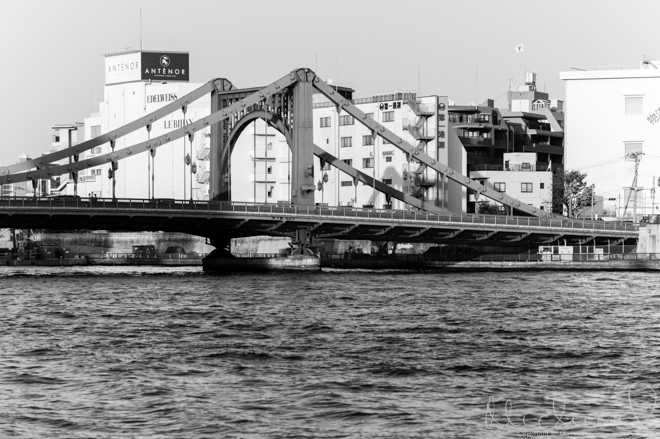 One of the piers.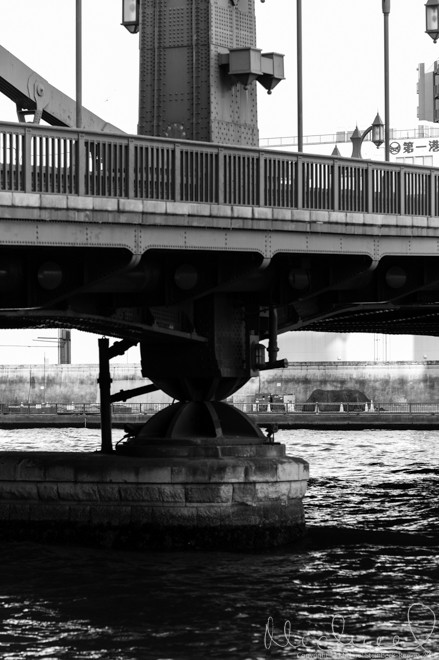 Bridges, offices, factories and, in this case, warehouses continue.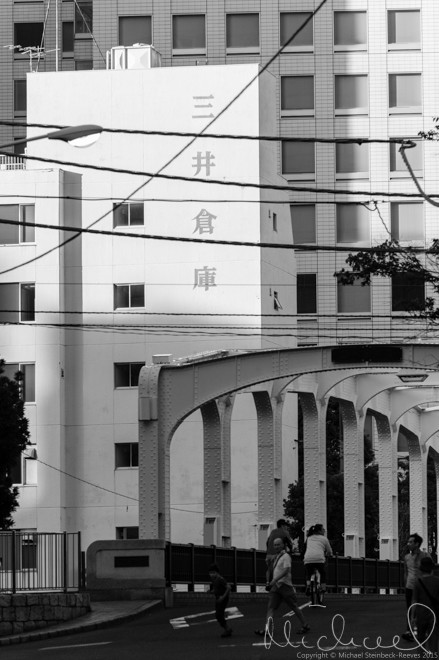 The sun begins to set.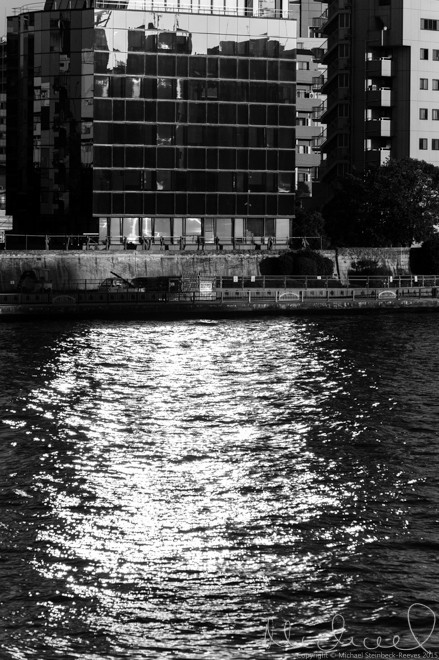 A fair distance covered and the light is starting to fade but there are still some interesting reflections in the nearby buildings.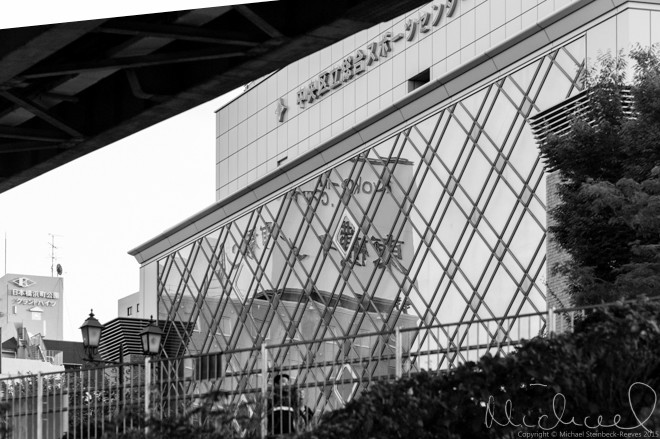 For those more technically minded, as usual I only took a single lens but this time it was my Leica 135mm f/4. A bit tricky to use and even in full sunshine I had the ISO set to 640 (as against the normal 320 minimum).  Some of the later afternoon shots ran up to 2500 so that I could have a reasonable depth of field (small aperture). Of course it also restricted my close up shots of… pretty much anything.