Pedestrians wait at Shibuya Crossing
Red man at Shibuya Crossing – Wait!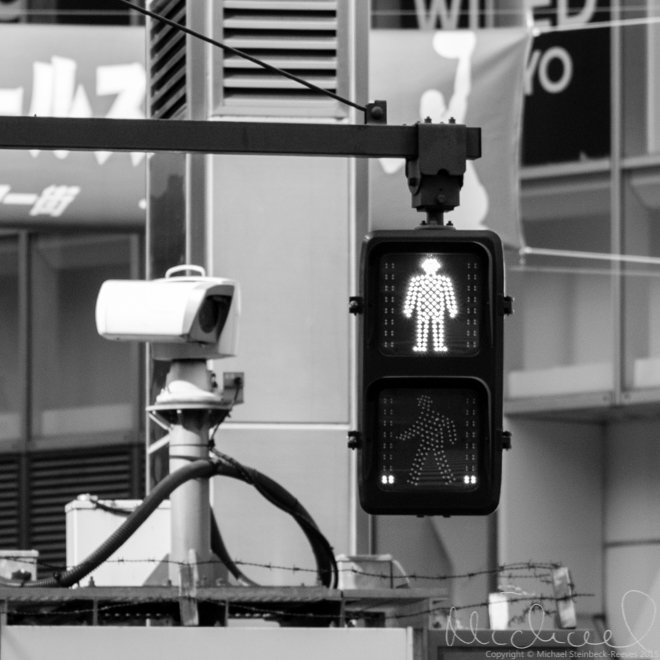 Everyone waits, buried in their own thoughts, eyes on the red man opposite… waiting for the pips to tick down… waiting for green (even if it's called blue in Japan).  This is Japan, there's no crowding of the kerb, everyone stands well spread out, sometimes a long way from the crossing, everyone is relaxed but most of all everyone concentrates.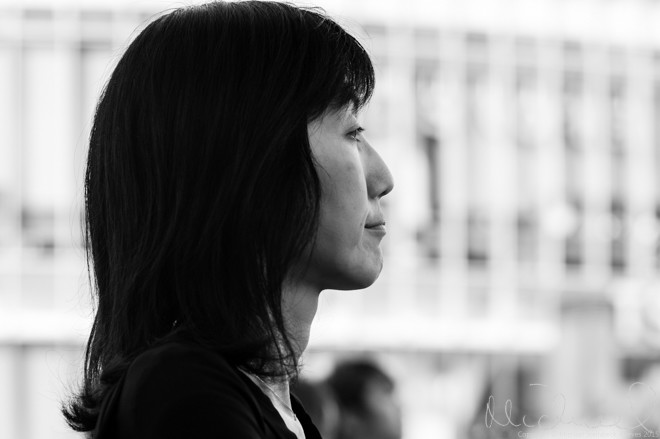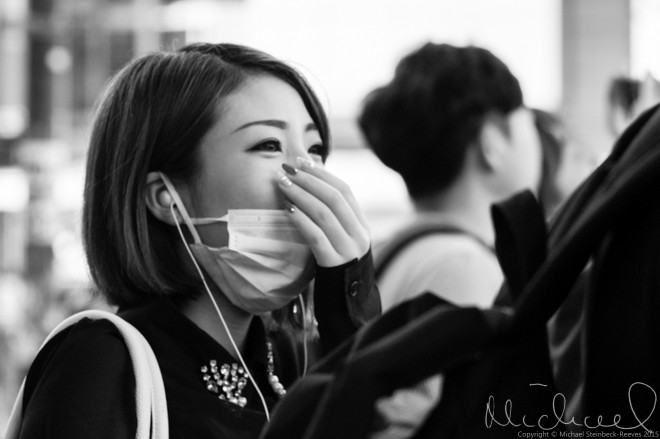 Even though the faces are all in the same direction the feet don't conform quite as well.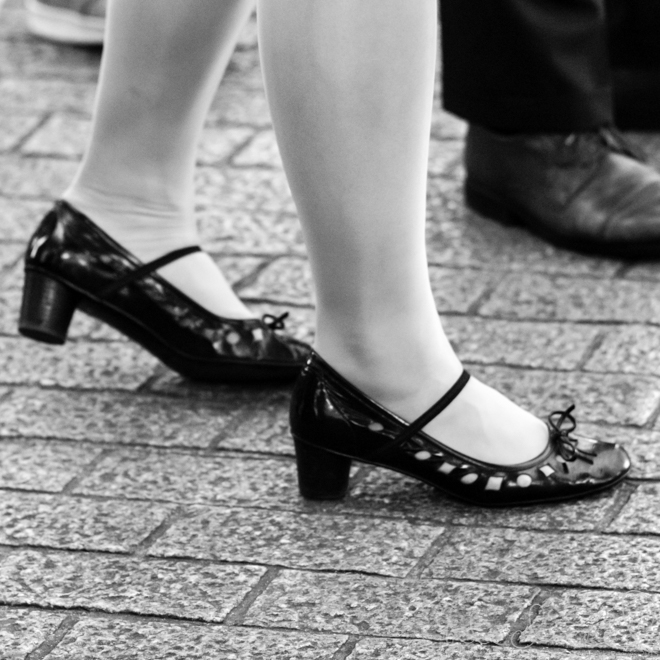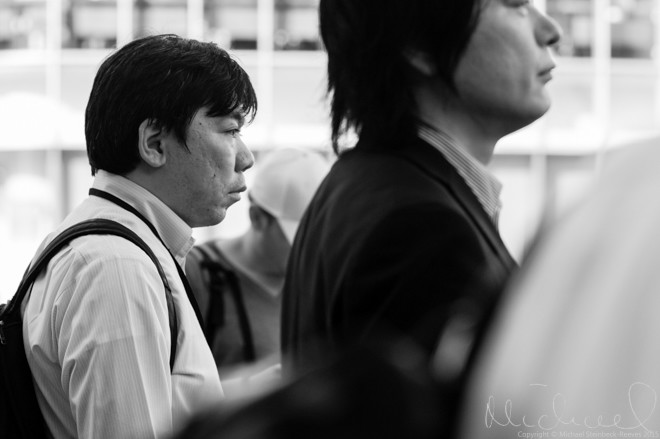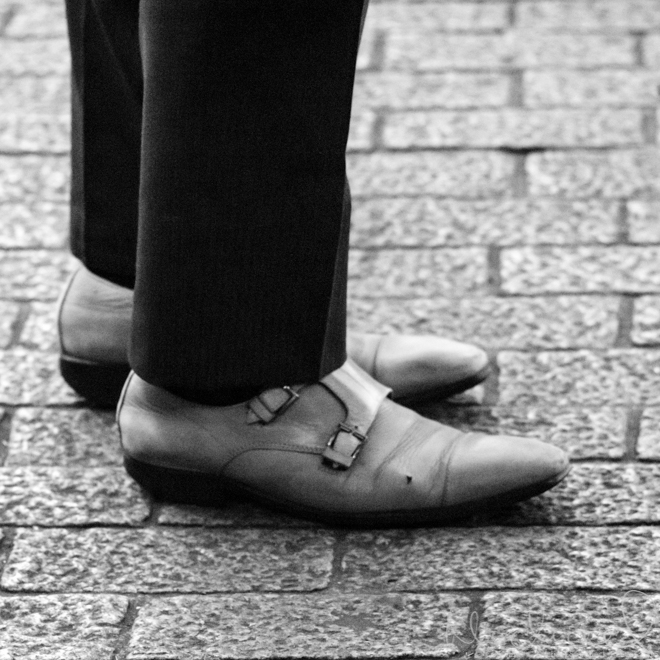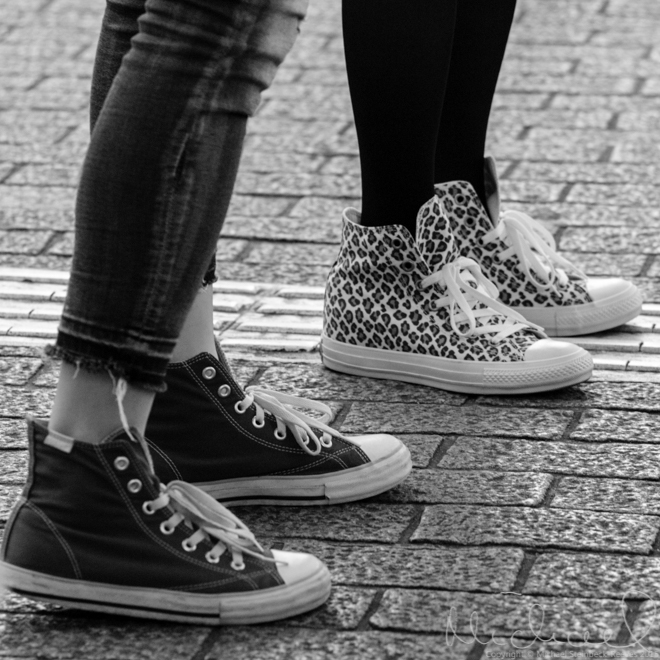 And, of course there are always the mobile phones.  One early step before the lights have changed and all the mobile phone users will step off across the road without a further look but… everyone waits!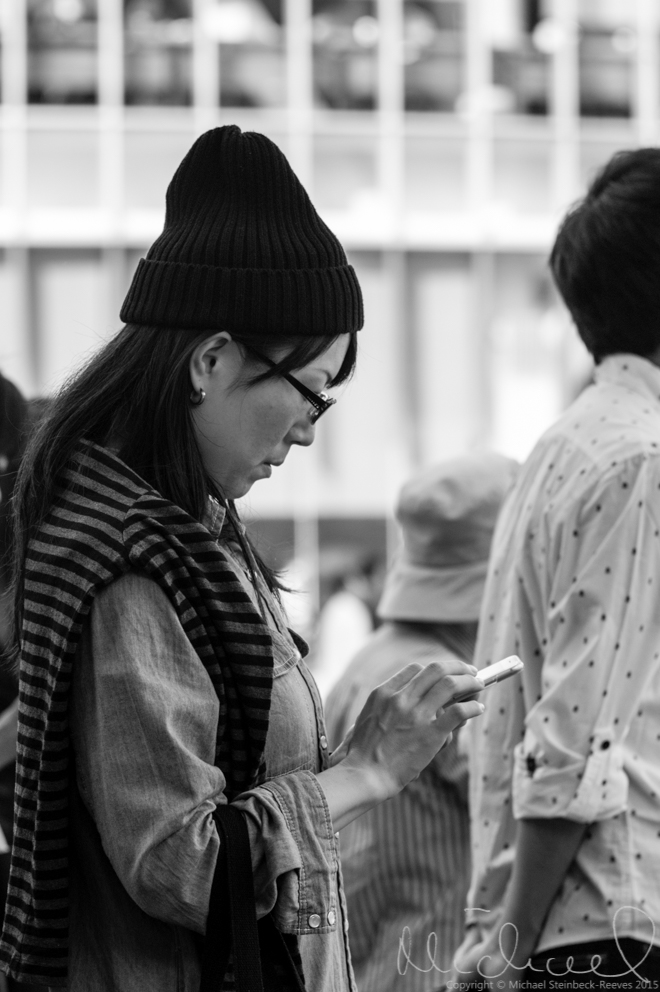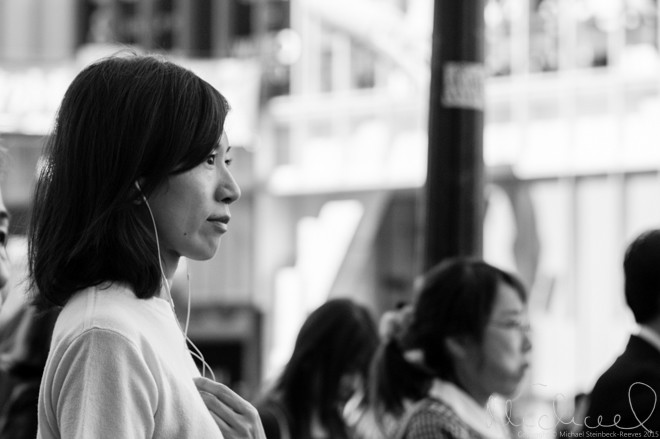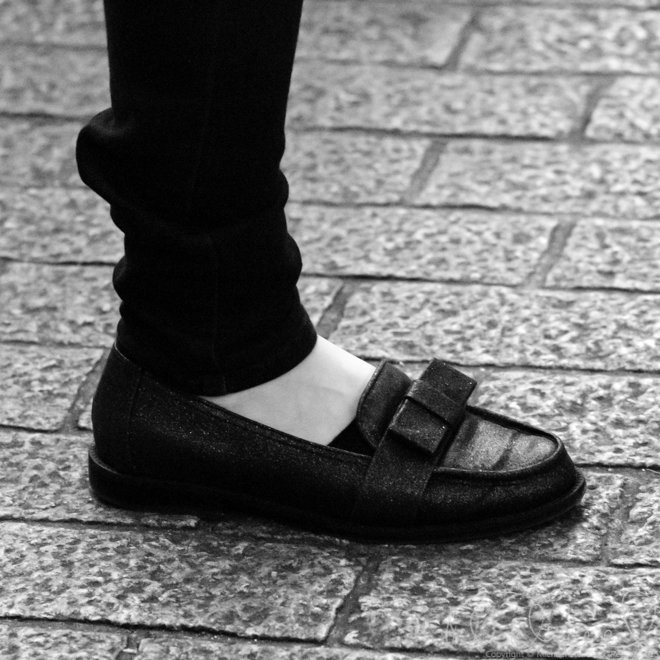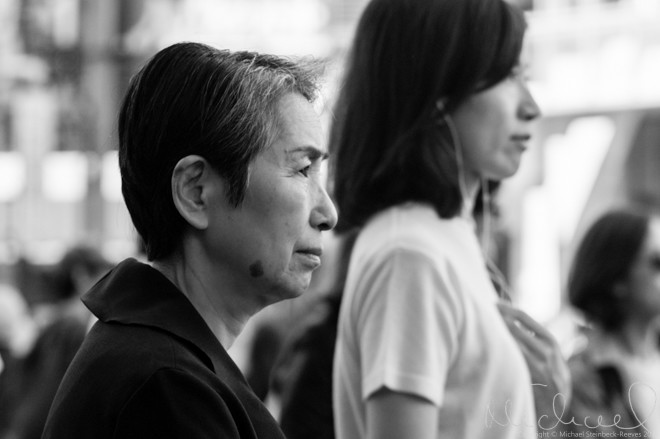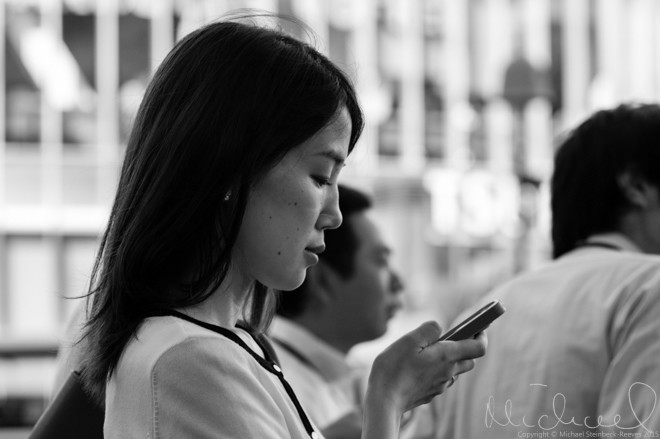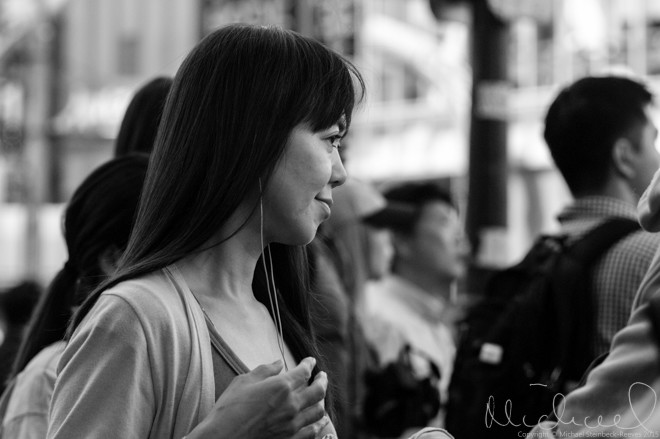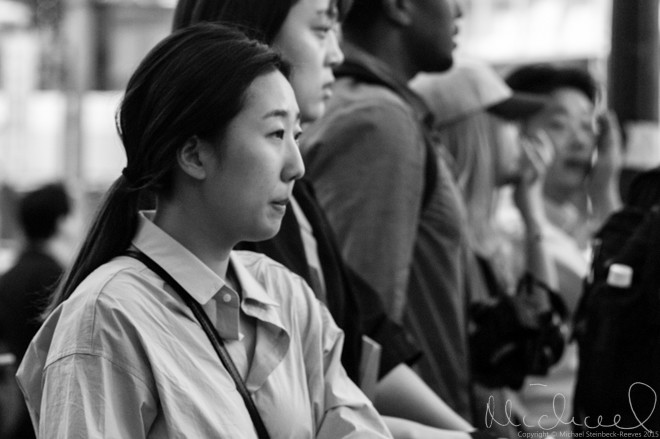 Good mood, bad mood, happy, sad… everyone's attention is fixed on the red man or mobile phone… apart from the odd distracted few, of course.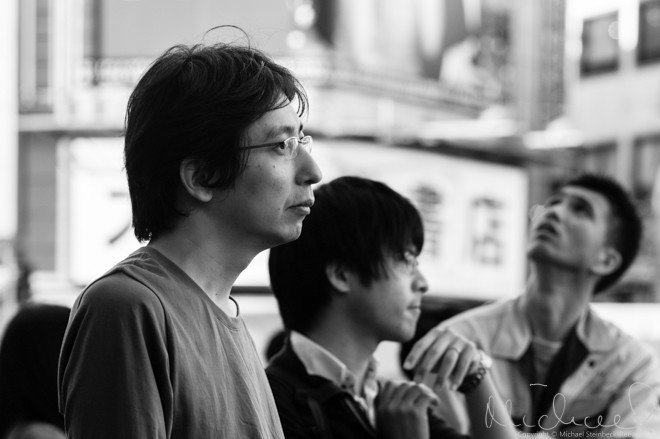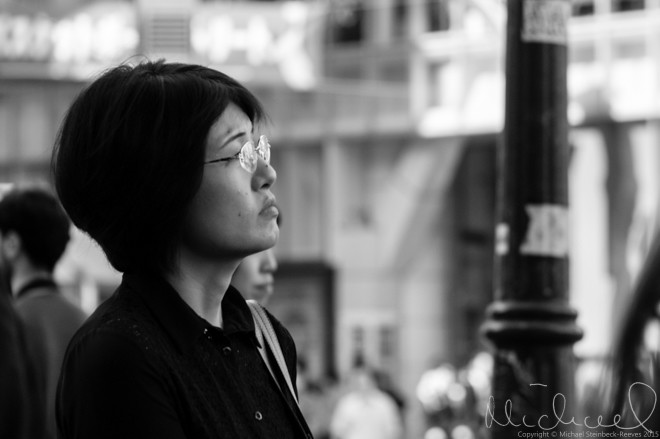 Of course there's always one looking the wrong way…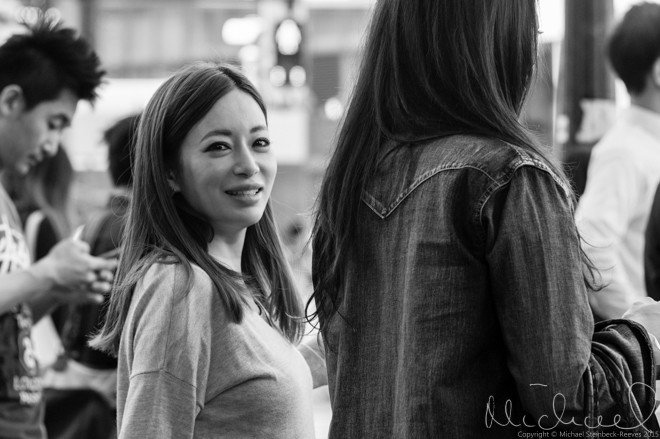 All of these photographs were taken with my 50+-year-old 135mm lens.  My intention was to capture the pedestrians waiting to cross the road at Shibuya Crossing, waiting patiently and concentrating in a way that I have only ever seen in Japan.  The main challenge was getting good line of sight and framing on my subjects, along with dealing with the notoriously shallow depth of field this lens produces.  The weather was clear and the sun helped to allow a slightly smaller aperture with a reasonable ISO than would have been the case if the day had been overcast.  Whatever the technical considerations, I hope that you enjoyed "Shibuya Crossing, a profile or two".