Movement and reflections on the streets of Tokyo
Some of the sights and sounds of the streets of Tokyo, going from Akaska at night to a sunny afternoon in Yoyogi Koen.  Off to the fire with siren and flashing lights. Yes, really!  The Akasaka fire brigade race to an emergency… really looking very relaxed and confident in their shining bright red engine.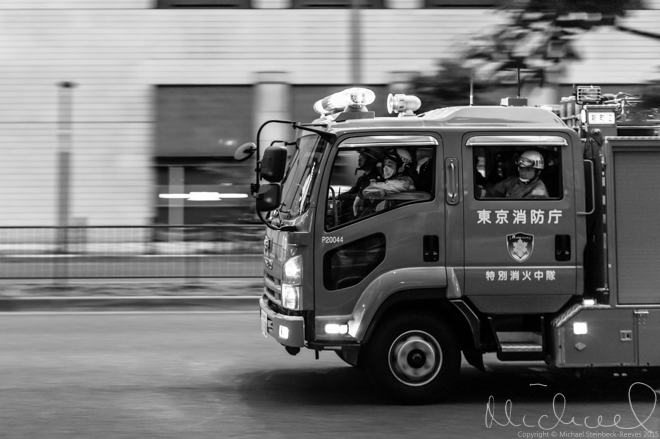 A typical Tokyo taxi driver makes his way to queue for an evening fare in Akasaka (featured in Metropolis Japan).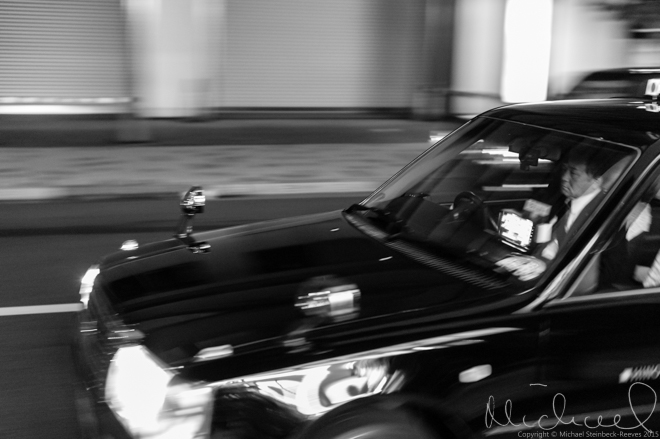 Now that winter has come a little additional covering is required if you're on your moped.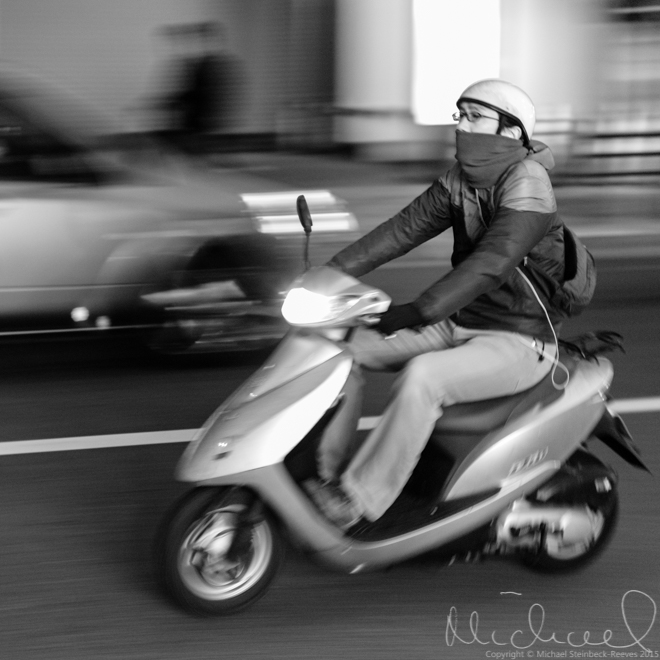 On a sunny afternoon a lorry driver takes his beautifully clean and shiny lorry through the centre of Yoyogi Koen.