The edge of a storm passes over Tokyo at dusk.  The long winter shadows leave the diet building (Kokaigijido) in shadow.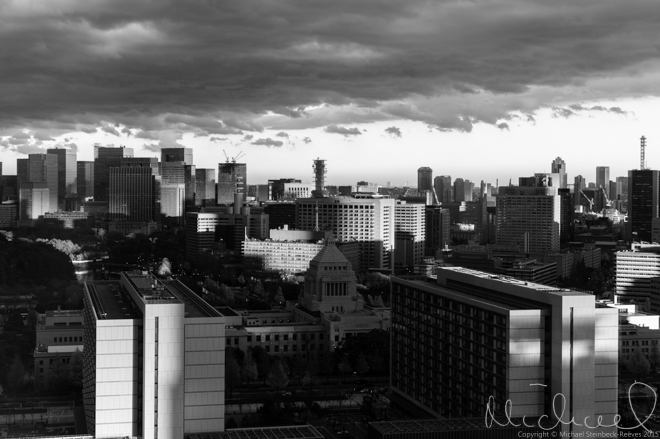 Shadows of skyscrapers fall around the Imperial Palace, pointing towards the distant Sky Tree, backed by leaden skies.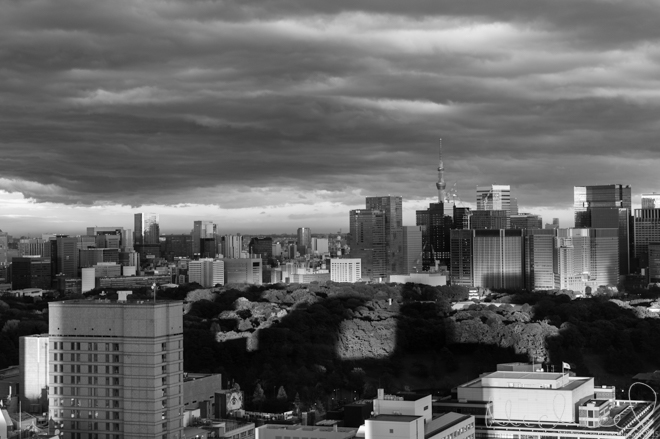 The adjustments to these photographs are minimal – this is what it really looked like on the day.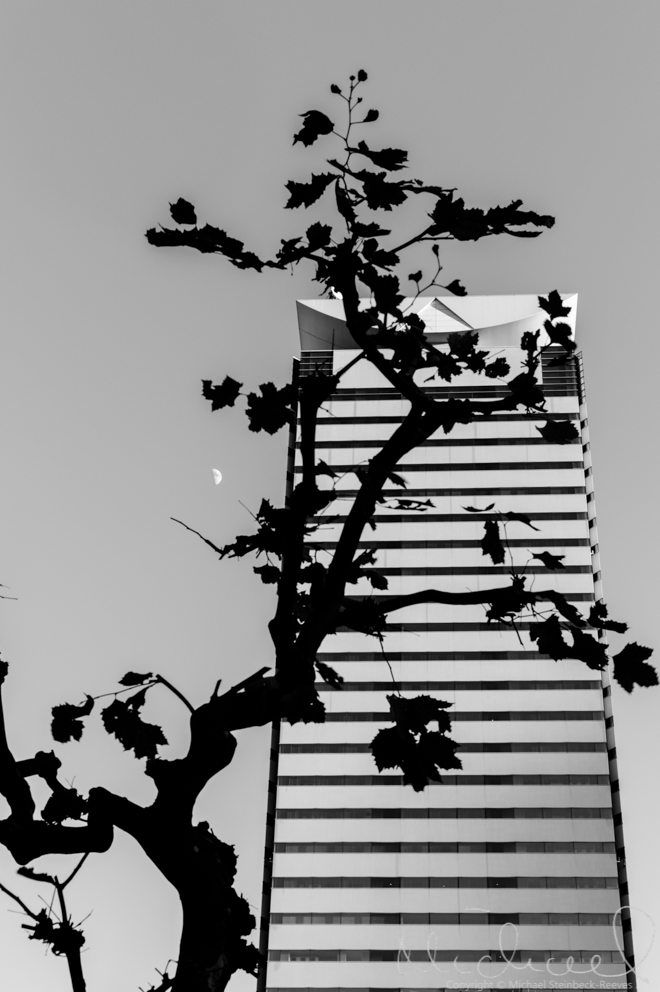 Early moonrise in a clear sky over Toranomon.