Oedo Fukagawa Sakura Matsuri
In the centre of Tokyo, on one of the canals, the boatmen of the Japanese Boat Society (和船友の会) carry locals and tourists in traditional Japanese boats to admire the wonder of the spring cherry blossom; hanami (literally looking at flowers).  From 26 March to 13 April 2016, they are located beside exit 4 of Monzen Nakacho metro station (門前仲町駅) , a short way away from their normal home base.
The boatmen, volunteers of all ages, take it in turns to skull their passengers along the river, others waiting on the pontoon.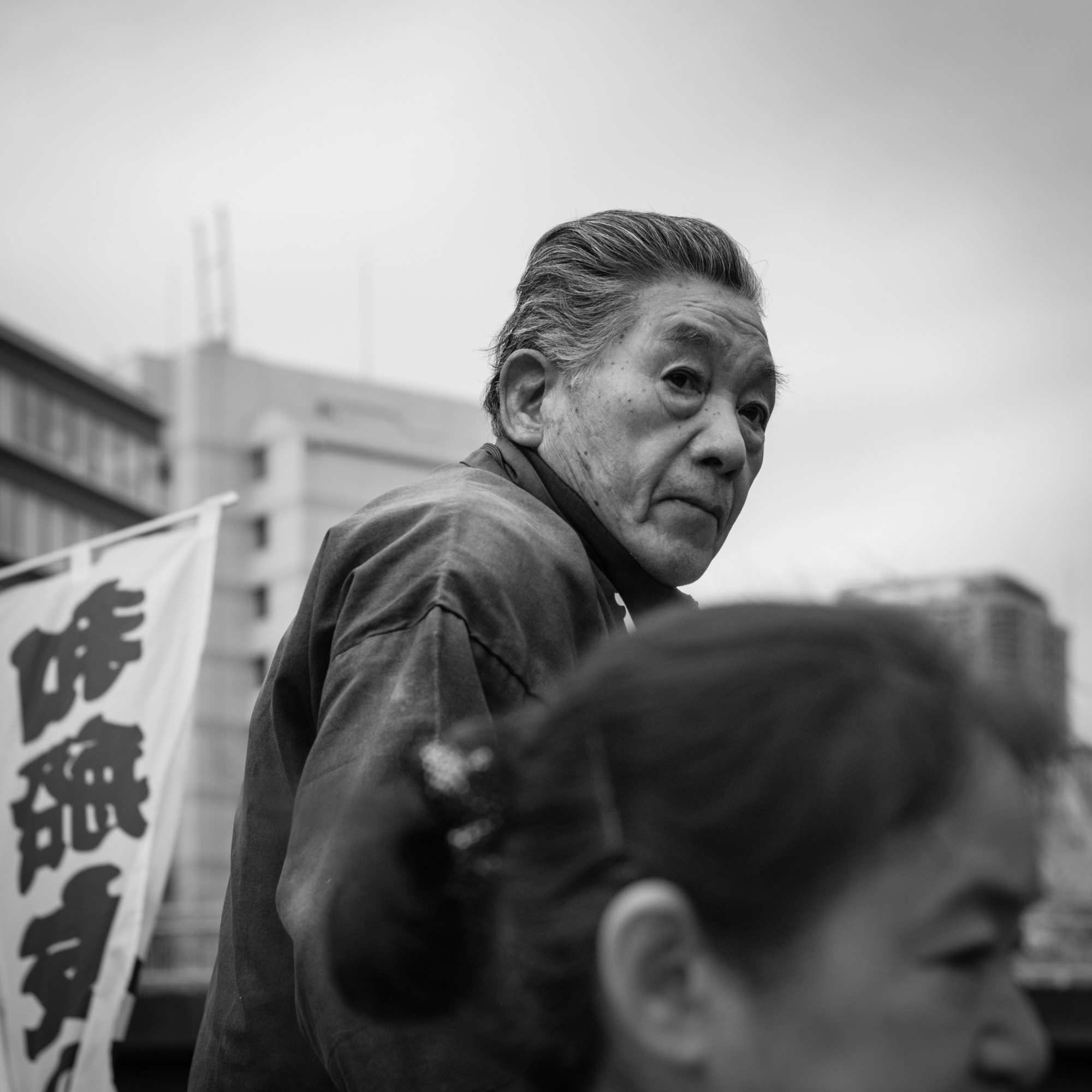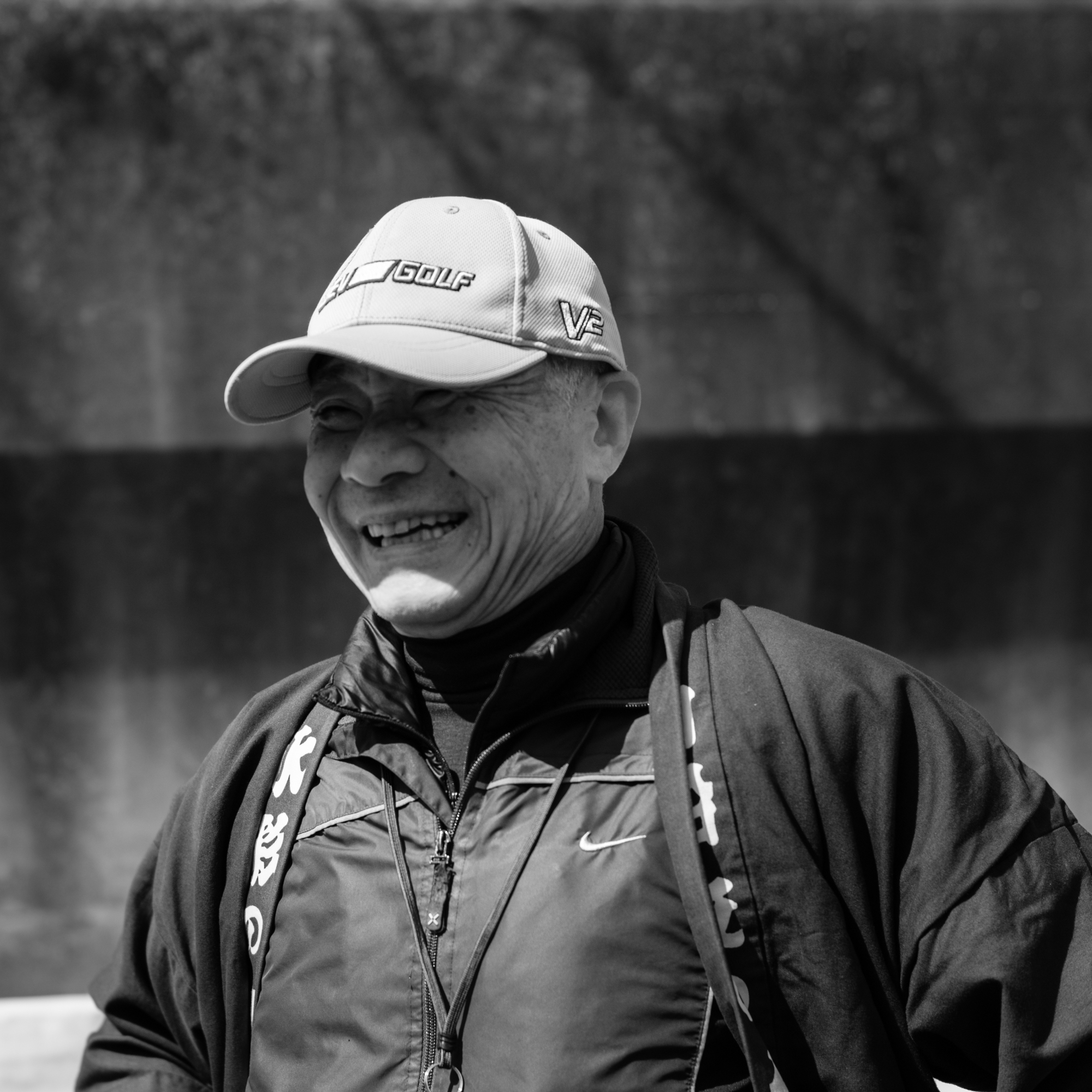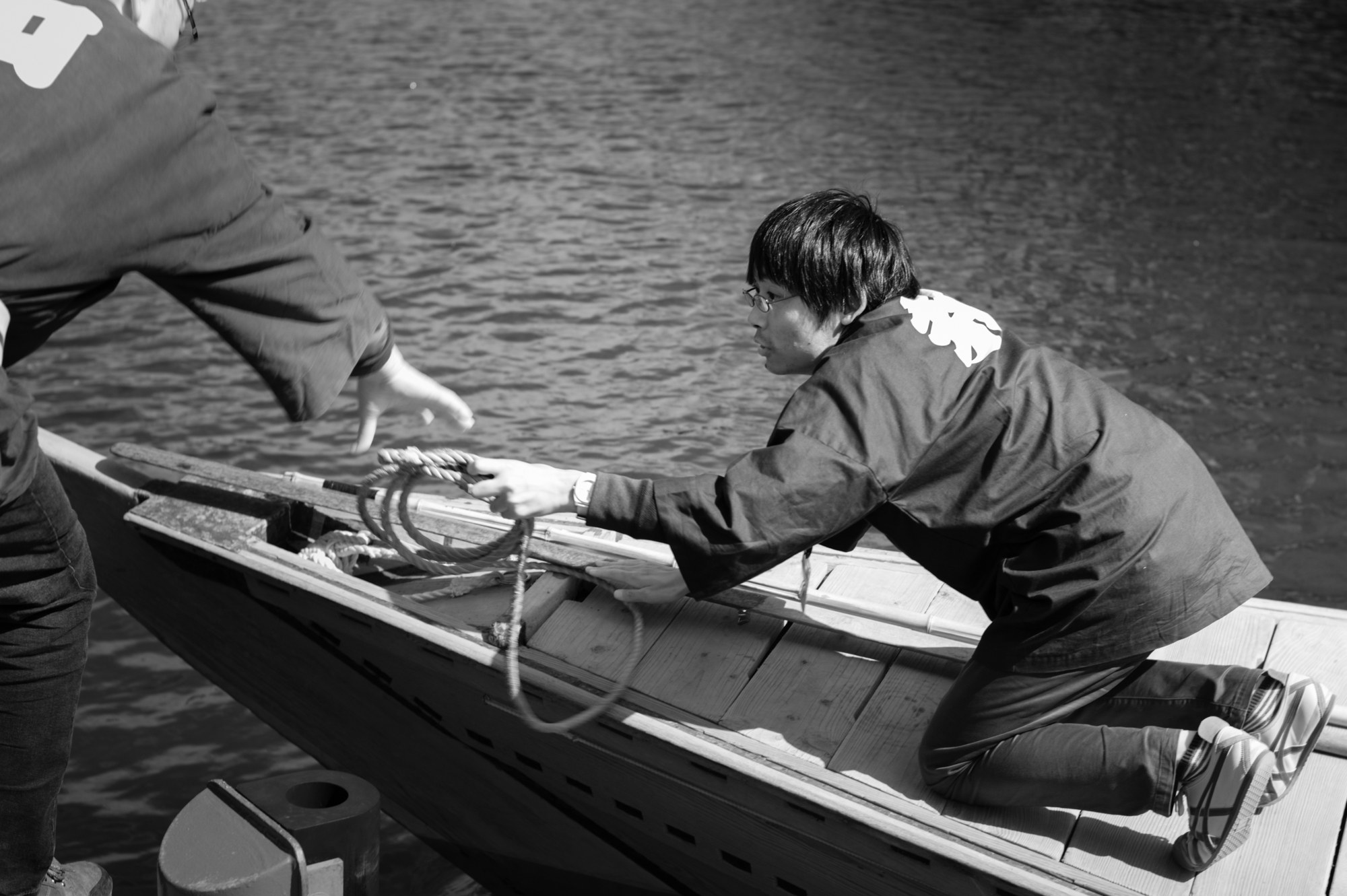 Passing under the cherry trees with the other river traffic.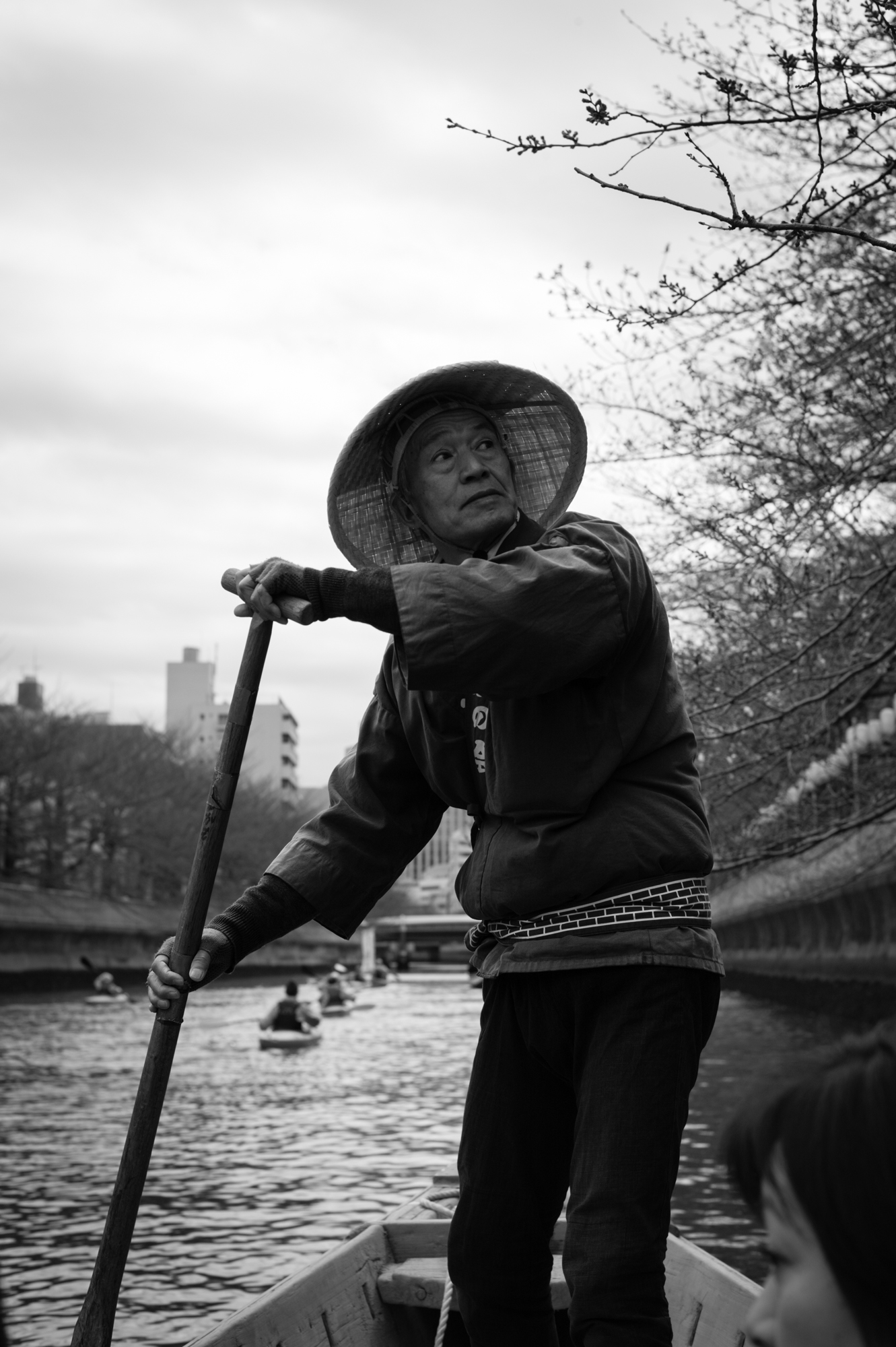 Priests from the Tomioka Hachimangu shrine (富岡八幡宮) bless the boats and the river early in the first day.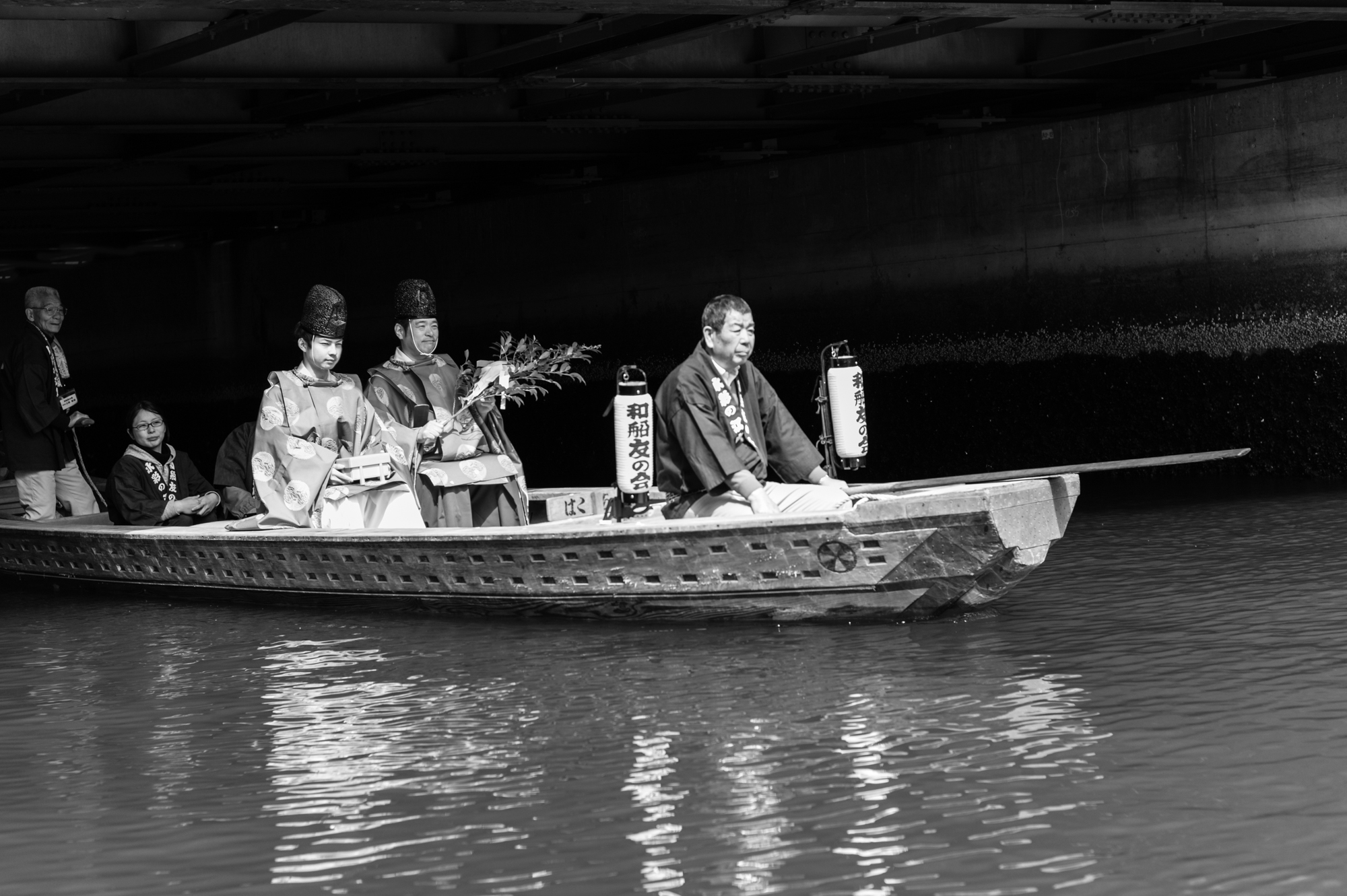 The additional crew assist in turning these large boats in the relatively narrow river.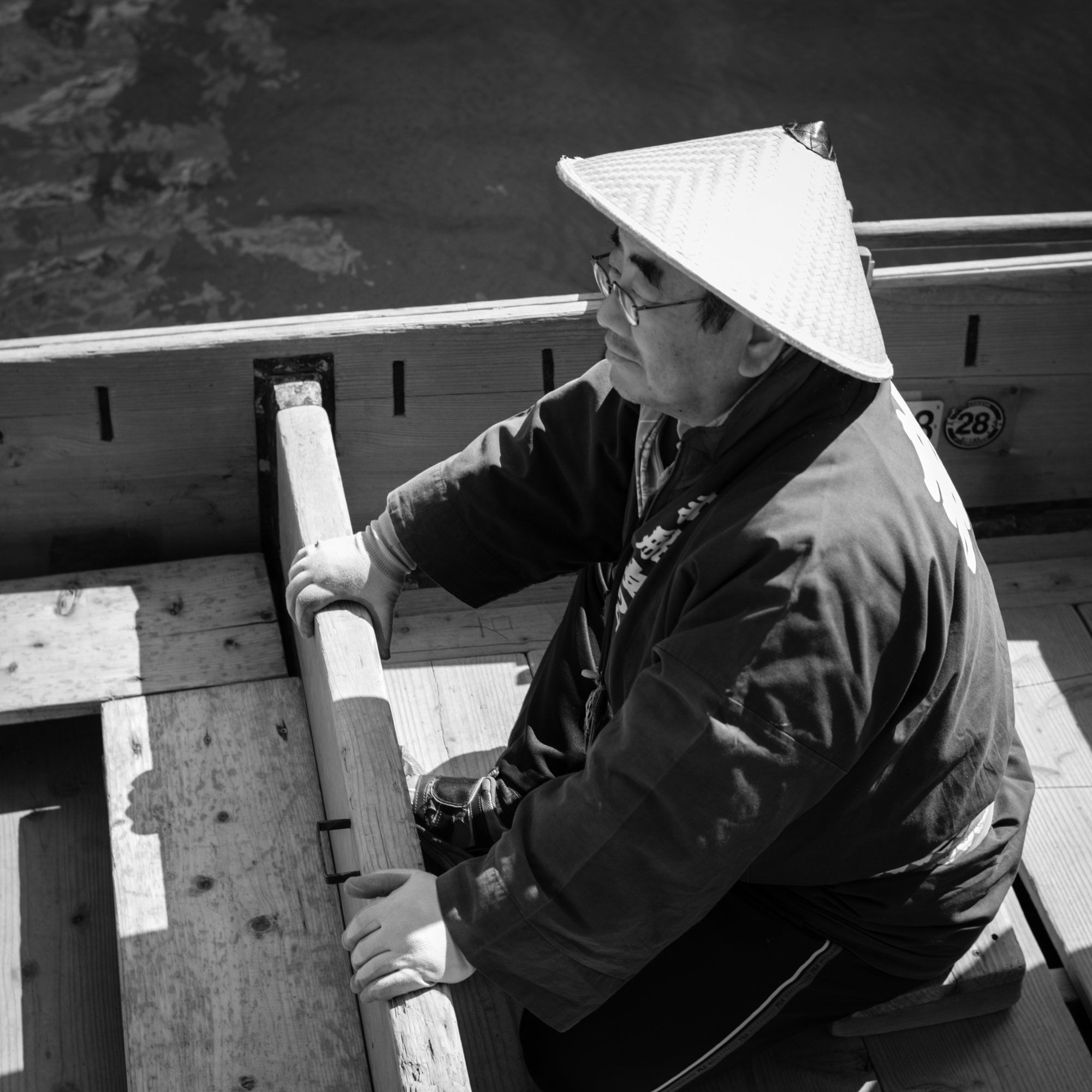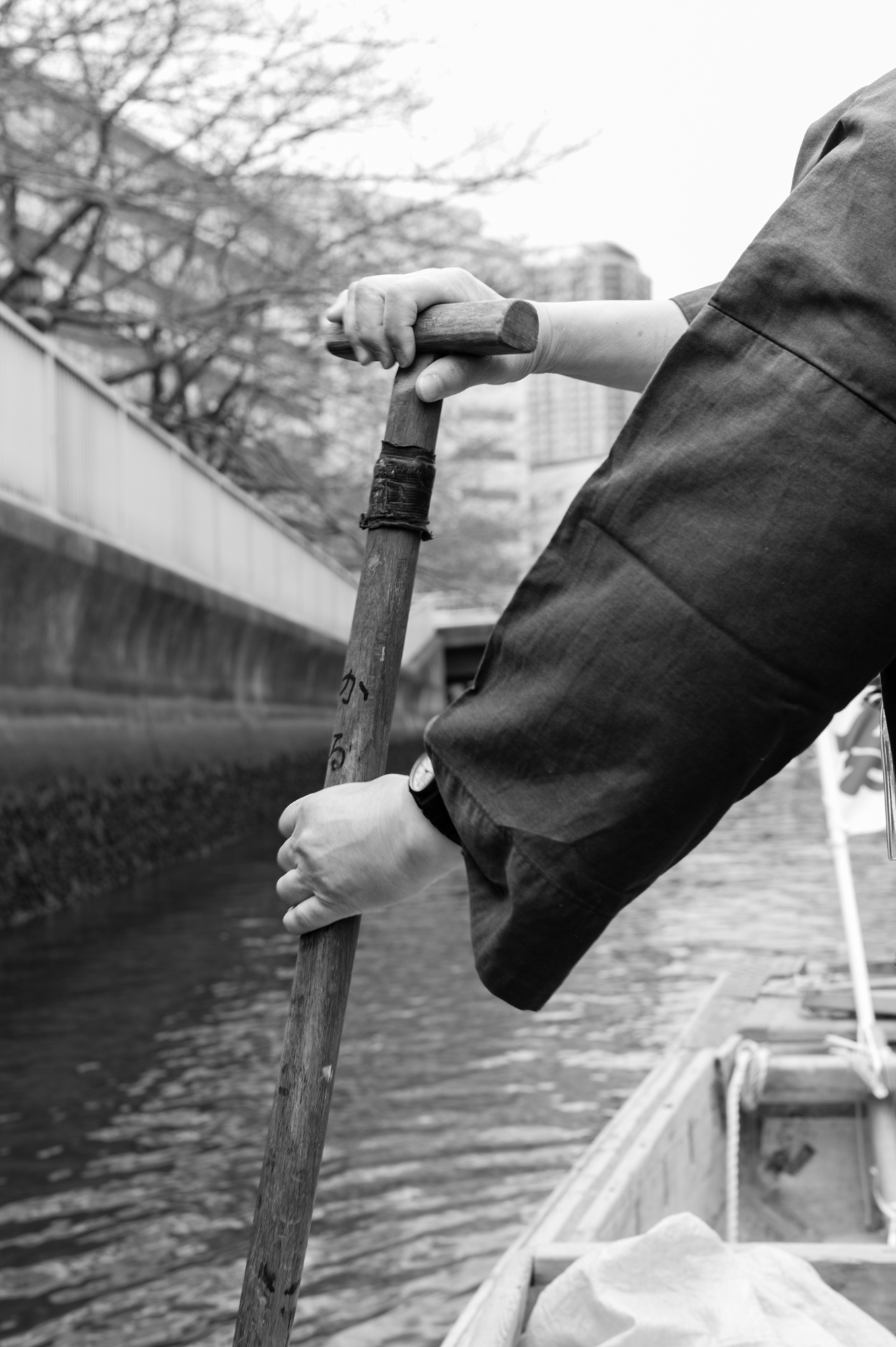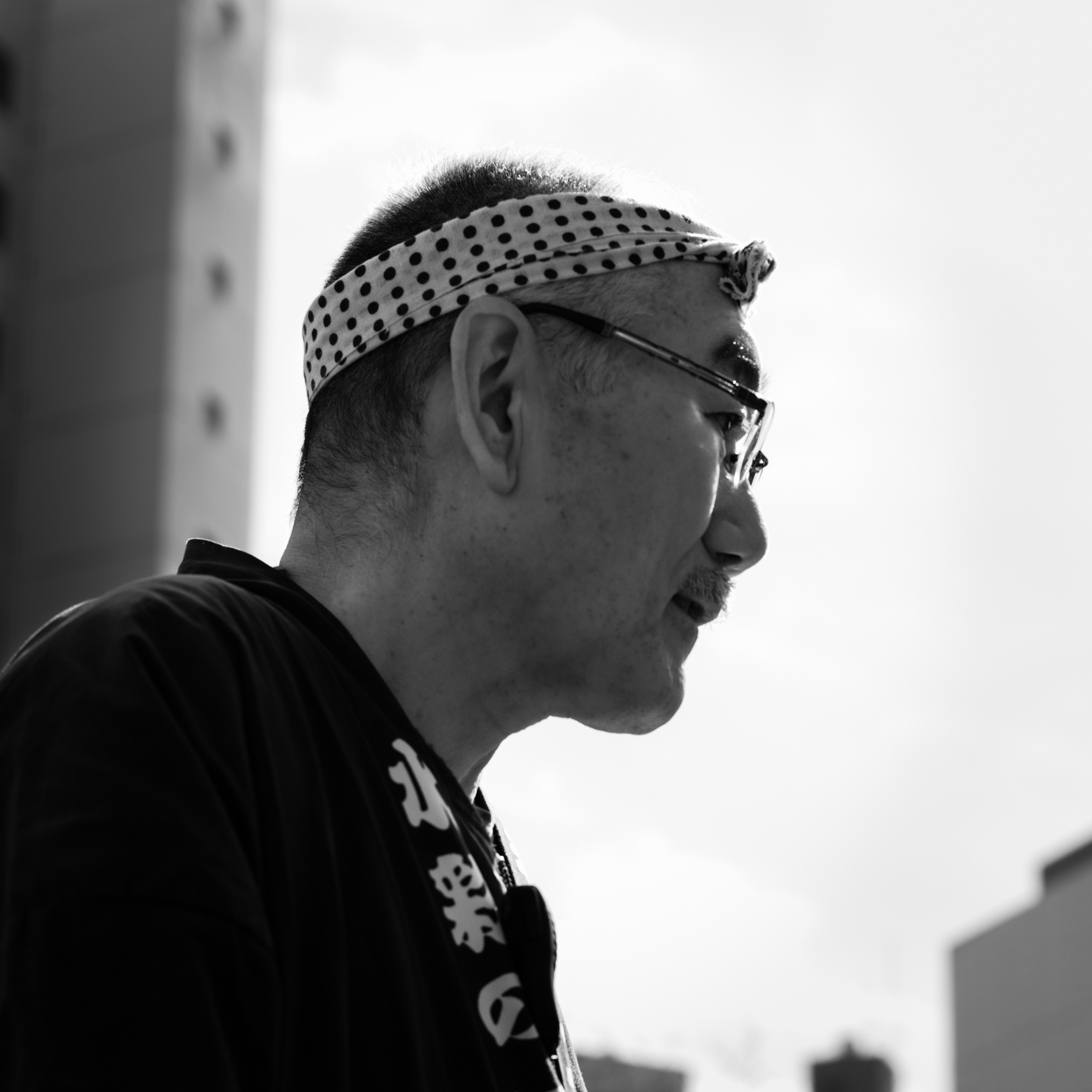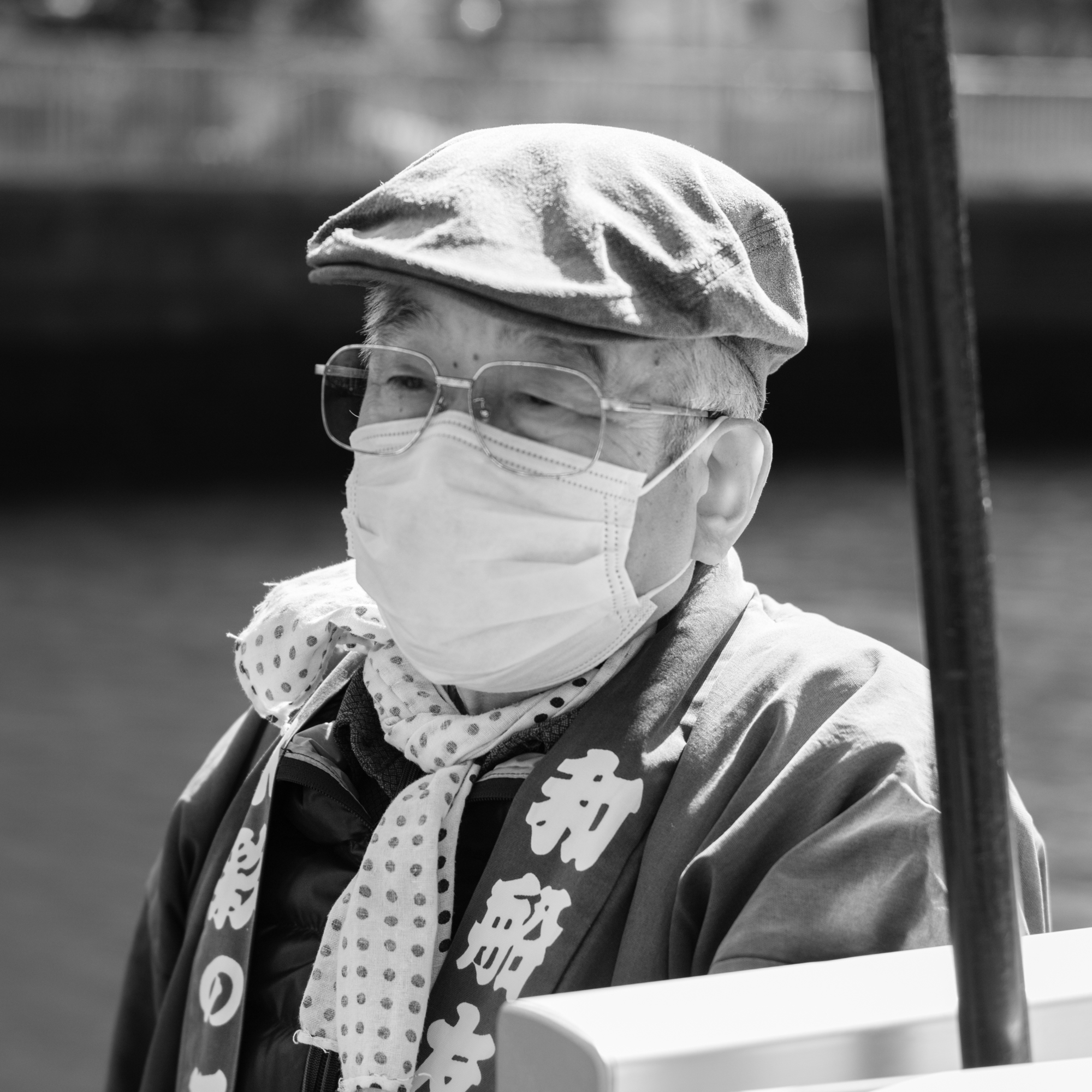 Under one of the many bridges, passengers and crew are silhouetted against the spring sunshine.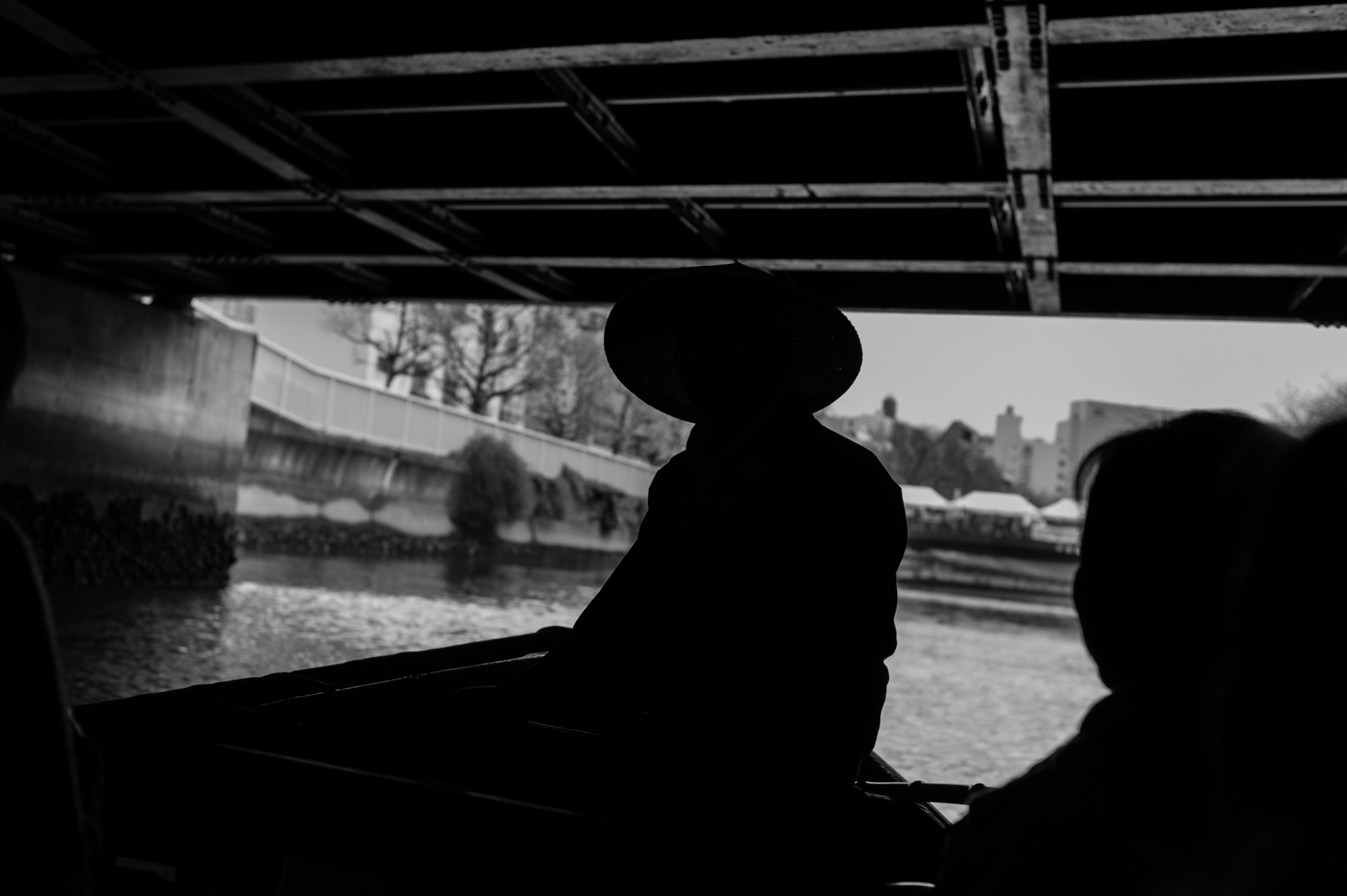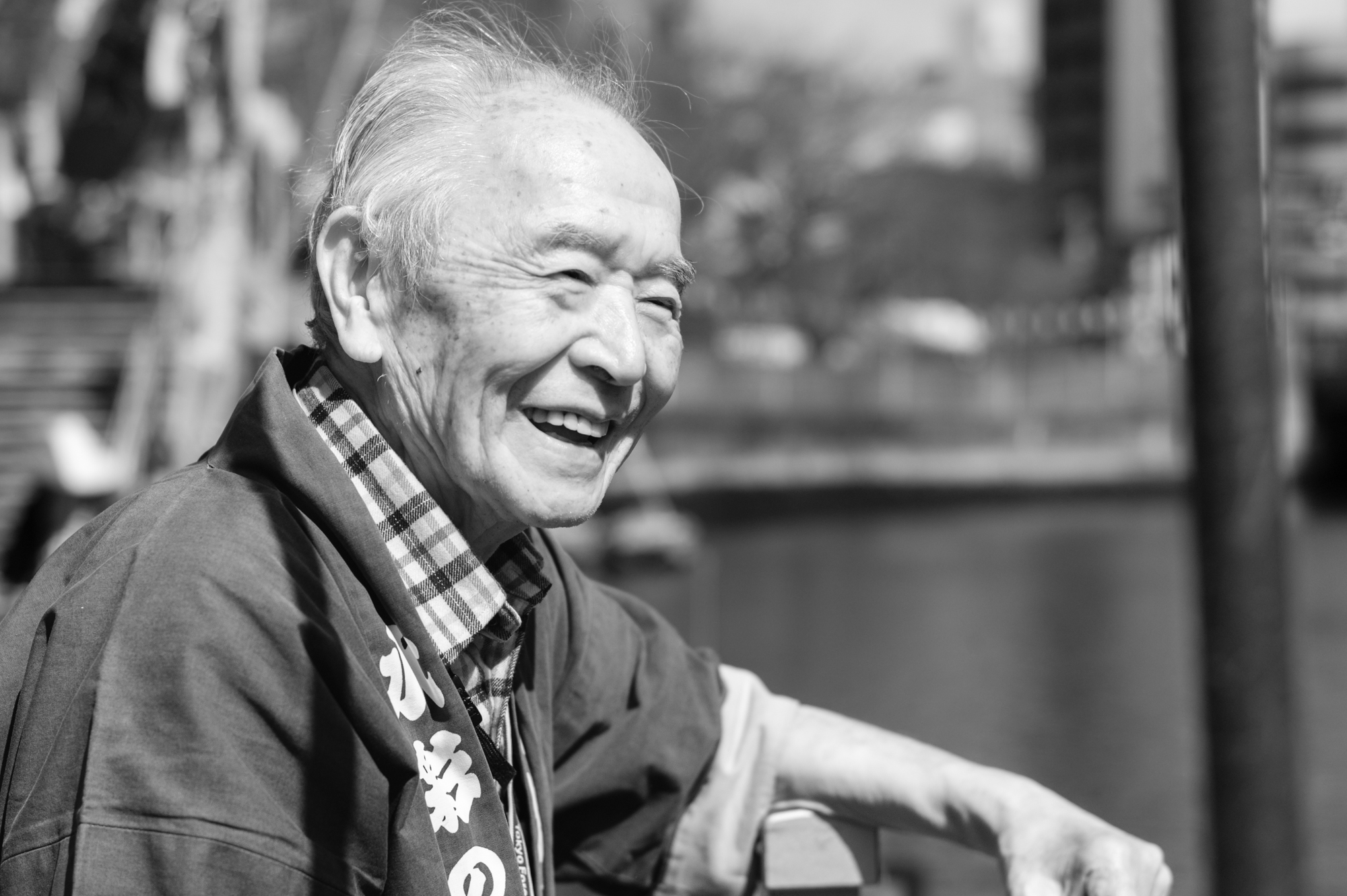 The boats are constructed using traditional materials and methods.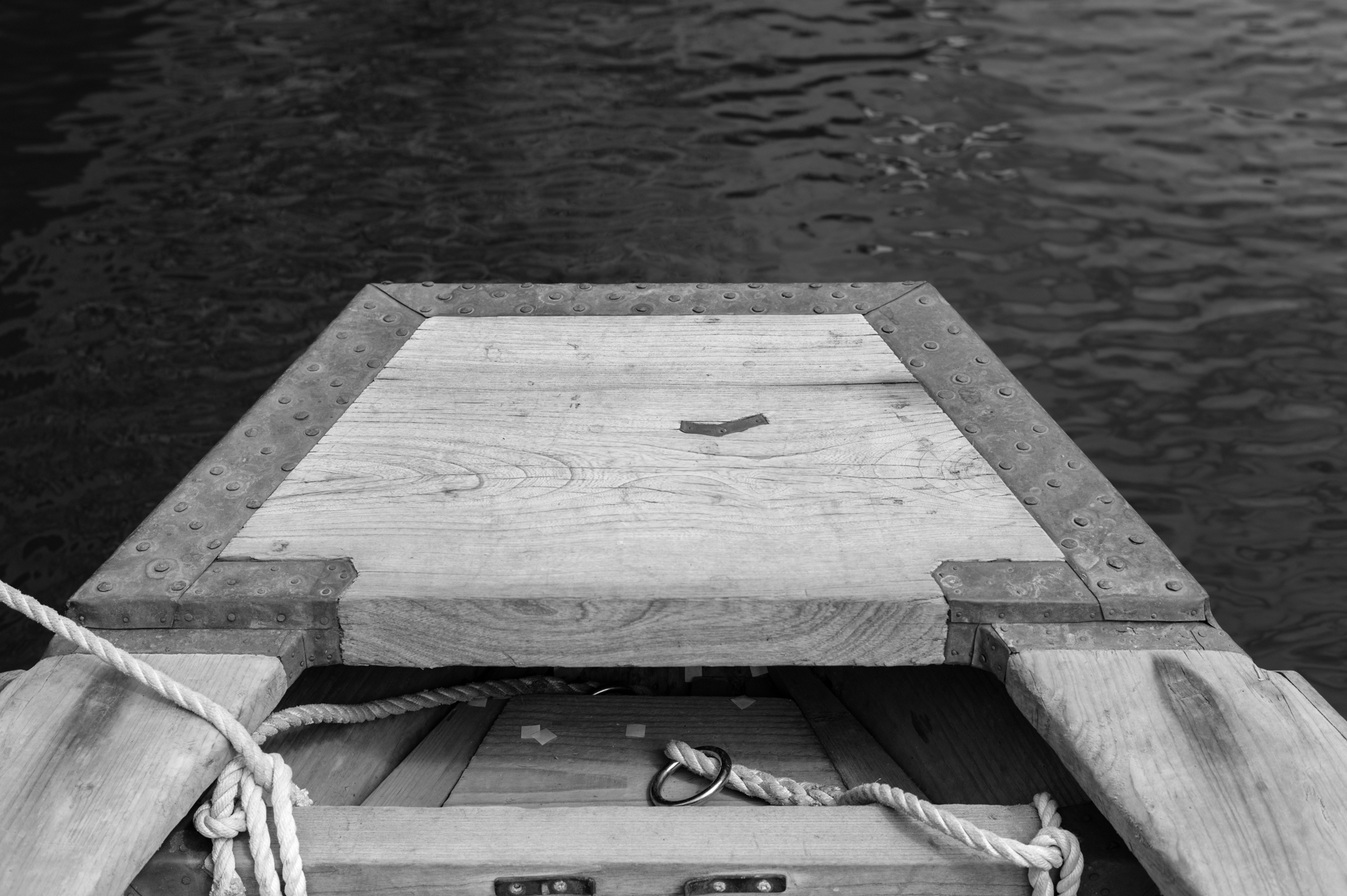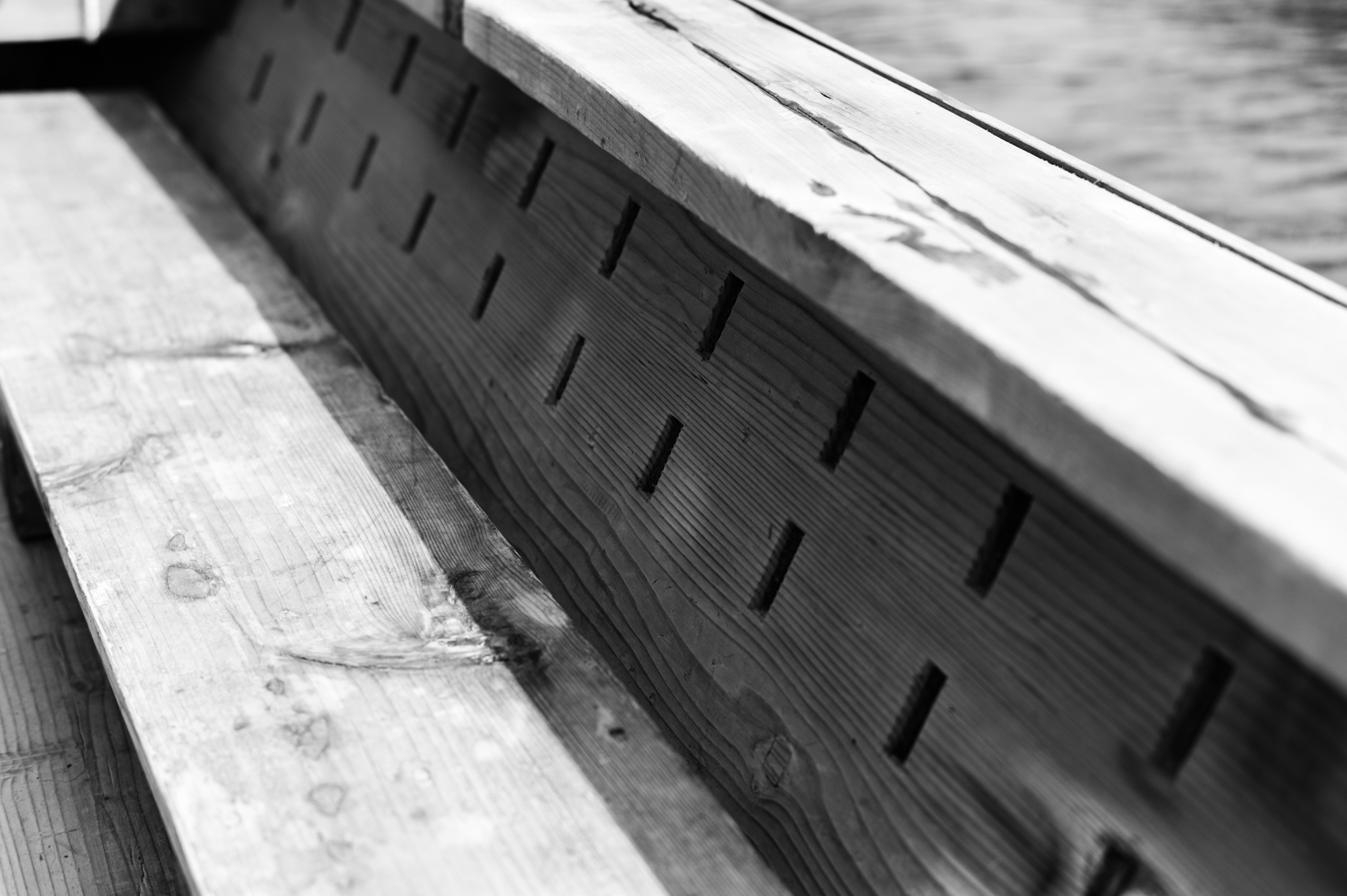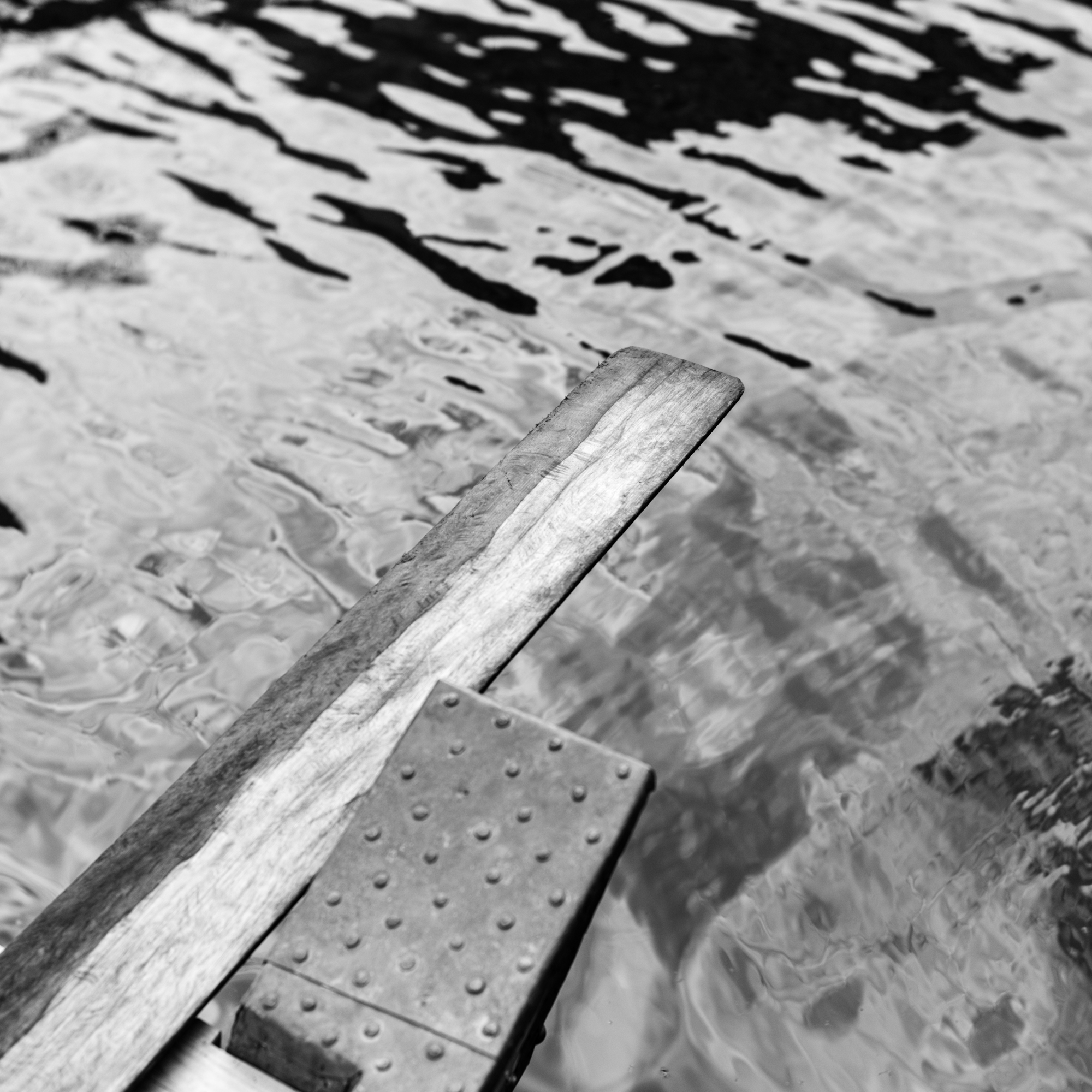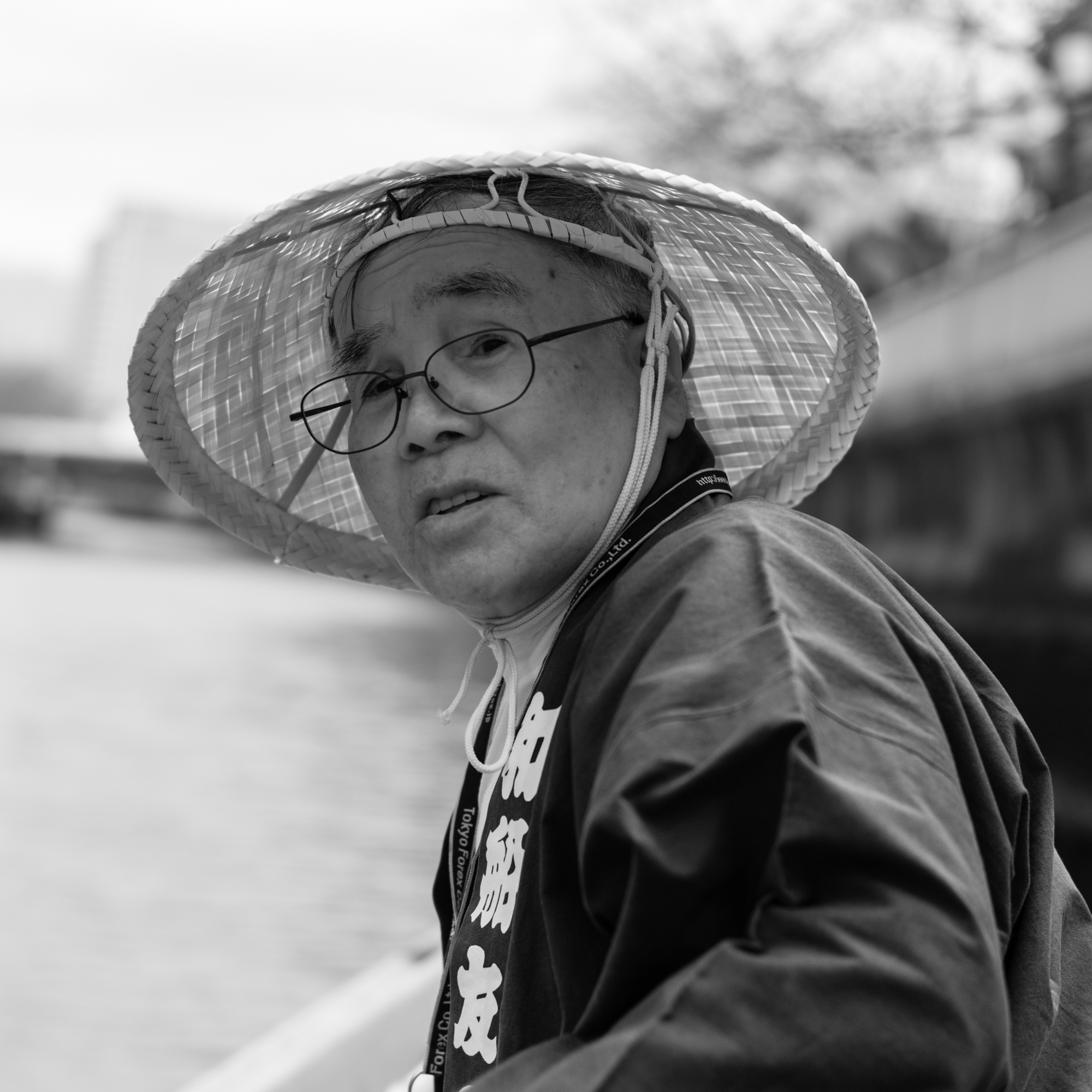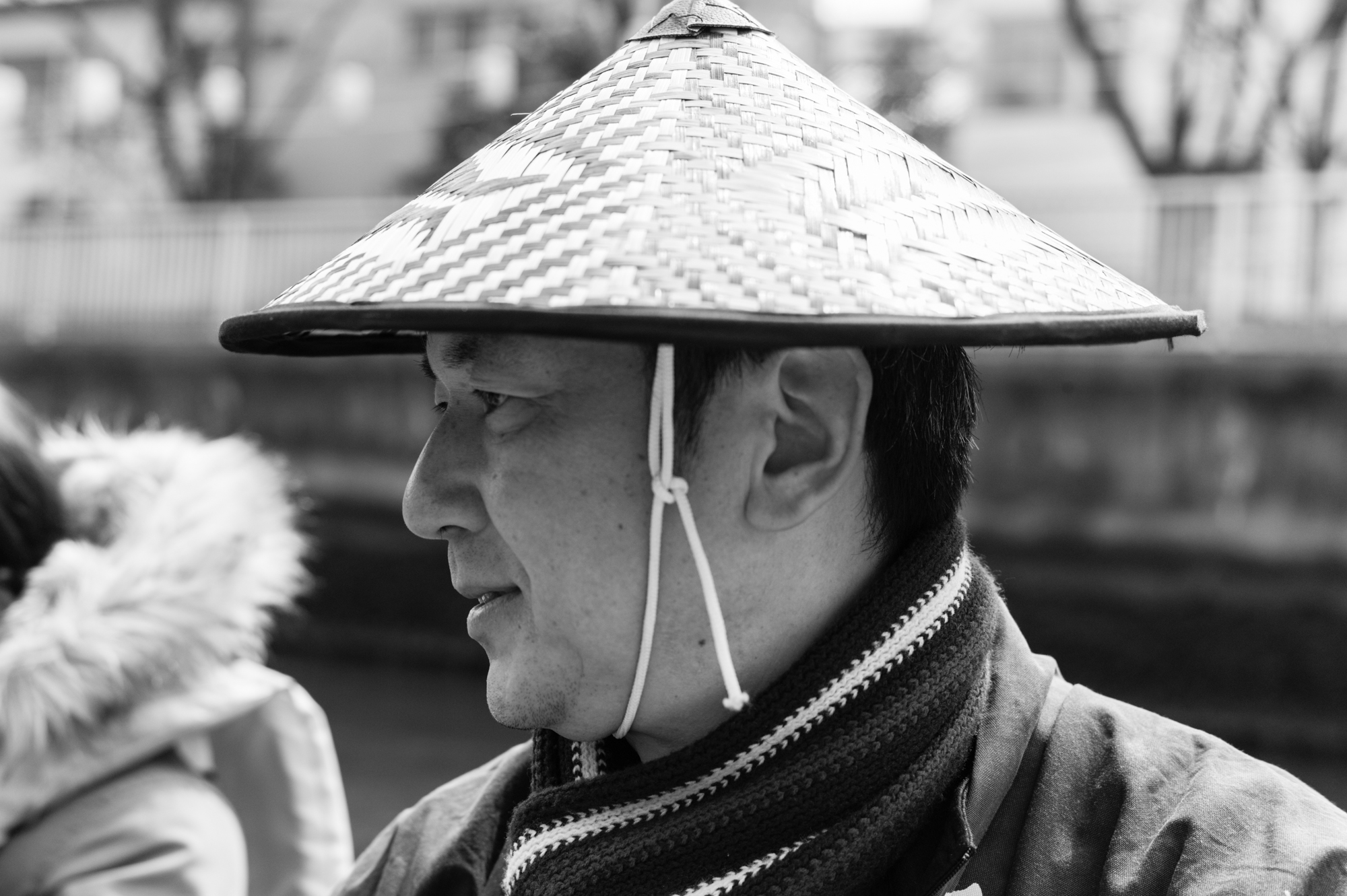 The "Wa" character on the backs of the boatmen's uniforms – Harmony.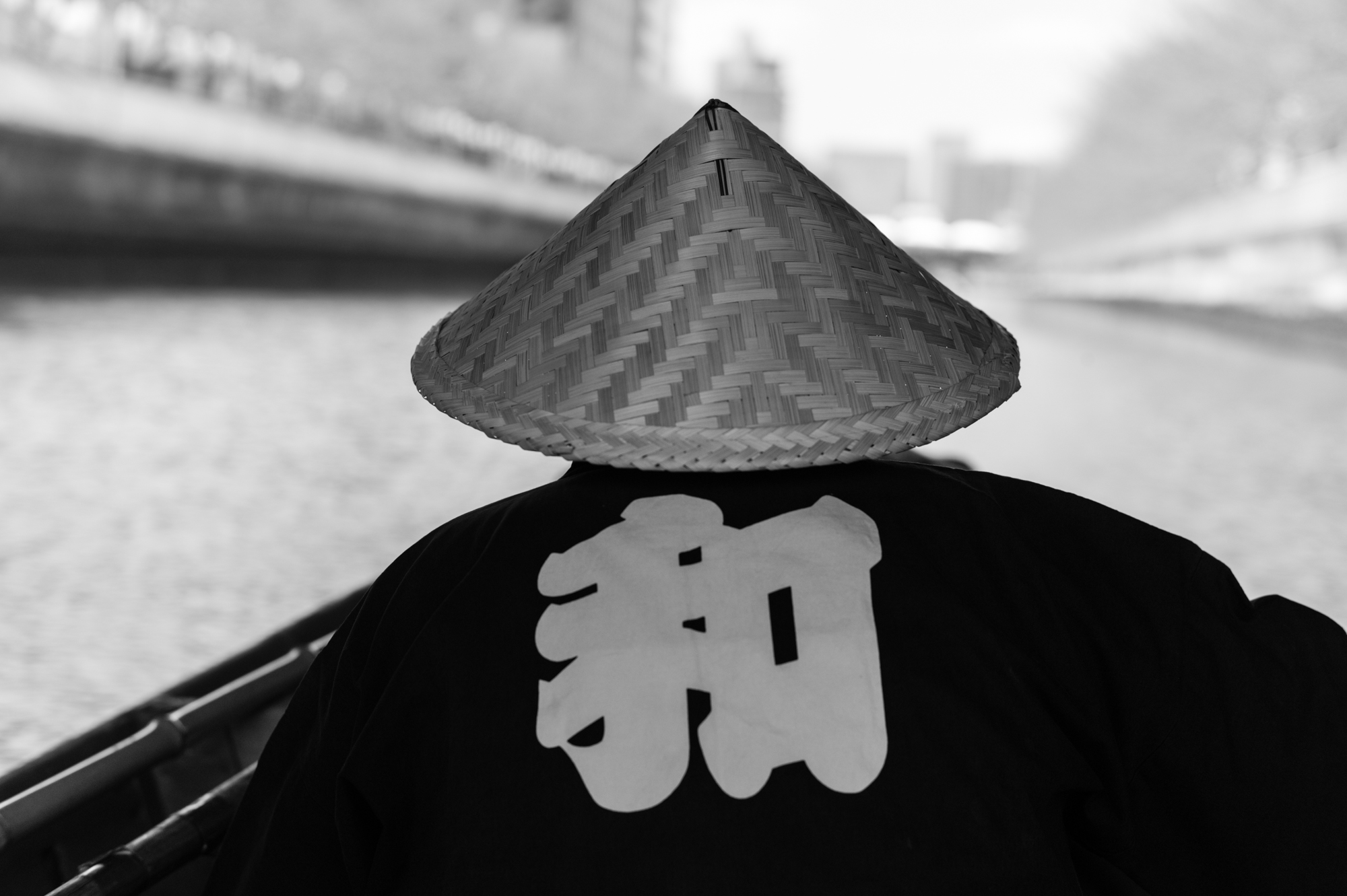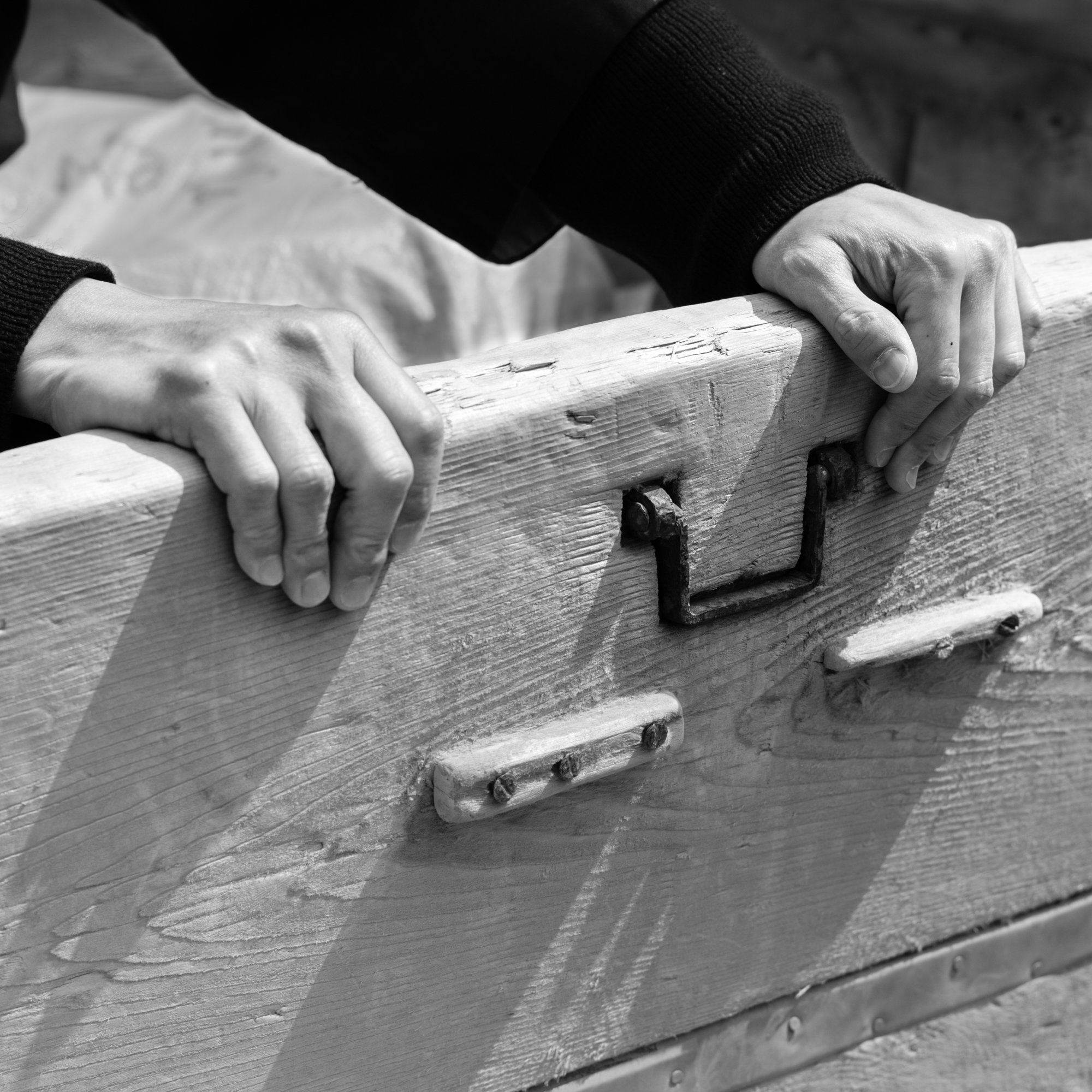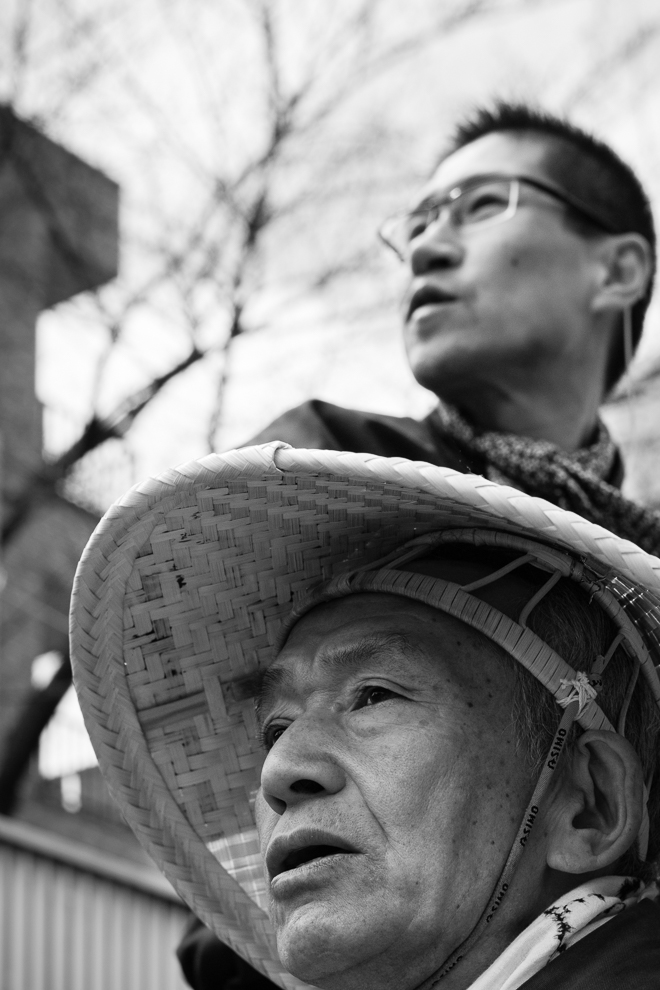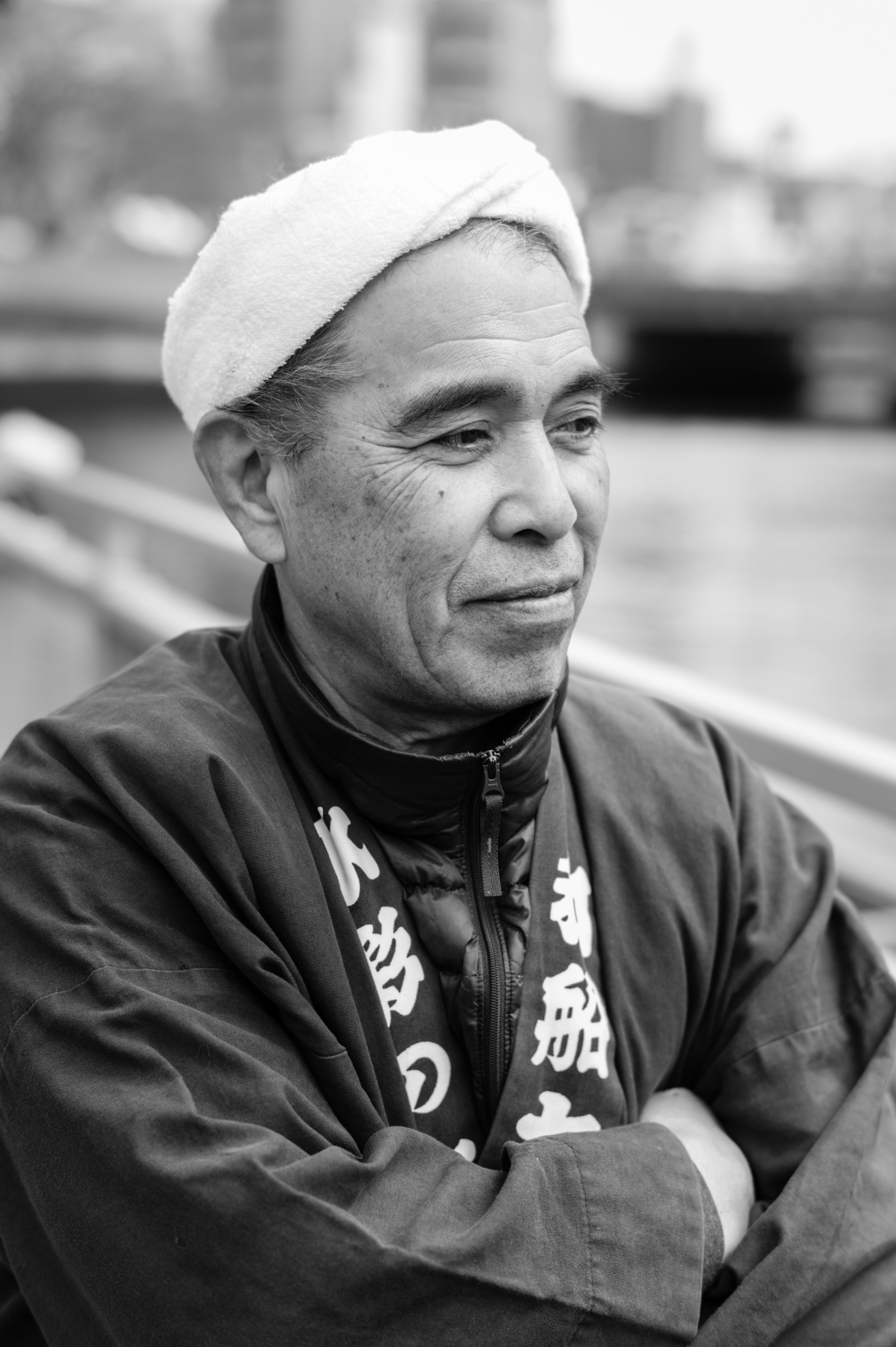 Pulling up to the pontoon at the end of a trip.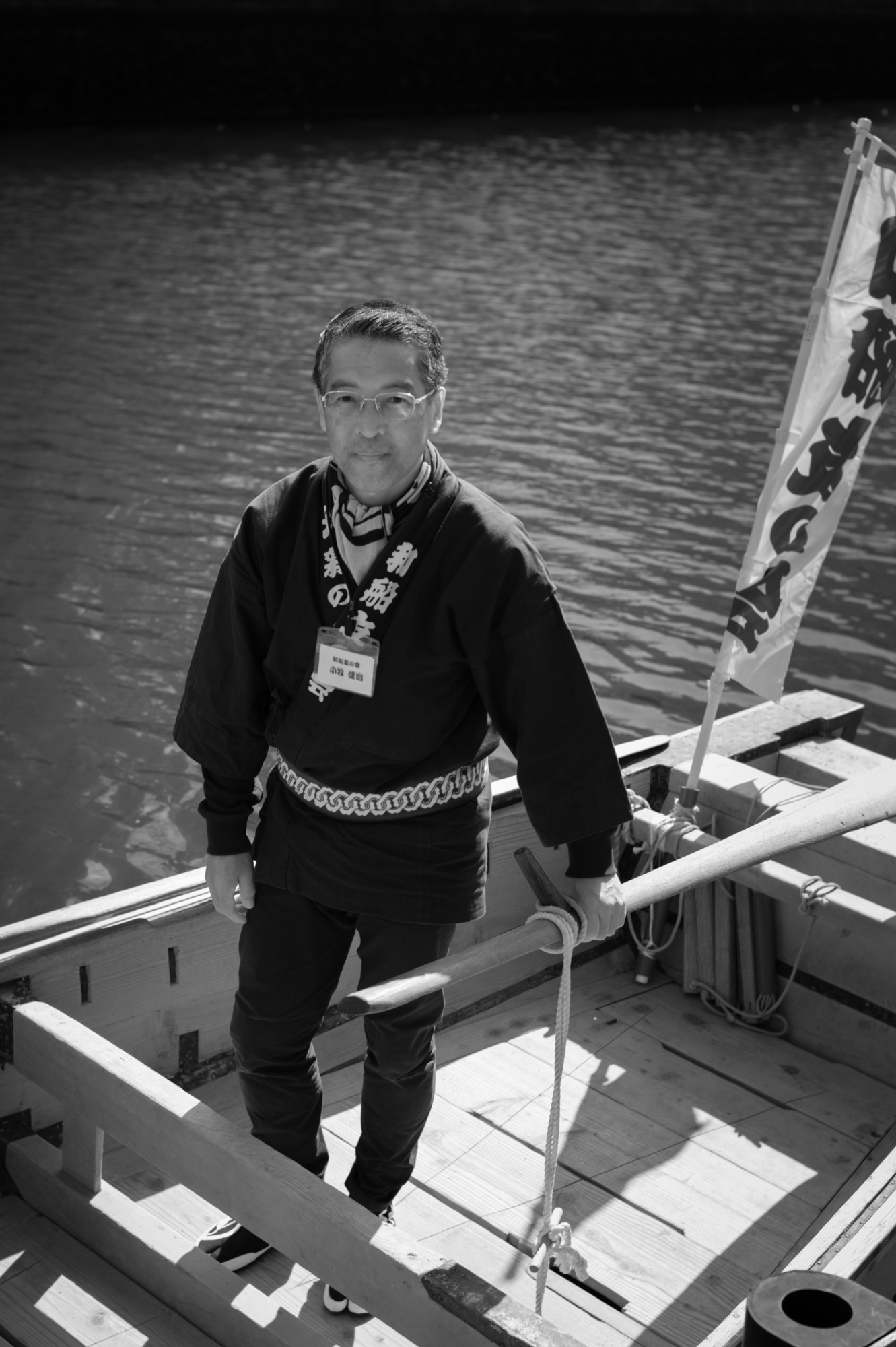 If you enjoy these photographs you will probably also enjoy: Valérie Fujita Photography and 35mm Tokyo
Full details of the event are available at: Fukagawa Tourist Association
Many thanks to the boatmen of 和船友の会 for giving us access to this unique event and their help and cooperation in the taking of these photographs and to fellow photographer Valérie Fujita who contacted the boatmen and made all of the arrangements.