Flying into London, with a perfect view of the Thames. Many thanks to SAS… or perhaps the air traffic controllers for London Heathrow.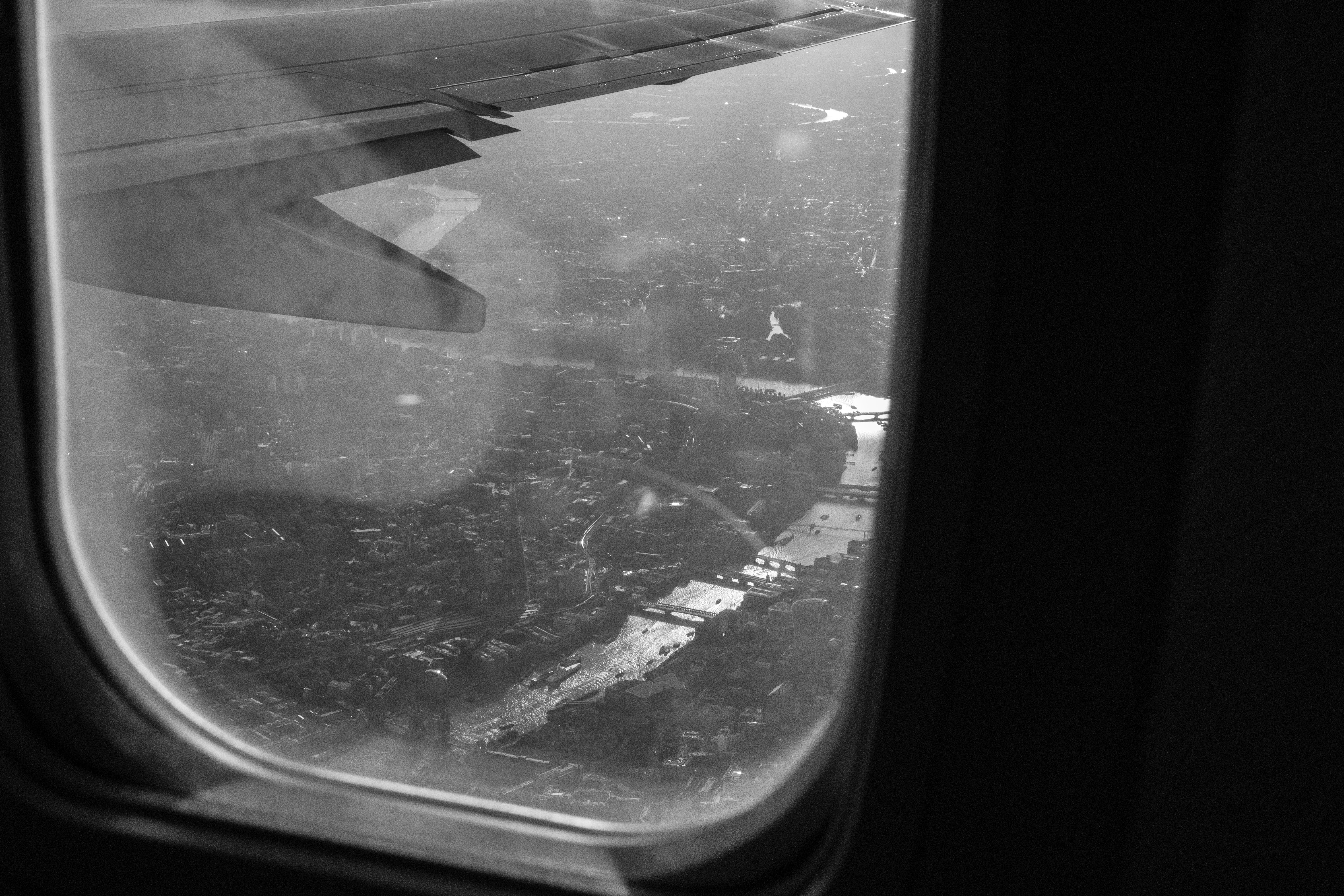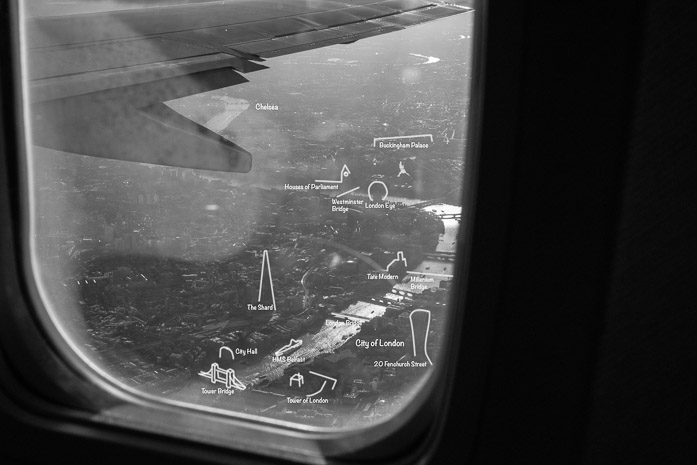 (this image takes a few seconds to load, please be patient)
It all starts at Tower Bridge in the foreground. Just beyond is City Hall, looking a bit like a fencing mask on the South Bank. Then HMS Belfast just up the river with the Shard just beyond. Then comes London Bridge, the ThamesLink railway bridge, Southwark Bridge, and the Millennium Bridge, with the Tate Modern to it's South. Then we're on to the last turn with Blackfriar's Bridge, Waterloo Bridge (one road then one railway), with Westminster bridge in the far distance. Just beyond which is the Palace of Westminster with Big Ben and The Houses of Parliament. Then looking further you can see the lake in St James Park with Buckingham palace at the far end, lost in the morass of buildings.
London
by William Blake
I wandered through each chartered street,
Near where the chartered Thames does flow,
A mark in every face I meet,
Marks of weakness, marks of woe.
In every cry of every man,
In every infant's cry of fear,
In every voice, in every ban,
The mind-forged manacles I hear:
How the chimney-sweeper's cry
Every blackening church appals,
And the hapless soldier's sigh
Runs in blood down palace-walls.
But most, through midnight streets I hear
How the youthful harlot's curse
Blasts the new-born infant's tear,
And blights with plagues the marriage-hearse.