A two hour train-ride from Tokyo, is the station of Kawaguchiko (河口湖駅), close to Mount Fuji (富士山), where the fearless team met at 09:00 one summer morning ready for a first lesson in Yabusame (流鏑馬), Japanese mounted archery. Traditional Yabusame dates back to the 4th century when mounted archers were introduced in Japan. Sights were not set that high and and the style was competitive, rather than traditional.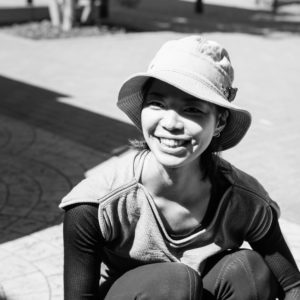 The day began with a relaxing ride through idyllic woods in the foothills of Mount Fuji, in blistering heat, despite the altitude. The group then returns to the centre for lunch and the beginning of the training proper.
The Training Begins
A talk from the master on the art of riding, drawing and knocking an arrow and then hitting a small target, all from the back of a fast moving horse puts paid to any early confidence. But everything is very relaxed and any pressure that there may be is entirely self-induced.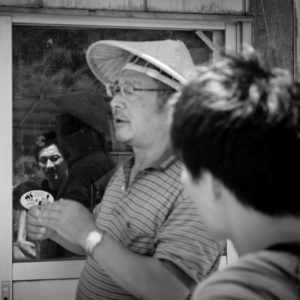 The asymmetric Japanese bow (弓), dating back to about 300 BC and surprisingly long for use from horseback, is held and drawn using a very different technique from that for Western bows; particularly drawing the bow with thumb and forefinger crossed over below the arrow. On the ground it initially seems almost impossible to coordinate but becomes much more natural by the end of the day. Even so, hitting three targets in a row flat out remains a future challenge.

A lot of the equipment differs widely from both its European and American counterparts. The traditional stirrups are solid metal and very heavy, with closed toes but open sides. They also knock you in the ankles; shin guards would be a good option.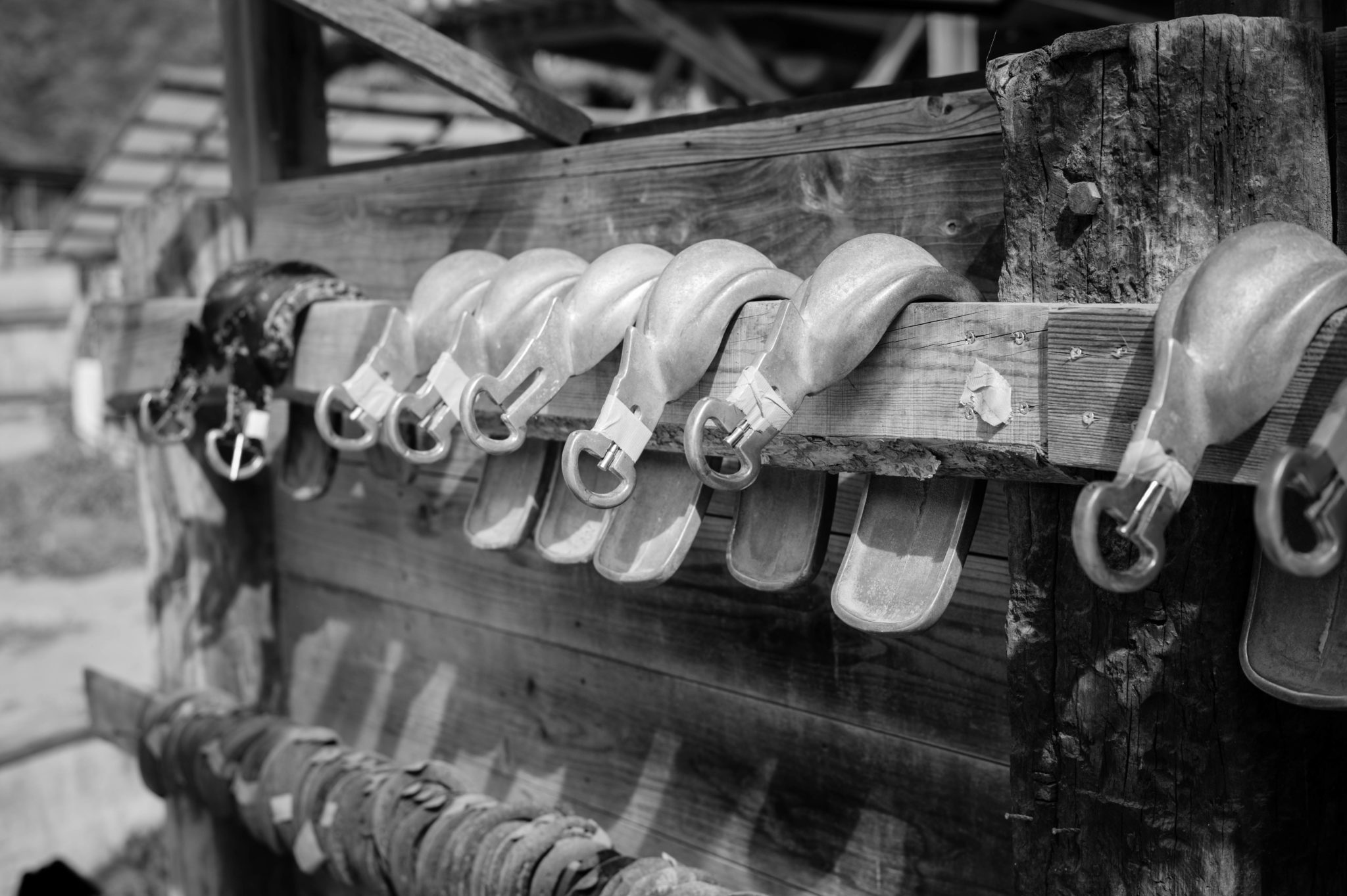 The traditional saddle is solid wood and has only a modicum of padding but again surprises by being really quite comfortable.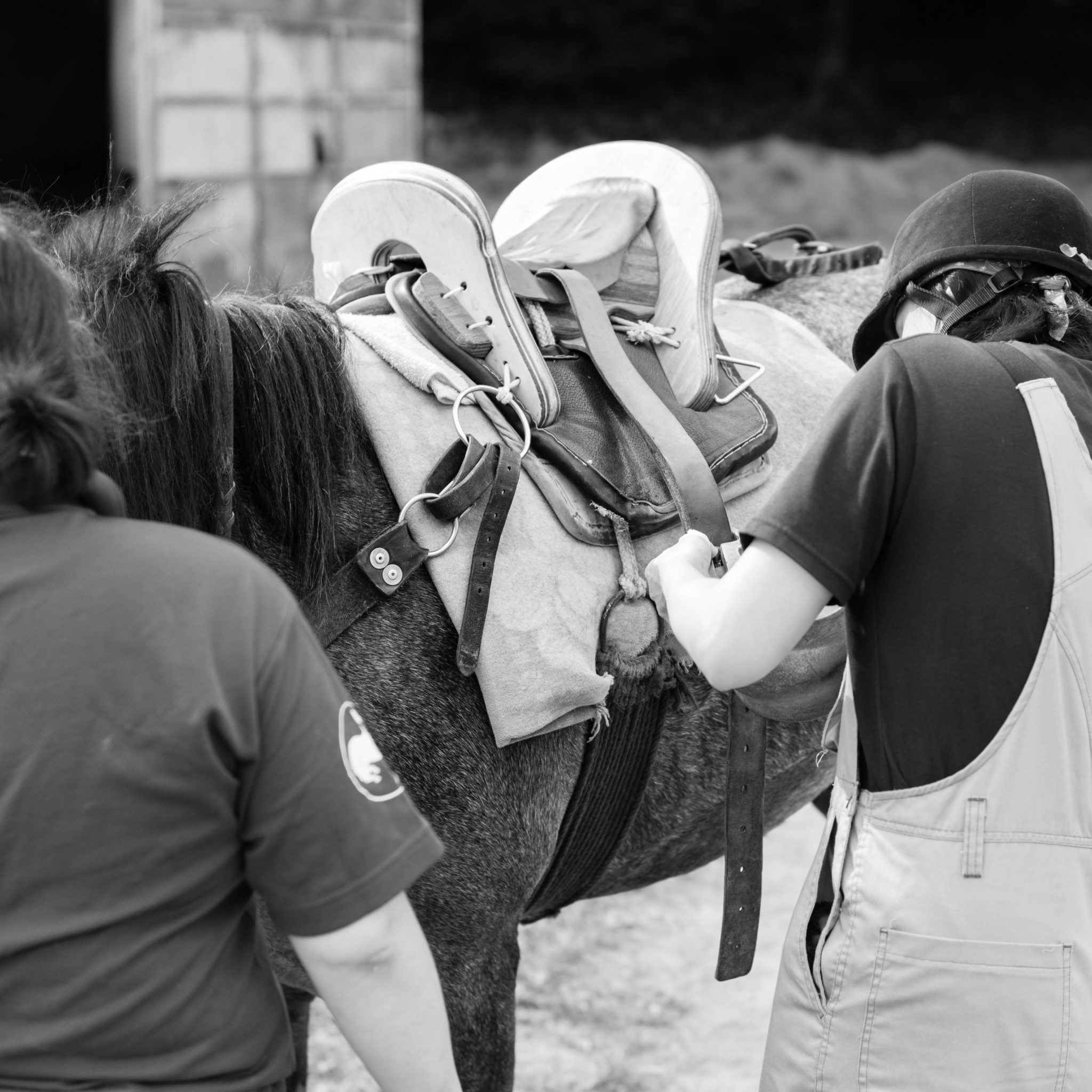 Traditionally you mount and tighten the girth from the right hand side of the horse. It's a little off putting if you're used to the left.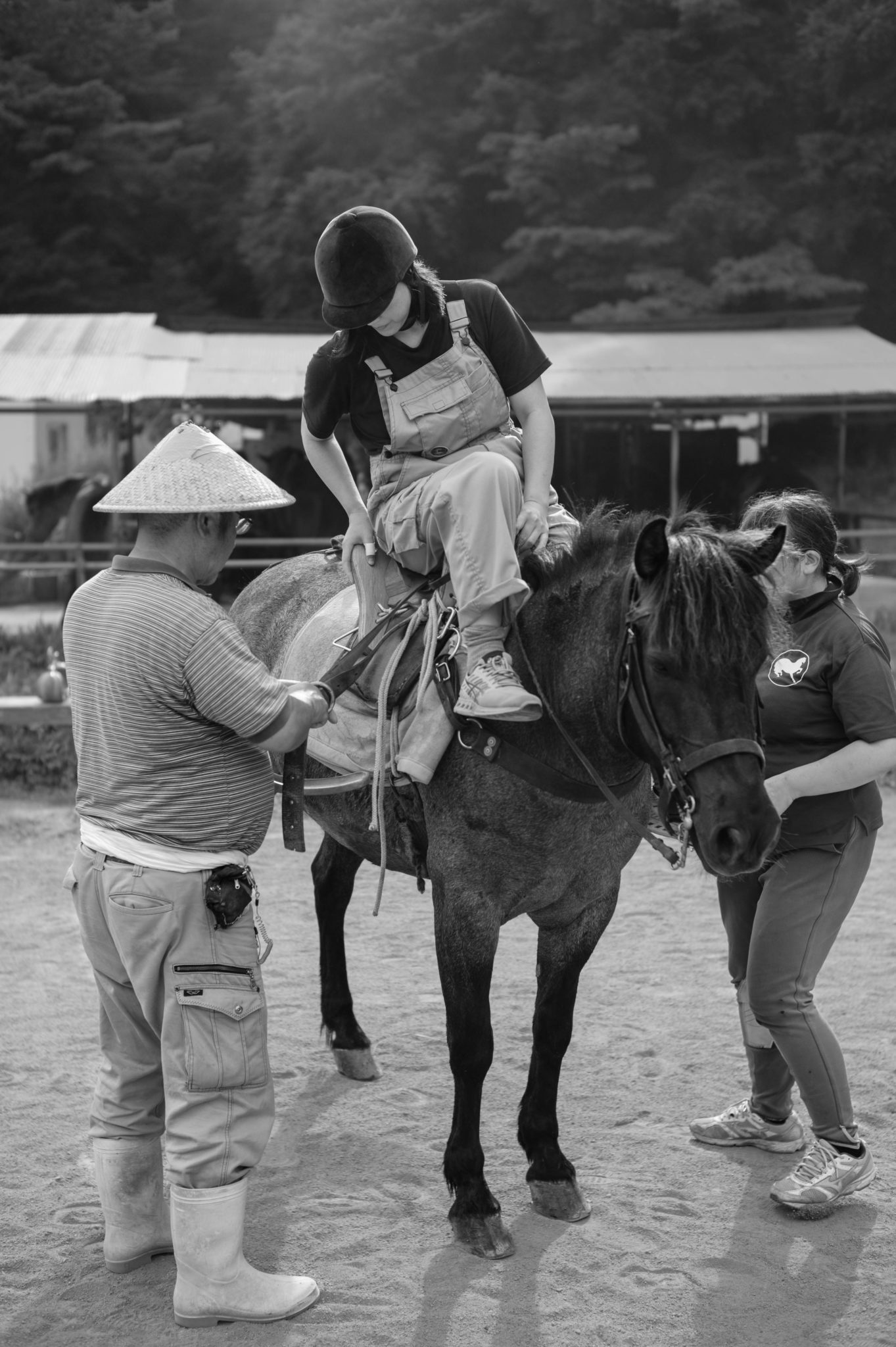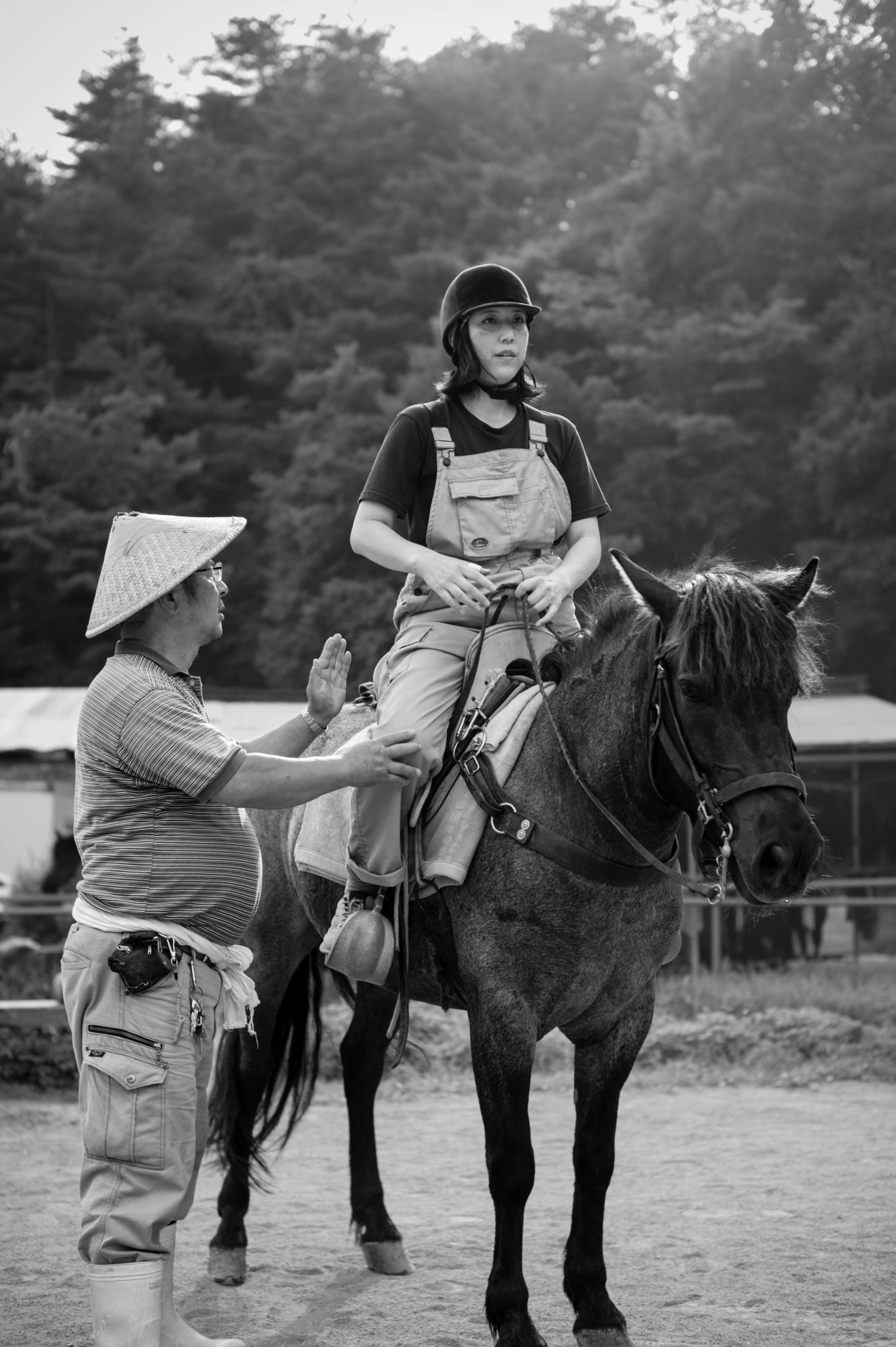 Initial practice is at a walk. Good for confidence building as it is surprisingly easy to hit the target. Of course you have to drop the reins but the horses are used to it and well trained. The arrows have a wooden "turnip head" so they don't actually penetrate. They do make a satisfying "thunk" when they hit!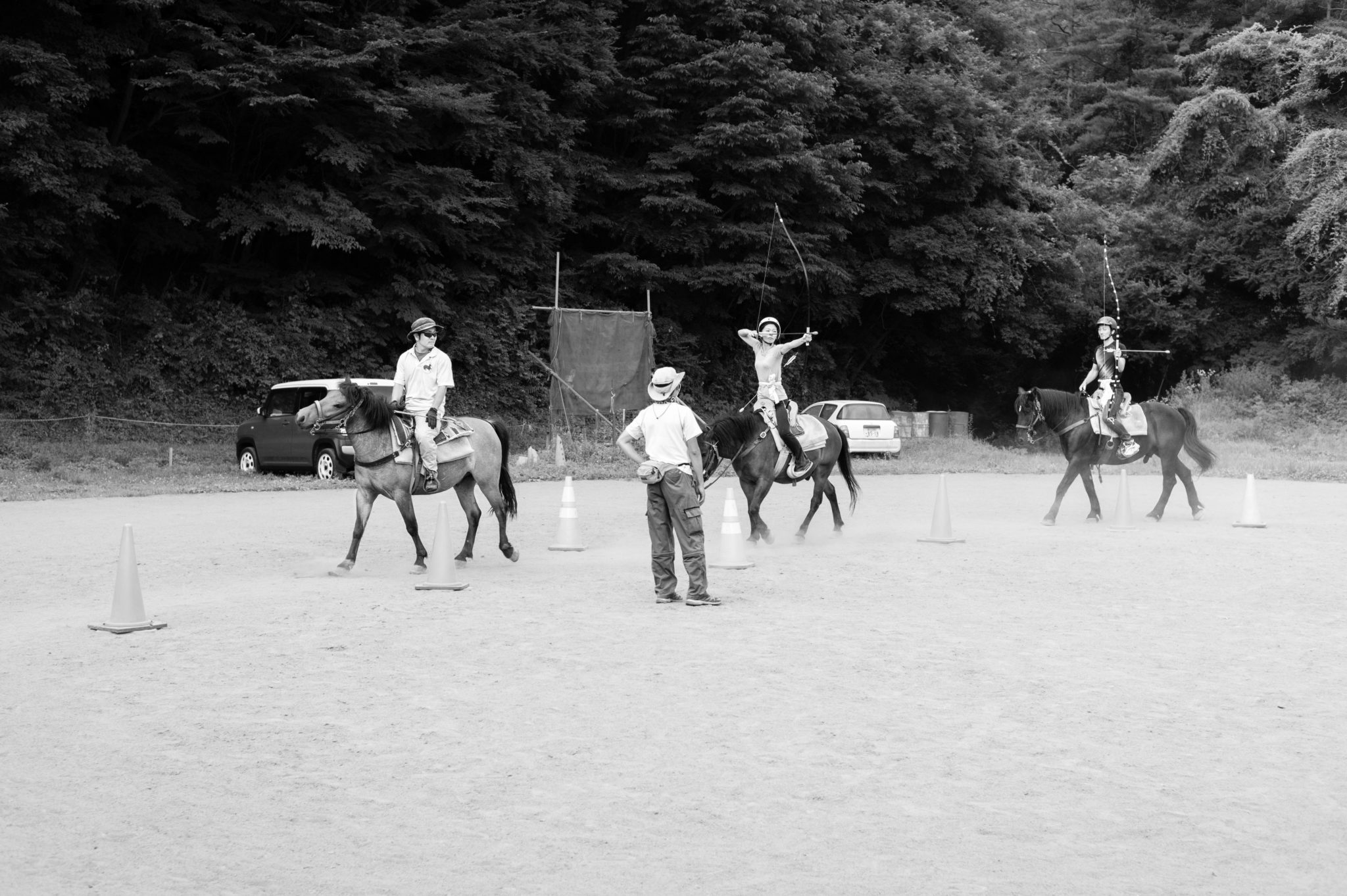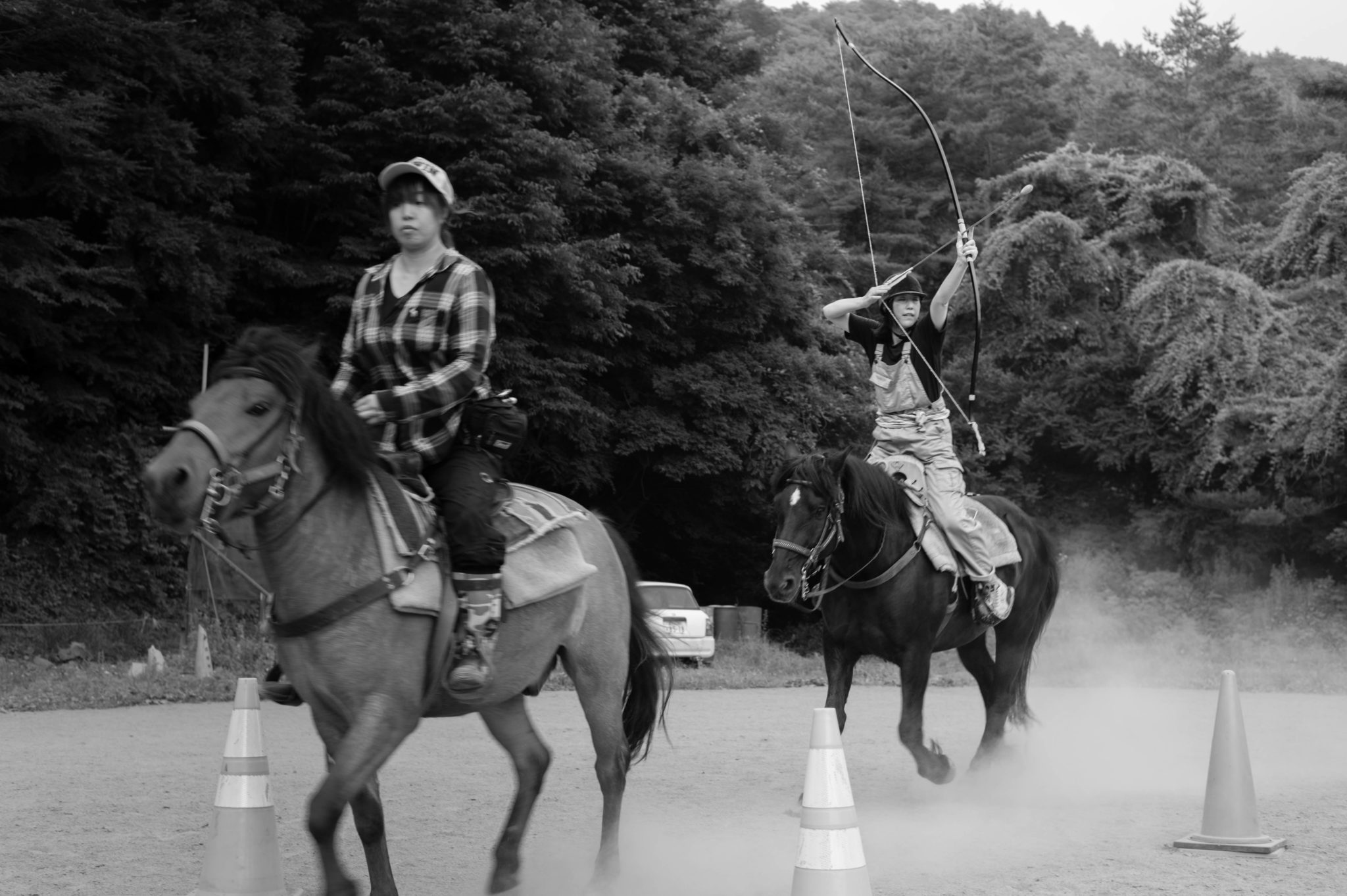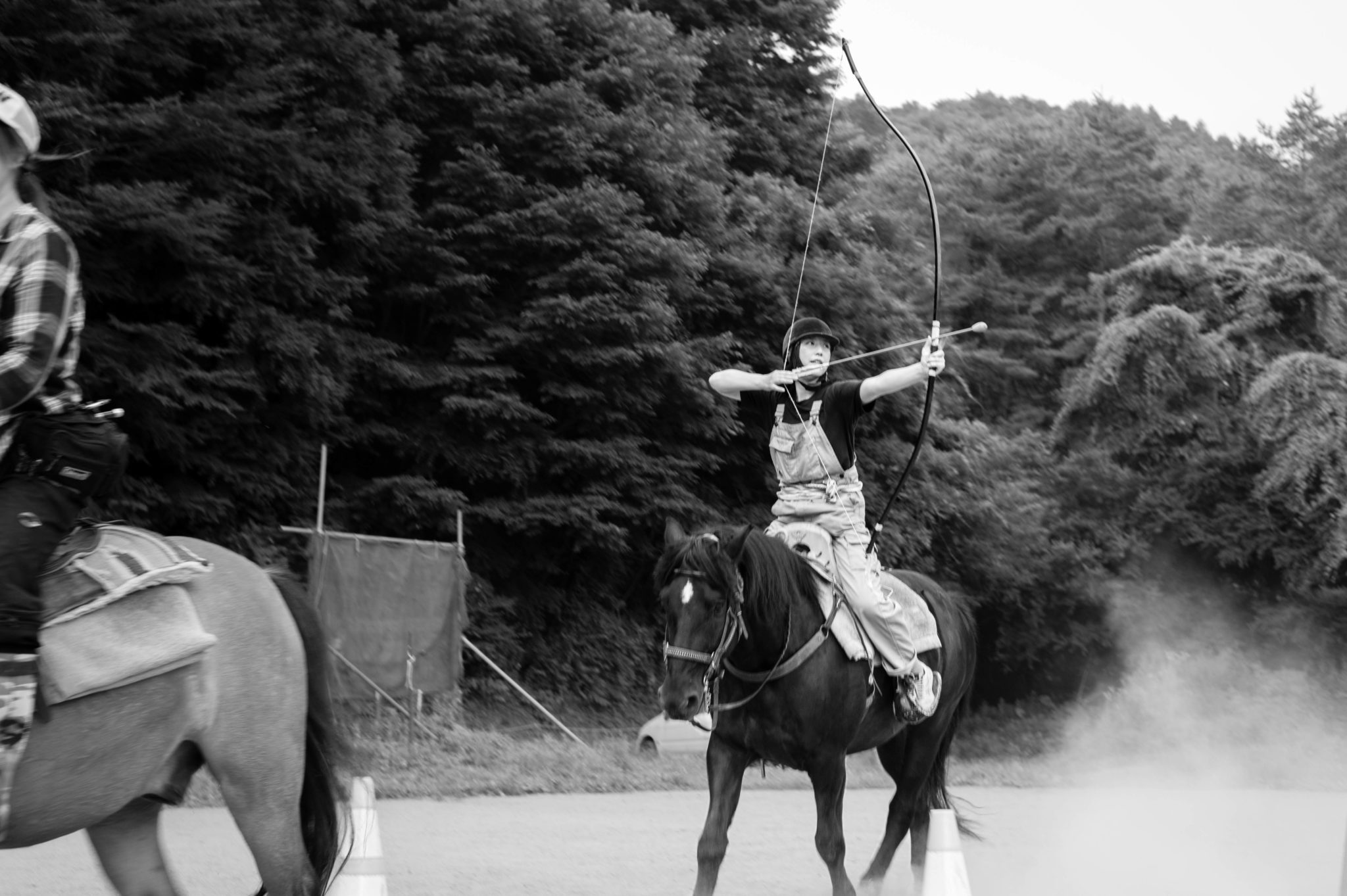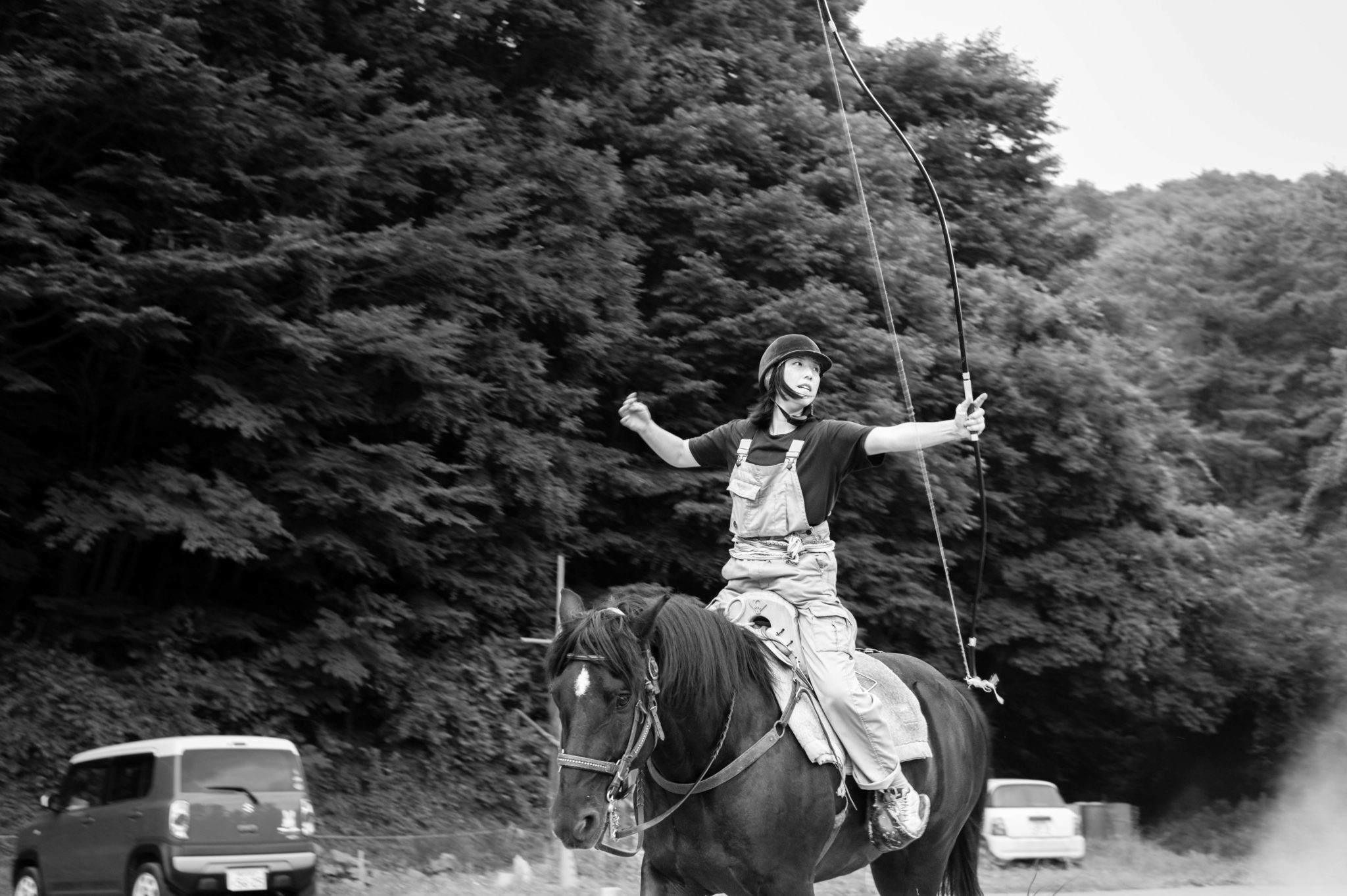 The Journey Home
After a very long day, the journey back to Kawaguchiko station.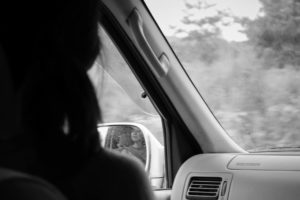 And a bite to eat during the wait for the train back to Tokyo. You can see the slopes of Mount Fuji in the background, through the station window.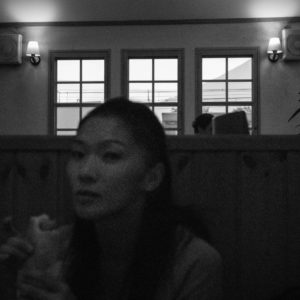 Last but not least, a big thank you to Tao-san for her hard work in organising the day!