In most cities you wouldn't bother advertising the lines… how far away?  There are other stations that are closer.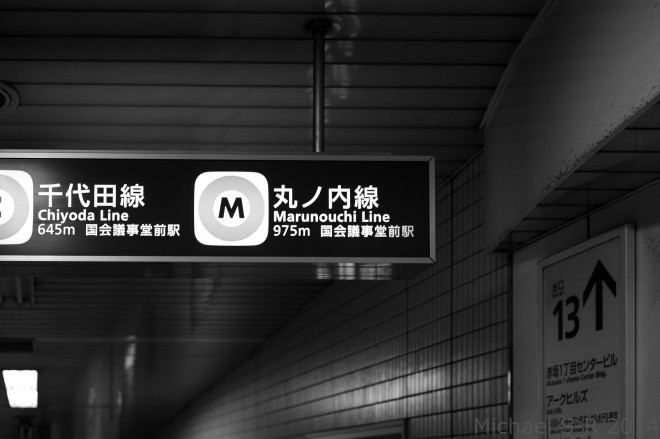 The inflatable elephant trunk (with beach ball) can be explained away by the name of the area… perhaps.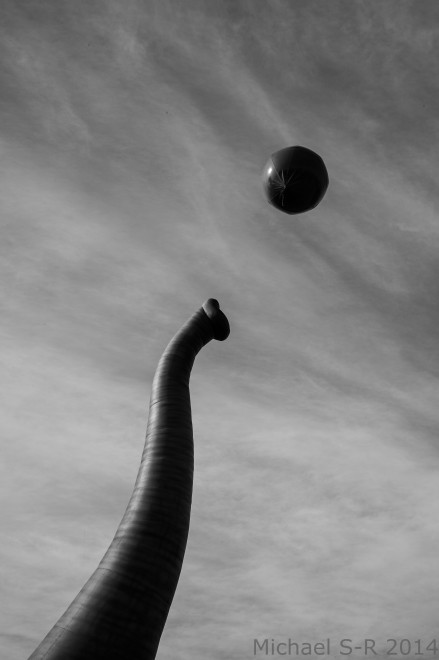 The jellyfish nearby are more interesting than anything else… until you realise that this is the afternoon after the Yokohama triathlon with the swimming section in the same waters!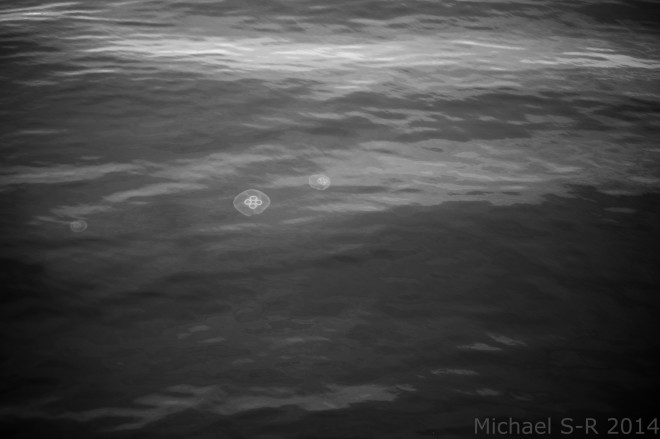 One might wonder what its purpose is. Must be … cozy in the summer.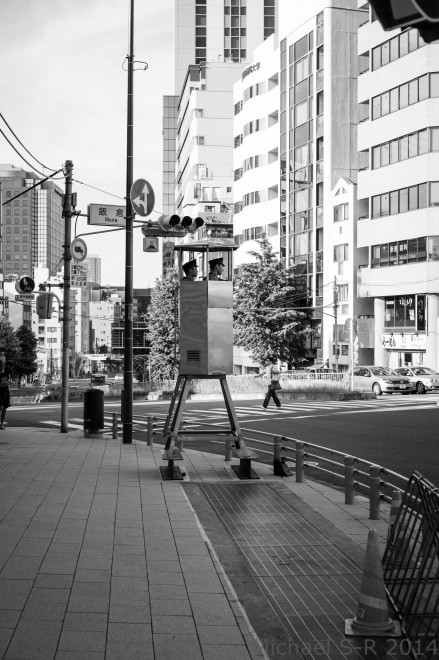 Well, wishes for lovers may be normal fare at a temple but a Citroen DS day… really?  Wishing for a Citroen or is it wishing that Citroen have a prosperous future with the DS?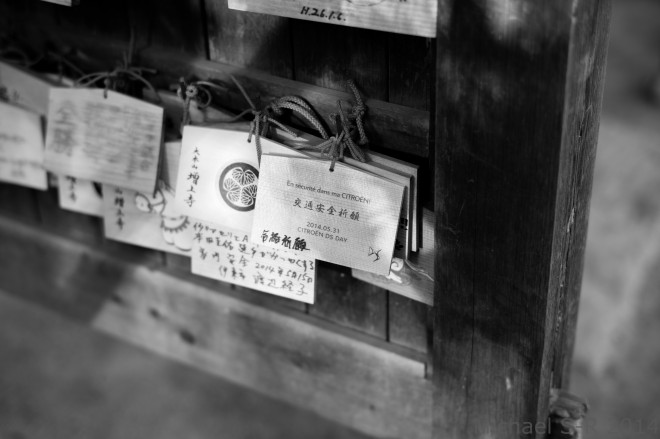 Marge[rine]? Perhaps "Merge" would be a good alternative? Or "Butter" perhaps?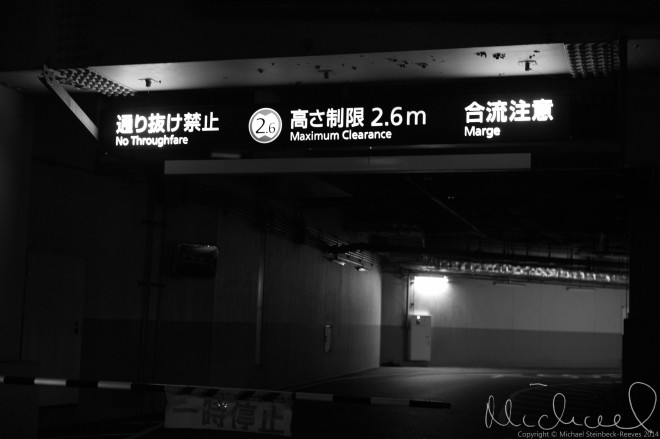 Unusual shop names… really?!?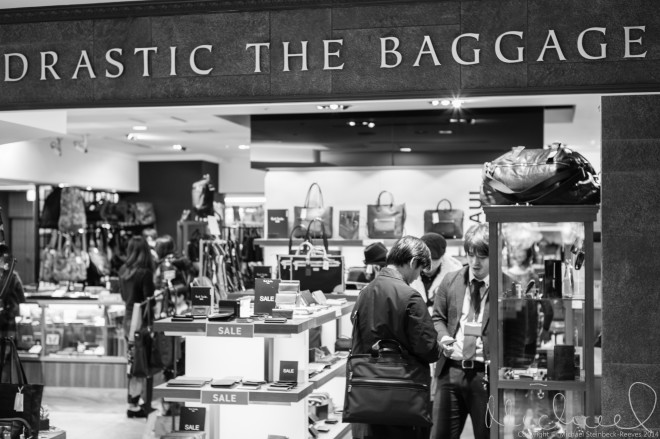 Maybe not so bizarre and a good idea for the couch potatoes and escalator riders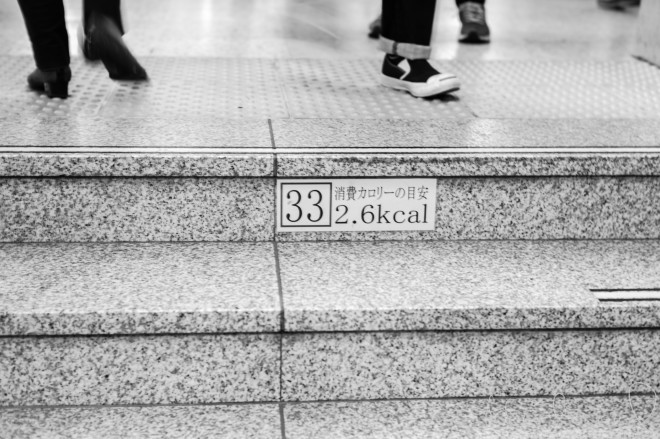 In the middle of a winter's night in driving rain the freezing chap with the glowing baton is clearly the only thing between oncoming drivers and potential disaster… well, other than brightly lit signs, flashing barriers, floodlights, flashing arrows and all the other automated gizmos!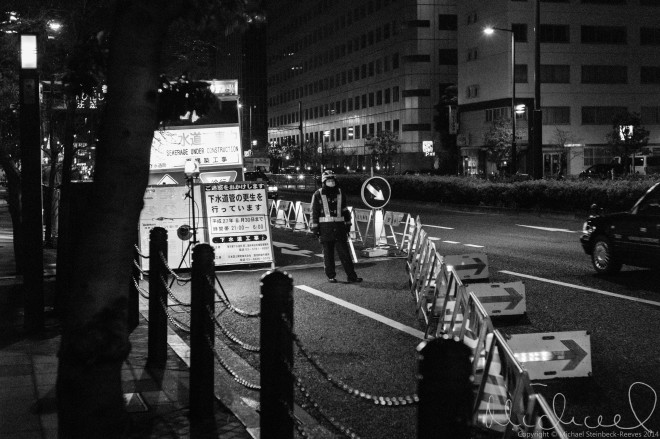 All dressed up … and sooooo happy!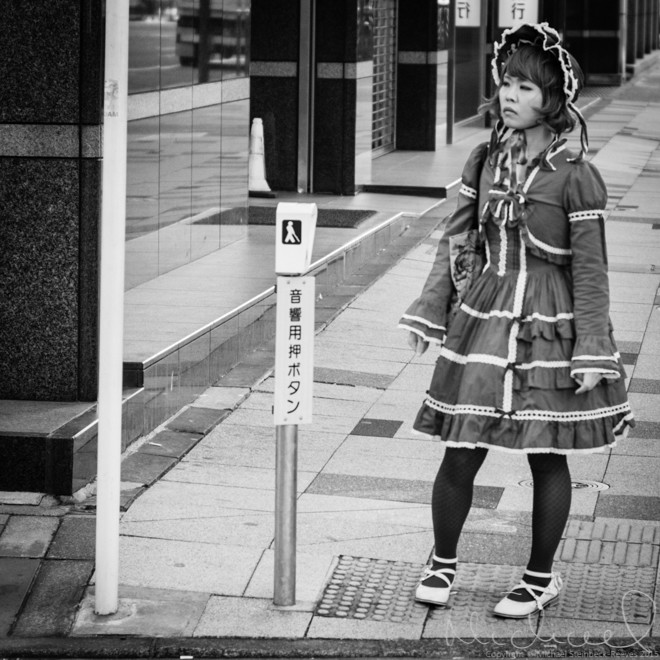 Now for some interesting spelling and interpretation…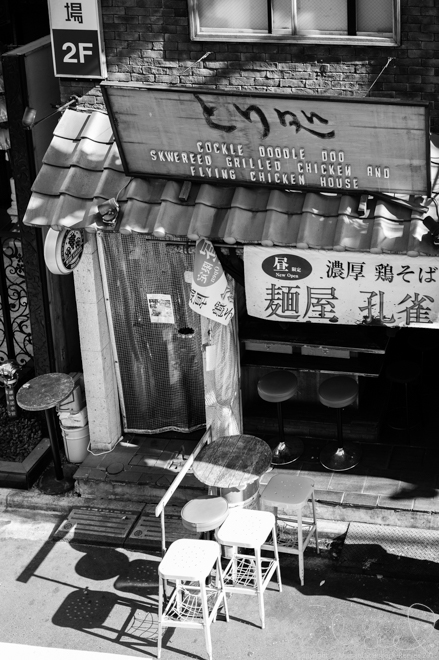 The "Cockle Doodle Doo" was a bit off, along with the spelling but what on earth is a "Flying Chicken House".  It's beside the main road bridge over Shinjuku Station.
Well… not a lot I can really say about this one – haircut anyone?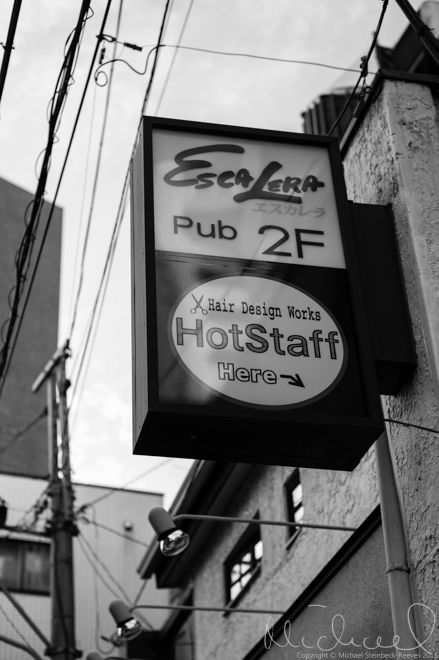 So the my latest observation is that there is new English language school opening in Akasaka – the Freecom English School (also on Facebook).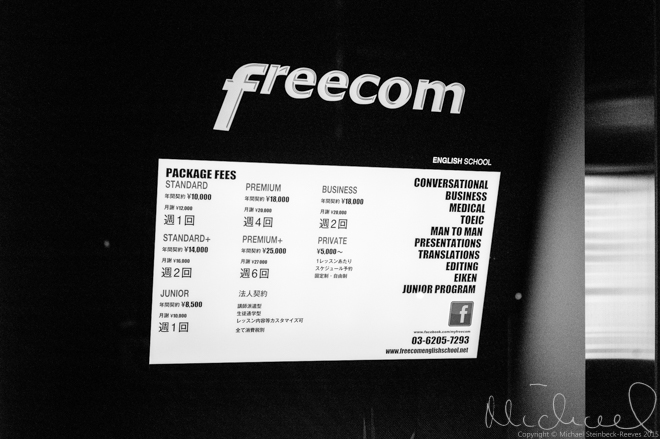 It looks bright and fresh, replacing a movie camera shop… It also offers some extended services.  Alongside the usual Conversational English, Business, Medical and so on, they can provide a man-to-man chat. Something for those sons who won't study foreign languages hard enough and whose fathers are too busy working?  "Man to man", "One to one", what's in a word when you're learning a foreign language?  I'm sure this will not reflect on the quality of teaching once they open but you do have to laugh… a little.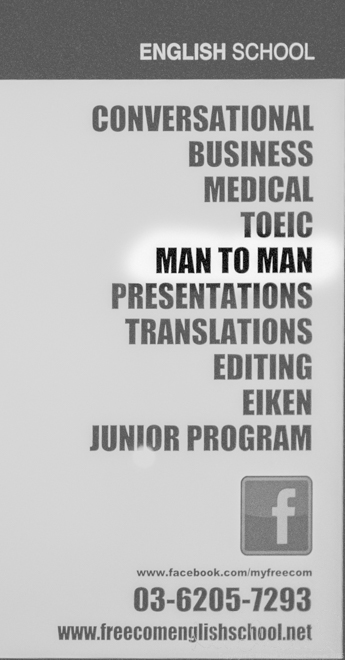 Non-standard use of priority seats on the Tokyo Metro – one guy picked his phone off the floor and tucked it into his pocket. Anywhere else he'd have been mugged!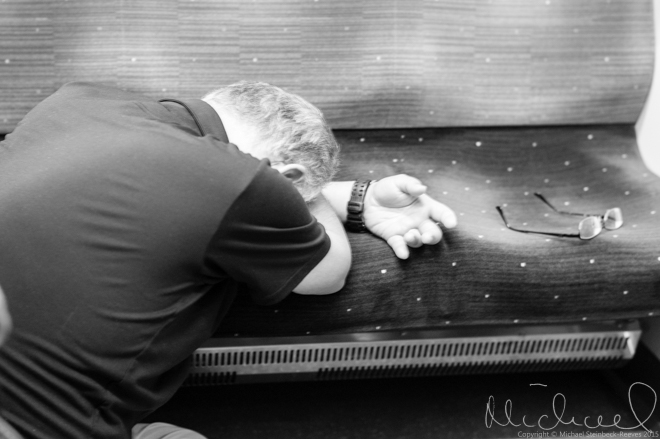 A typical protest against the changes to the Japanese constitution allowing overseas military action.  Everyone well behaved, as is expected here.  The only unusual element is that the protesters have decided on a Halloween theme to their protest (a few weeks early but hey!)… not something you're likely to see elsewhere. I should also say that the protesters were brilliant, laughing and waving at anyone looking in their direction!